New location for Scunthorpe market revealed
Not all traders are impressed with the idea.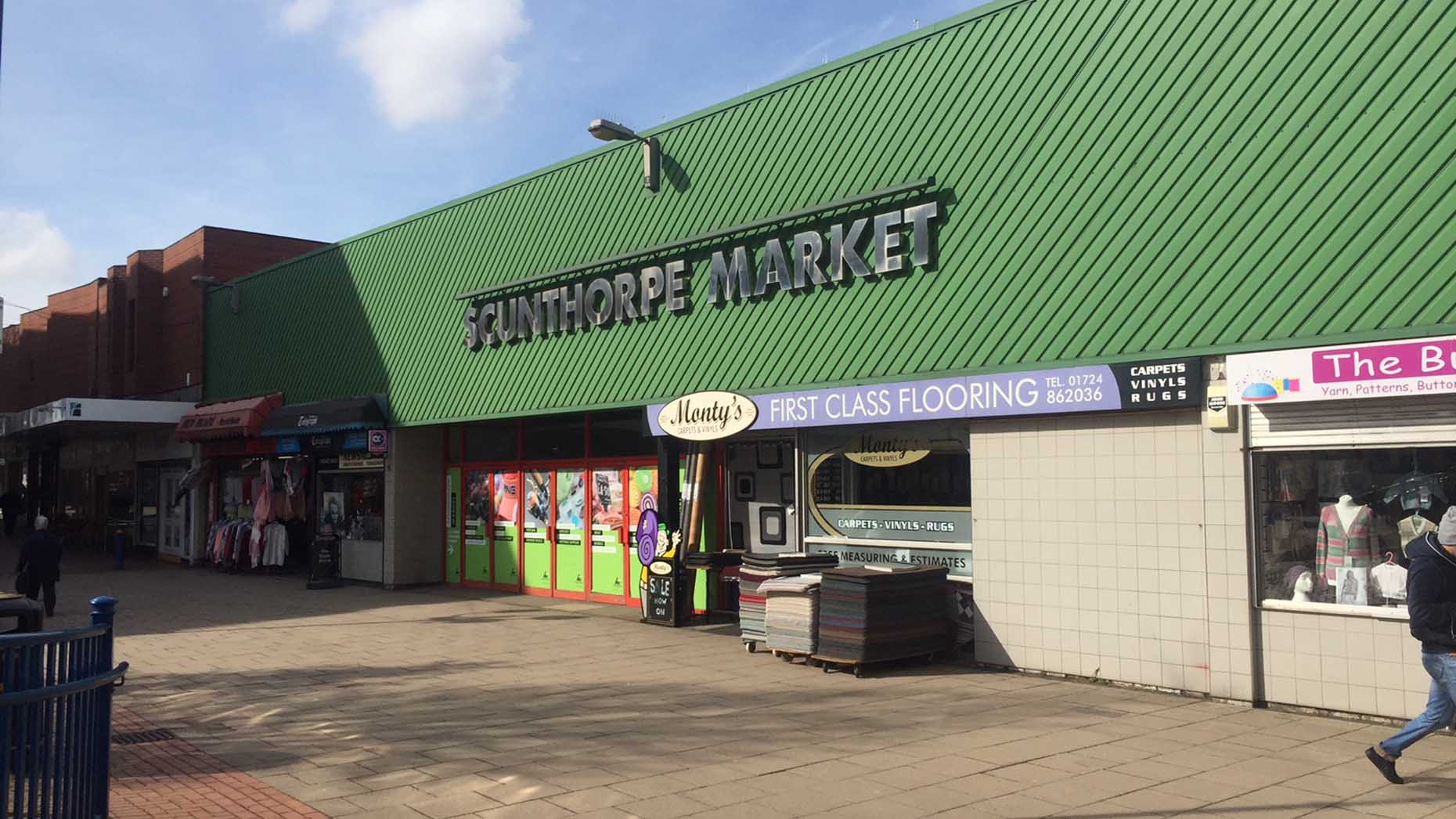 The former British Home Stores unit in the Parishes Shopping Centre has been earmarked as the new home for the Scunthorpe market, but not all traders are impressed with the idea.
Market traders were informed of the plans at a meeting at the University Technical College Northern Lincolnshire on Wednesday.
North Lincolnshire Council leader Rob Waltham said the existing building requires a multi-million pound refurbishment to meet current standards.
"These plans not only create a great new location for a modern, vibrant indoor market but also bring back into life a prominent town centre store," he said.
"In fact many traders and shoppers suggested BHS as a new home for the market in the consultation.
"We have listened to our residents and traders and the result is this exciting announcement for Scunthorpe town centre.
"The former BHS store is a terrific location, close to the bus station where footfall is high and in the heart of the town's retail offer. Also we hope that the new market will help support other retailers to take up units in the area.
"We have been through an extensive business planning process and relocating the market to BHS provides best value for local taxpayers, whilst also keeping the current market trading."
He added that the new location would allow traders to continue operating at their current site until the new building is ready.
The move comes as part of the council's £60 million investment programme in Scunthorpe town centre.
But David Jenkins, owner of David Jenkins Butchers in the market, said he was not convinced by the proposals.
"My thoughts are that they have just not thought it through," he said.
"British Homes Stores is not the place to go and I would love to go to a new purpose-built facility.
"To just try to use an existing shop that failed anyway is not going to work."
Meanwhile, Tracey Walton, who owns a perfume stall in the old hall of the market, said that she was undecided about the plans.
"I think it's a good location compared with the other options," she said.
"But having two floors is just not a good idea at all, I would not go upstairs because people just do not travel upstairs in a market.
"I understand that the building we are in at the moment is in shocking disrepair but people are creature of habit when it comes to shopping."
The council has said there will be a consultation process with traders throughout the development of the BHS store.