March 19, 2018 12.40 pm
This story is over 68 months old
Planners recommend approval of new six storey building in Lincoln city centre
Councillors will decide on the plans this week.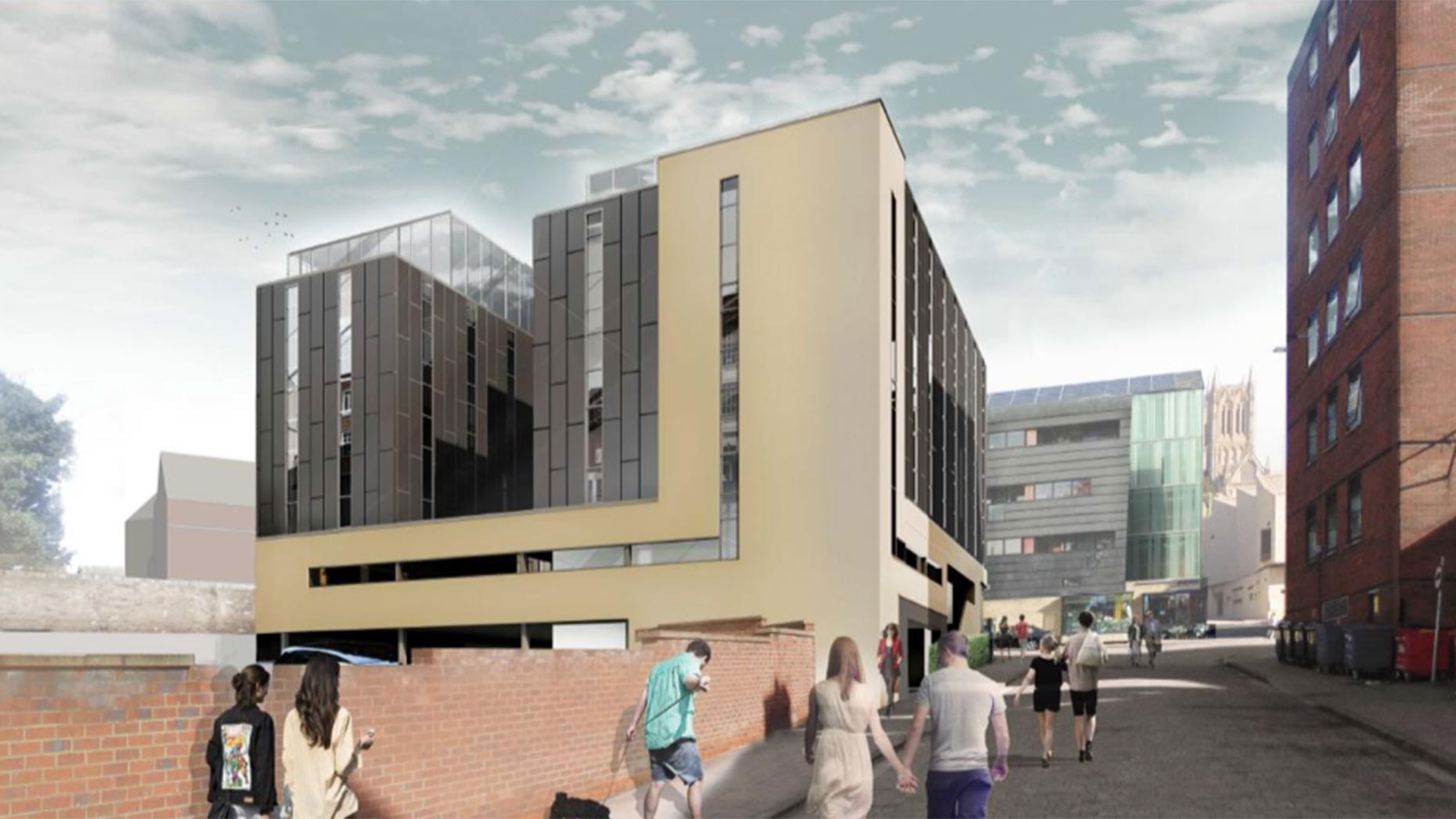 A new six storey building with a car park, and possible student accommodation, offices and even a hotel could be built in Lincoln city centre if councillors approve plans for the development this week.
Outline plans have been submitted by Jackson & Jackson Developments for the new building on the site of the current NCP Grantham Street car park.
A two storey car park would be created, with access from Grantham Street and Flaxengate.
Plans for the remaining four floors are more flexible, with the applicants proposing that the space could be used as residential accommodation, student flats, office space, or as a hotel.
The developers are also behind the One The Brayford project next to the DoubleTree by Hilton on Brayford Wharf North.
Councillors on City of Lincoln Council's Planning Committee are recommended to give the proposals the go-ahead at a meeting on Thursday, March 22.
Dominik Jackson, of Jackson & Jackson Developments, said: "The proposal ties in with the scale of surrounding areas. We want a scheme that uses materials to complement the nearby buildings.
"We've submitted outline plans at this stage as the area suits so many uses from hotels to offices to student accommodation.
"The scheme will see huge improvements to the NCP offering with a modern parking facility.
"I'm looking forward to improving the overall area. The scrappy sections of land don't do the surrounding buildings such as The Terrace and The Collection justice."
However, concerns have been raised by residents living close to the proposed development about its size and scale.
Lincoln Civic Trust has also objected to the plans, stating that the application is inappropriate.
A spokesperson for the trust said: "This project is on land that is within the main conservation area of the city and as such needs to be developed in a very sensitive way.
"The design of the proposed building resembles a nondescript office block which, when given the area it is in, ought to be making a statement.
"Grantham Street and Swan Street are relatively narrow inner-city streets and the height and mass of the 'block' will overpower them and the surrounding area. Instead of blending with the general street scene it will dominate it and hence we feel it is inappropriate and an overdevelopment of the site."
If approved, a more detailed reserved matters application will have to go before the council again at a later date.
Mike Hayes-Cowley, who currently leases the New Theatre Royal, also submitted plans late last year for a new 63-bedroom hotel and restaurant in the building currently occupied by an office block and car park – next to the new proposed development by J&J.