April 16, 2018 11.15 am
This story is over 48 months old
Fickle Friends to headline Lincolnshire music festival JoeFest
The festival started as an 18th birthday party in Joe Davies' back garden.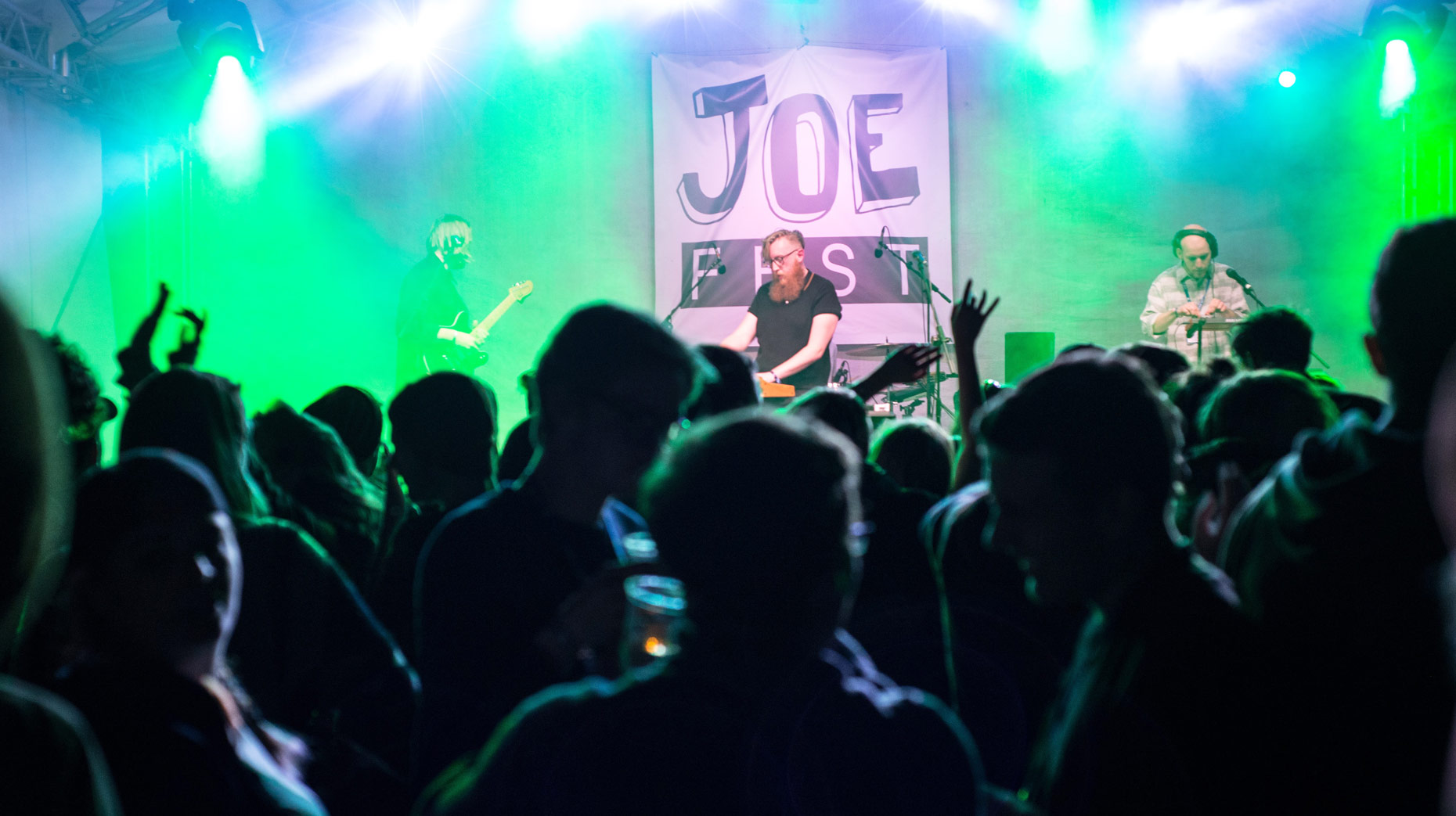 Fickle Friends will headline Lincolnshire's alternative music festival JoeFest this summer, fresh from releasing their top-10 debut album.
The Brighton band will take centre stage at the two-day festival celebrating the best in up-and-coming indie and alternative music in Lincolnshire and further afield.
The event, which is set for its biggest ever line-up and attendance in 2018, will take place at Horncastle's Stourton Estate on the weekend of August 10 to 12.
Early bird tickets sold out within a week, but a limited number of discounted weekend camping tickets are now on sale for £25, with regular-price tickets at £40 – click here to book.
Radio 1 and 6 Music favourites Boy Azooga will join Fickle Friends on the bill along with BBC Music Introducing DJ Abbie McCarthy and Matlock-based Patawawa, who were recently named in NME's top 100 bands for 2018.
A full list of local artists chosen by BBC Music Introducing will be announced on BBC Radio Lincolnshire on Saturday May 19.
Bands announced so far
Fickle Friends (festival headliner)
Boy Azooga
OUTLYA
Abbie McCarthy (DJ Set)
Patawawa
Indigo Husk
DECO
Martha Hill
The Shrives
The Pylons
Jumanji
Laminate Pet Animal
Vigilantes
Calligraphy Club
The festival started as creator Joe Davies' 18th birthday party in a back garden before becoming the success it is today, with some 1,000 people set to attend the 2018 event.
Joe said: "It's incredible to think how far the festival has come in four years, and I can't wait to welcome more people than ever before into the JoeFest community".
Local-sourced ales and the festival's own beer, along with a wide range of festival food, will be available.