Football hooligan who sparked Lincoln pub brawl jailed
He has been jailed for a year.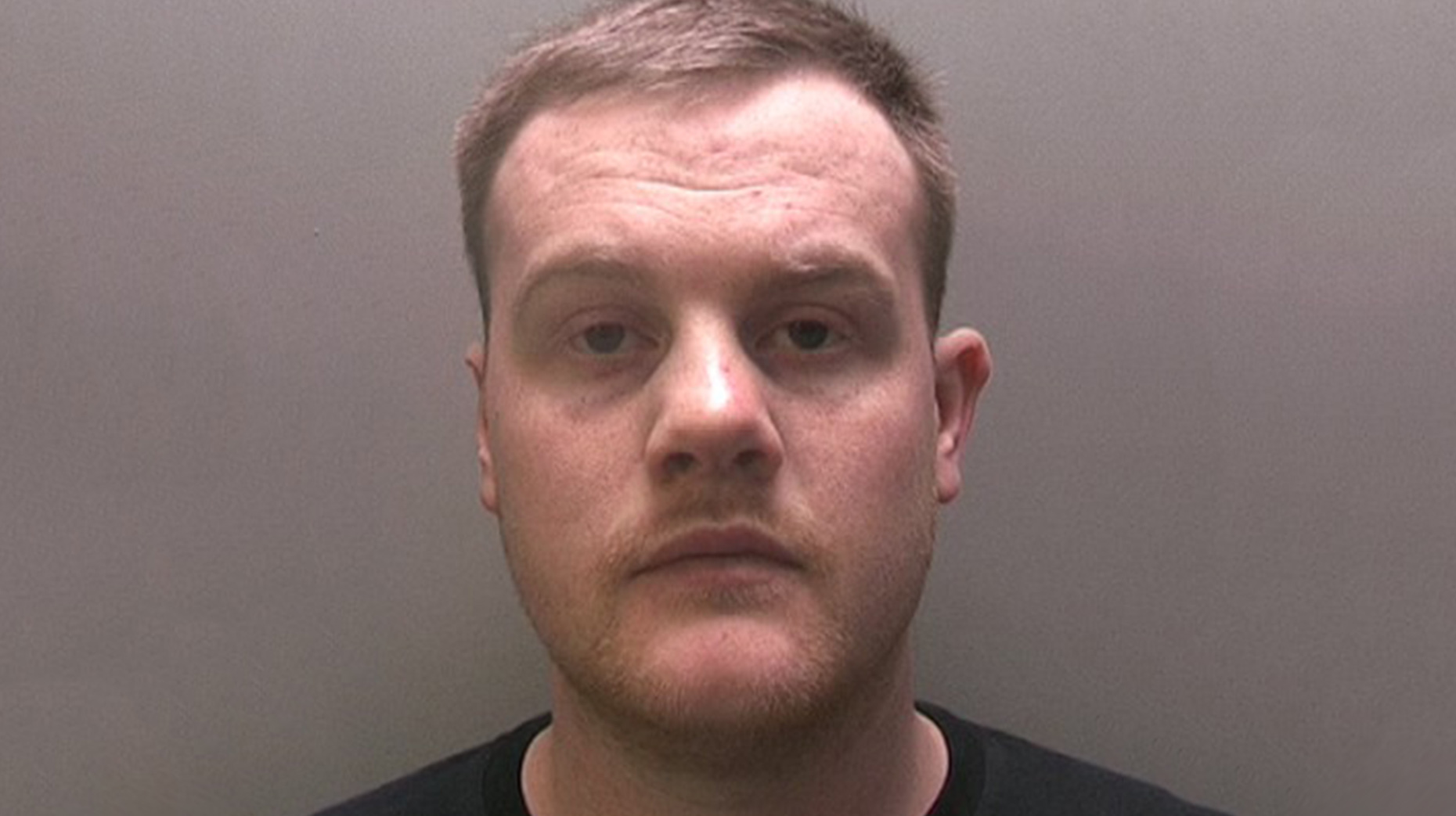 A man who sparked violence between Lincoln City and Chesterfield supporters was today jailed for 12 months at Lincoln Crown Court.
Craig Marchant-East punched a Chesterfield supporter during an incident inside The Still pub on Saltergate in Lincoln city centre before the clubs met in a League Two match at Sincil Bank in October.
In the violence that followed, bottles and glasses were thrown as rival groups of football hooligans fought with each other at the entrance to the pub's pool room. Families, some with children, were in an adjoining dining area.
A number of members of staff at the pub were injured as they sought to separate the two groups before police arrived at the scene.
Miss Lucky Thandi, prosecuting, said: "It was a busy Saturday lunch-time at the pub.
"On that particular day Lincoln City were due to be playing Chesterfield Football Club in a League Two football match.
"Groups of Chesterfield supporters entered the public house. Initially all were in good spirits and there were no issues. Some were drinking in the pub and some were outside drinking.
"A short while later they were joined by some Lincoln City supporters in the pub. Within moments of the second group entering the public house there were raised voices."
Miss Thandi said violence began when Marchant-East punched a Chesterfield supporter. Other punches, together with bottles and glasses, were then thrown as rival fans fought with each other.
"The trouble escalated rapidly. There was a surge of supporters from outside the pub in an attempt to get inside."
Pub staff tried to keep the groups apart before police arrived at the scene and the incident ended.
One of the Chesterfield supporters, Connor Evans, smashed a window at the pub causing almost £900 worth of damage.
Craig Marchant-East, 25, of Lewis Street, Lincoln, admitted affray and was jailed for 12 months.
Marchant-East, who had two previous convictions for football-related violence and at the time of the incident was on a football banning order, was given a new 10 year banning order.
Robert Thornhill, 65, of Garrick Close, Lincoln; Louis McAndrew, 19, of Windermere Road, Newbold, Chesterfield, and Connor Evans, 18, of Lincoln Way, North Wingfield, Chesterfield, were each given a six month jail sentence suspended for two years, 150 hours of unpaid work and ordered to pay £425 costs.
Evans, who also admitting damaging the pub window, was given a three year football banning order. McAndrew was recently given a three year banning order in the civil courts. No banning order was sought against Thornhill.
A fifth defendant Jack Soper, 19, from Chesterfield, admitted affray and will be sentenced later.
Judge Simon Hirst, passing sentence, said:
"It must have been terrifying for those people who were enjoying a pub lunch on a Saturday in Lincoln.
"The fighting began when Marchant-East punched another man at the pool table. There was absolutely no reason for him to do that. "
Mark Watson, for Marchant-East, said he accepted full responsibility for what he did and regretted it.
"He plans to move away from Lincoln. His attitude is that he is too old for this and he does not want to find himself in this position again."
David Stanton, for Thornhill, said: "He doesn't fully understand even now why he did it. He puts the punches in but rather than become embroiled in further violence he just goes back to the bar and resumes his position.
"He realises the jeopardy he has put himself in. He has decided that he will desist from watching football matches in future."
Leanne Summers, for McAndrew, said he had no previous convictions and at the time of the offence had started drinking heavily as a result of an incident some months previously which resulted in him receiving a fractured eye socket and a broken nose.
"He explains his behaviour on that day as down to heavy drinking. He is ashamed."
Connor Evans, who represented himself, accepted he faced a banning order.
He told the court: "I regret it. It was just a rush. I got involved because I saw my friends getting hit."
Lincolnshire Police Chief Inspector Stewart Brinn said: "I welcome the sentences issued by the court today. I have always maintained that football fans do not engage in violence or disorder, rather they support a team in a spirit of passion and community.
"Mindless hooligans who seek nothing other than violence and criminality with others of a similar ilk do nothing other than ruin the enjoyment of real fans and put people in fear of events which should be a celebration of sporting excellence.
"I sincerely hope that the severity of the sentences, particularly a significant custodial sentence, sends a message that football hooliganism will not be tolerated by the clubs, true supporters, police and the criminal justice system."