Scunthorpe shop owner guilty of 12 counterfeit tobacco offences
Dangerous product were hidden in a secret compartment in the shop.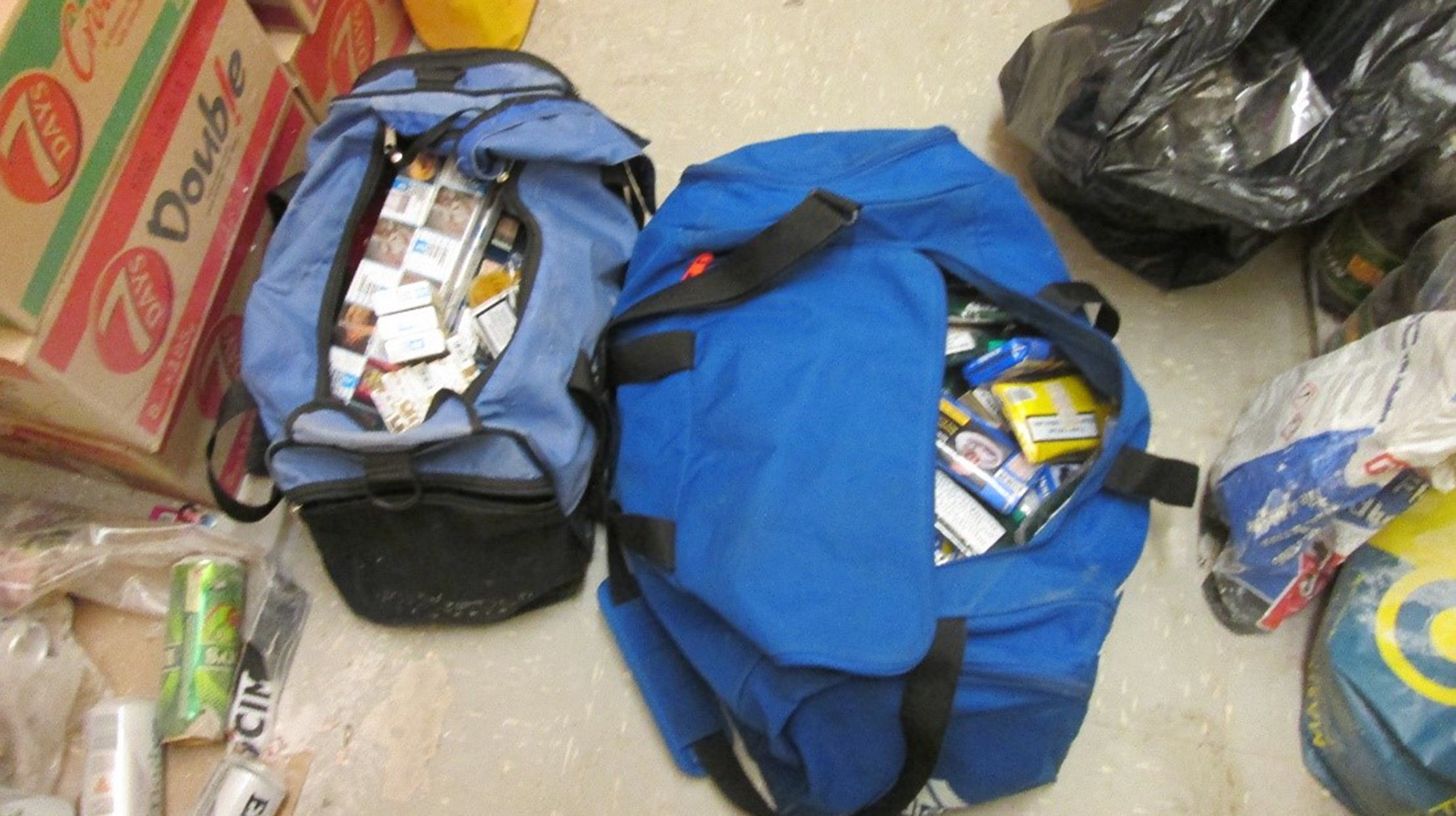 A shop owner in Scunthorpe has been prosecuted after he was caught with thousands of pounds counterfeit tobacco.
Milan Mohammed pleaded guilty to 12 illegal tobacco and tobacco labelling offences, when he was the owner of Smiths Convenience Store on Frodingham Road, Scunthorpe, at Grimsby Magistrates Court.
Following an operation led by North Lincolnshire Council's Trading Standards Team in August 2017, a packet of illicit tobacco was test purchased at Smiths Convenience Store.
Officers then visited the premises on Frodingham Road and found a newly constructed secret compartment that was full of illicit tobacco along with two holdalls containing illicit tobacco.
In total, 892 packets of cigarettes and 6.25kg of hand rolling tobacco were seized with a street value of around £3,300.
The seizure at Smiths Convenience Store included a combination of counterfeit, non-duty and 'illicit whites' (not real brands, they are made specifically for the illicit tobacco trade) that cannot be legally sold in the UK.
Trading Standards expressed safety concerns about counterfeit and 'illicit whites' as there are often foreign bodies, such as plastic or dangerous additions included to bulk out the tobacco in these products.
Officers added the cigarettes do not self-extinguish when being smoked as the genuine ones do, a fact that has been attributed to deaths from house fires across the region in the past.
Mr Mohammed, now from Chesterfield, has been given a 12 month Community Order with the requirement to complete 150 hours of unpaid work. He was also ordered to pay £610 costs and £85 victim surcharge.
The court also ordered forfeiture and disposal of all cigarettes and hand rolling tobacco.
Councillor Richard Hannigan, cabinet member for Safer, Greener and Cleaner Places at North Lincolnshire County, said: "The sale of supply of illicit tobacco is a serious offence and those who choose sell counterfeit tobacco will be prosecuted.
"Not only are they putting lives in danger with these illegal cigarettes, they are encouraging people, including children to smoke by providing a cheap source.
"If you have any concerns about people or businesses selling illicit goods don't hesitate to contact our Trading Standards Team on 01724 297664. We rely on the public to help catch these criminals."