Campaigners call on council to reconsider indoor bowls club closure
Some 30 people attended the protest.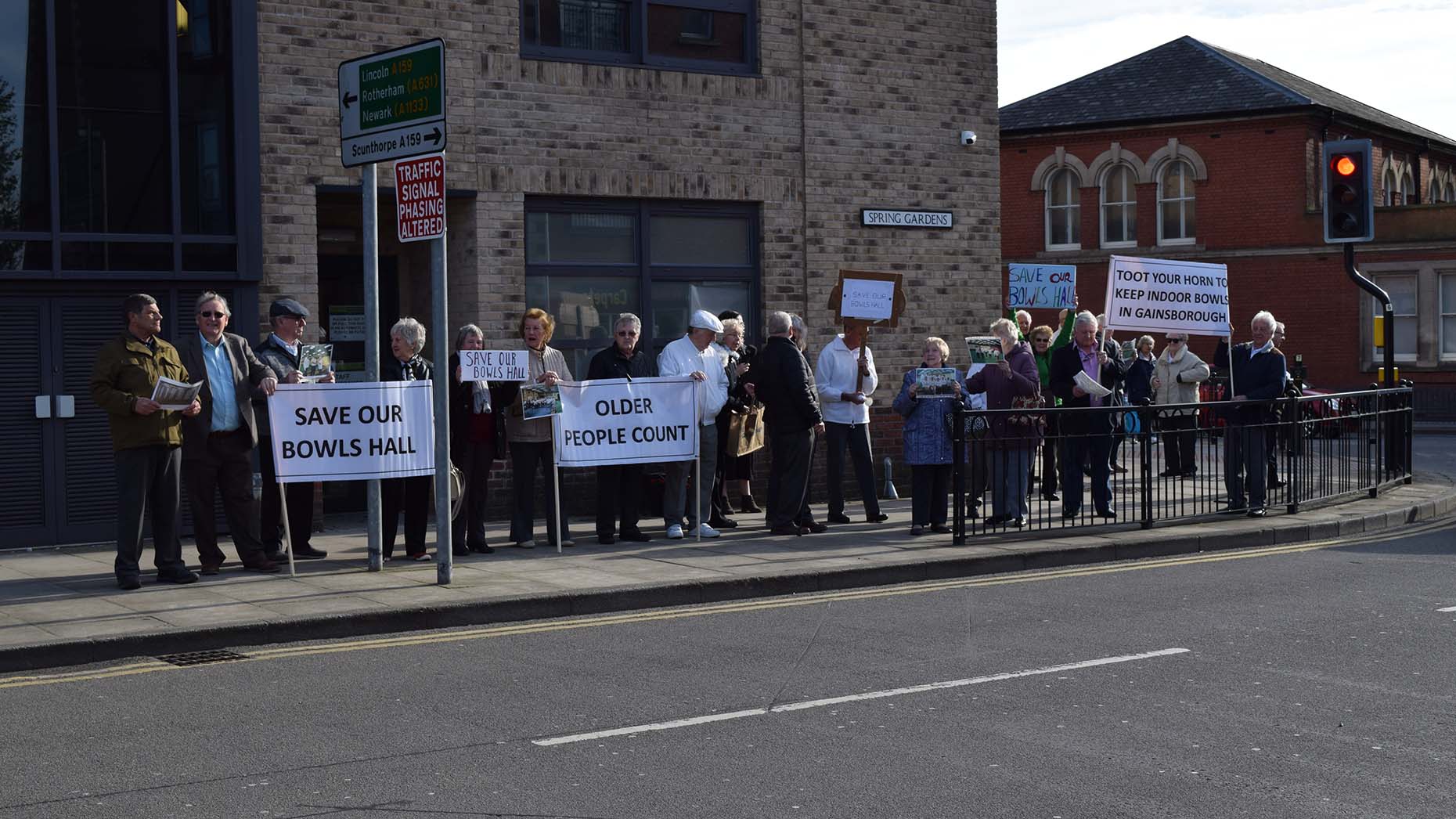 Campaigners hoping to save Gainsborough Indoor Bowls Centre from closure have called on West Lindsey District Council to reconsider its decision.
Councillors voted down a 1,900 signature petition to save the bowling hall at West Lindsey Leisure Centre last month.
The authority plans to turn the leisure centre into a health and wellbeing hub as part of the district council's £1.4 million revamp of the facility.
Around 30 of the club's indoor bowls players protested outside West Lindsey's council building ahead of a meeting of the Prosperous Community committee.
One of the demonstrators, Roy Clegg, committee member of the club, said that the council should look again at its decision.
"The council has done this without any prior dialogue or justification," he said.
"We've tried to hold discussions with them all to no avail.
"The council are being misled by information that is being provided to them."
Campaigners added that the closure would mean less participation because members would have to travel to Lincoln and Scunthorpe to play.
But the district council said that the hall is empty for the majority of the year as the bowls club only used it during winter months.
They also said that talks had been ongoing to find a suitable nearby alternative venue.
But Councillor Trevor Young, leader of the opposition on West Lindsey District Council, said that there are other options that the authority could look at.
He said: "We feel that there are other options, in West Lindsey we are lucky to have a fantastic purpose-built bowls facility.
"We are going to do all that we can to retain that current provision."
Councillor Sheila Bibb, chair of the prosperous communities committee, said that the council is working with those who use the facility to ensure that other bowls provision is provided.