Can you brave May Fair's scariest ride?
One for the thrill-seekers.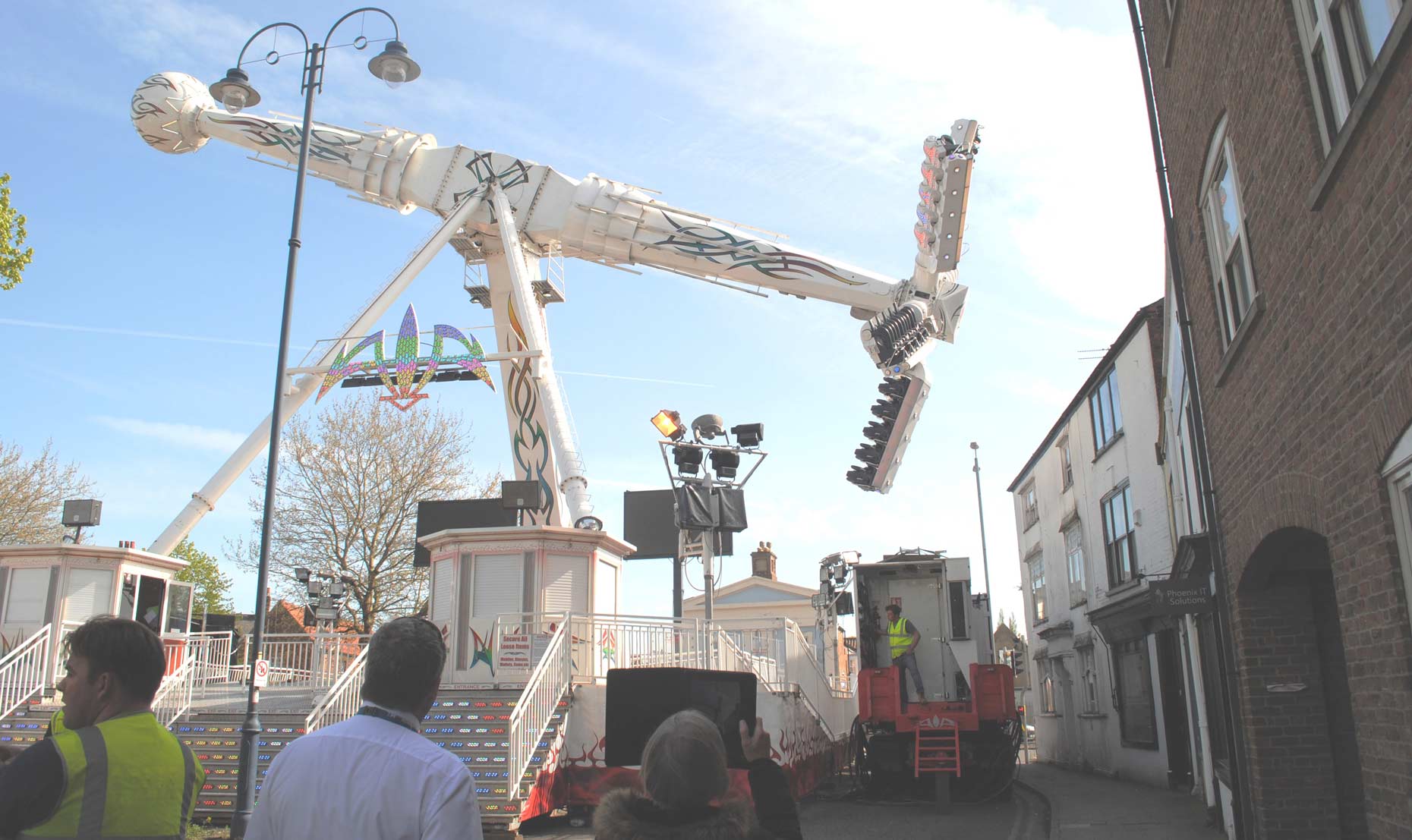 Daring people who love the thrills of theme park rides can try "Air" at the Boston May Fair from this weekend.
Dubbed as the "most thrilling ride to ever come to the May Fair," Air will be in the town for a week after it's officially opened by the Mayor at midday on Saturday, May 5.
The event will finish on Saturday, May 12.
Abie Danter's ride, which was built in Germany, will swing, spin and loop 30 riders 100 feet through the air.
Air is one of only three such rides in the world and it features seven different sequences.
People can try the ride multiple times, with every ride being different as the seats loop uncontrolled at random.
At night, LEDs will bring colour-changing effects that have never been seen on a fairground ride before.
The main front sign features letters six feet high, along with fog machines and strobe lights.
The computer system monitors the ride for maximum safety, ensuring safety restrains are locked and monitoring the weather conditions and wind speed.
Event timings
Saturday, May 5 – 12pm until 11pm
It will run from 11am until 10.30pm on every other day except for Sunday, May 6 and Friday, May 11
Sunday, May 6 – 1.30pm until 9pm
Friday, May 11 – 11am until 11pm
Some of the bigger rides are likely to only be available from 5pm weekdays
The event will also feature a wide variety of other fairground attractions including children's rides and food stalls.