May 4, 2018 6.56 am
This story is over 43 months old
Conservatives gain but Labour retain control of Lincoln council
Labour maintain overall majority.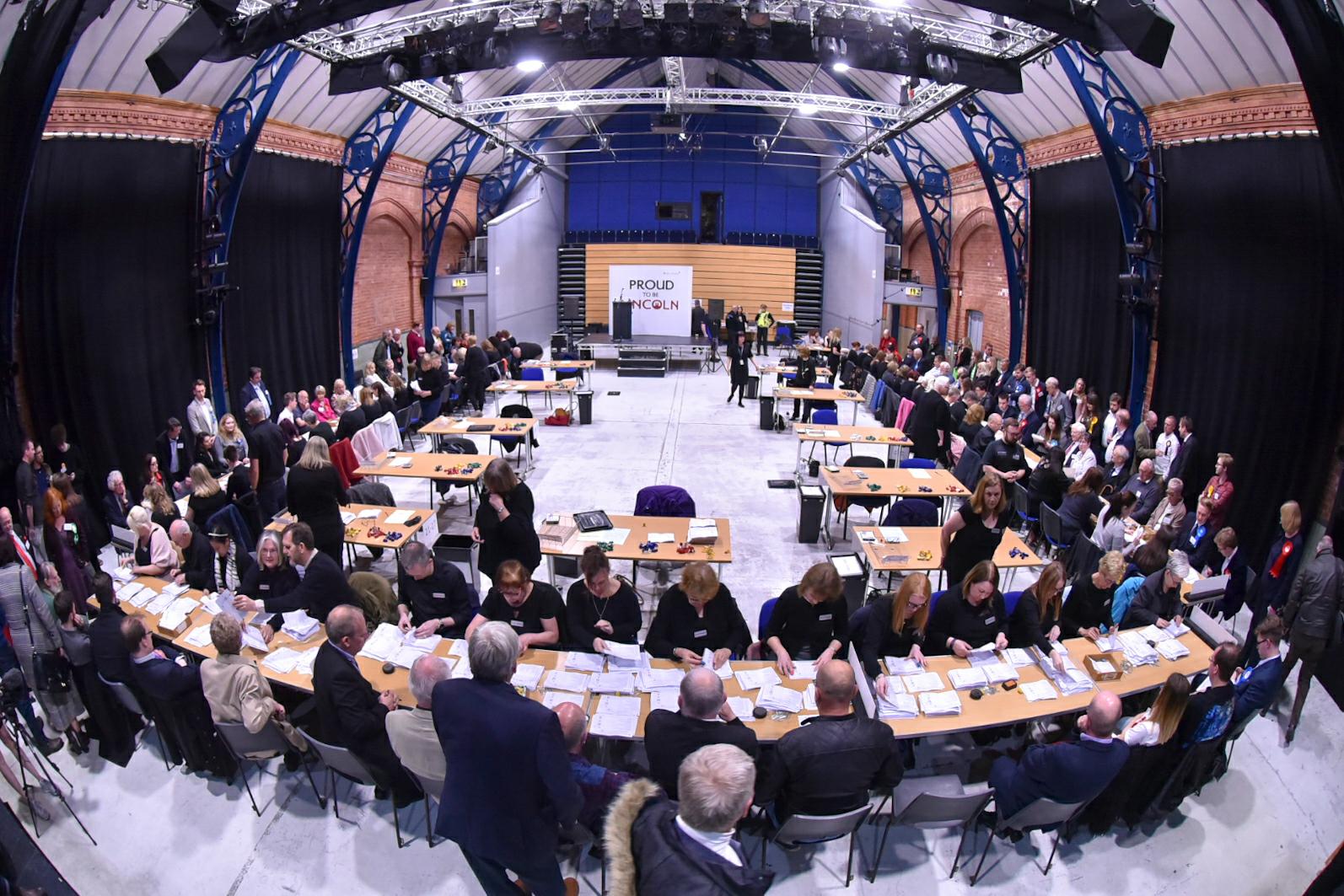 Labour's tight grip on power at City Hall has been loosened slightly after the Conservatives made three gains in this year's City of Lincoln Council election, but the party still enjoys a healthy majority of 15.
The Conservatives defeated former Labour Councillor Liz Maxwell who was standing as an Independent in Minster.
They also made gains in Witham by defeating Labour's Jane Loffhagen, and in Birchwood where Alan Briggs beat the serving Labour Councillor Paul Gowen.
Two of the three new Conservative city councillors are familiar faces, with Christopher Reid and Hilton Spratt currently Lincolnshire county councillors.
Councillor Spratt has previously served as a city councillor on and off since the 1980s.
However, the party still has a long way to go to reach the heights of 2007, when it took control of the council from Labour who had been in power for more than 25 years.
Labour defended the other seven wards it held prior to the election, with incumbent councillors Gary Hewson, Loraine Woolley, Pat Vaughan, Adrianna McNulty and Helena Mair being re-elected, along with a new face in the Carholme ward in Laura McWilliams and Bill Bilton returning to City Hall after a two year break.
The party has been in control of the city council since 2011, and before that from 1981 to 2007.
Council leader Ric Metcalfe said: "I think it's been a pretty good night for Labour. The seats that we have lost are very marginal seats so we expect over the years to sway this way and that. It's very difficult to put your finger on why that happens but that's the nature of marginal seats.
"Overall we're pretty pleased with a very positive campaign saying all the good things that the current Labour council are doing."
There are now nine Conservative councillors to go with the 24 from Labour.
Opposition leader Ron Hills was very pleased with the results, claiming that this was the first step back on the road for the Conservatives in regaining control of City Hall.
He said: "I would particularly pick out Hilton Spratt and Andy Kerry who both returned over 1,000 votes – the two highest scores in the whole city.
"I think we have bucked the trend here tonight because there were the soothsayers who were saying we were going to be wiped out and we haven't been so bring it on for next year!
As predicted, the Liberal Democrats, Green Party and UKIP were unable to make any breakthrough at this year's election.
Turnout was 30.33%, slightly down on the last city council election in 2016.
Below are the results for all 11 wards in full:
Abbey
Bill Bilton (Labour) 850
Richard Butroid (Conservative) 348
Clare Smalley (Liberal Democrat) 311
Edward Francis (Green) 126
Birchwood
Alan Briggs (Conservative) 786
Paul Gowen (Labour and Co-operative) 654
Elaine Warde (UKIP) 100
Adam Carnie (Liberal Democrat) 68
Ben Loryman (Green) 49
Boultham
Gary Hewson (Labour and Co-operative) 848
Simon Pouncey (Conservative) 453
Simon Tooke (Green) 71
Kian Hearnshaw (Liberal Democrat) 69
Carholme
Laura McWilliams (Labour and Co-operative) 1,008
James Brown (Liberal Democrat) 451
Kateryna Salvador (Conservative) 293
Nicola Watson (Green) 99
Andrew Dunn (UKIP) 47
Castle
Loraine Woolley (Labour) 894
Tom Roche (Conservative) 553
Lynne Allison (Green) 119
Diana Catton (Liberal Democrat) 78
Glebe
Pat Vaughan (Labour) 775
Jenine Butroid (Conservative) 574
Fiona McKenna (Green) 115
Stephen Lonsdale (Liberal Democrat) 64
Hartsholme
Andy Kerry (Conservative) 1,031
Liz Bushell (Labour) 783
John Radford (Green) 169
Jamie Gurden (Liberal Democrat) 69
Minster
Christopher Reid (Conservative) 793
Rebecca Longbottom (Labour) 742
Liz Maxwell (Independent) 154
Nicole Pouncey (Liberal Democrat) 92
Ivan Chafen (Green) 63
Moorland
Adrianna McNulty (Labour) 785
Sharon Longthorne (Conservative) 664
Ross Pepper (Liberal Democrat) 59
Christopher Padley (Green) 54
Park
Helena Mair (Labour) 819
Oliver Peeke (Conservative) 271
Sally Horscroft (Green) 110
Tony Todd (UKIP) 100
Natasha Chapman (Liberal Democrat) 72
Witham
Hilton Spratt (Conservative) 1,127
Jane Loffhagen (Labour) 786
George Hill (Liberal Democrat) 87
Michele Servaud (Green) 69