Developers to turn Viking House into student digs
Designs for the new student accommodation buildings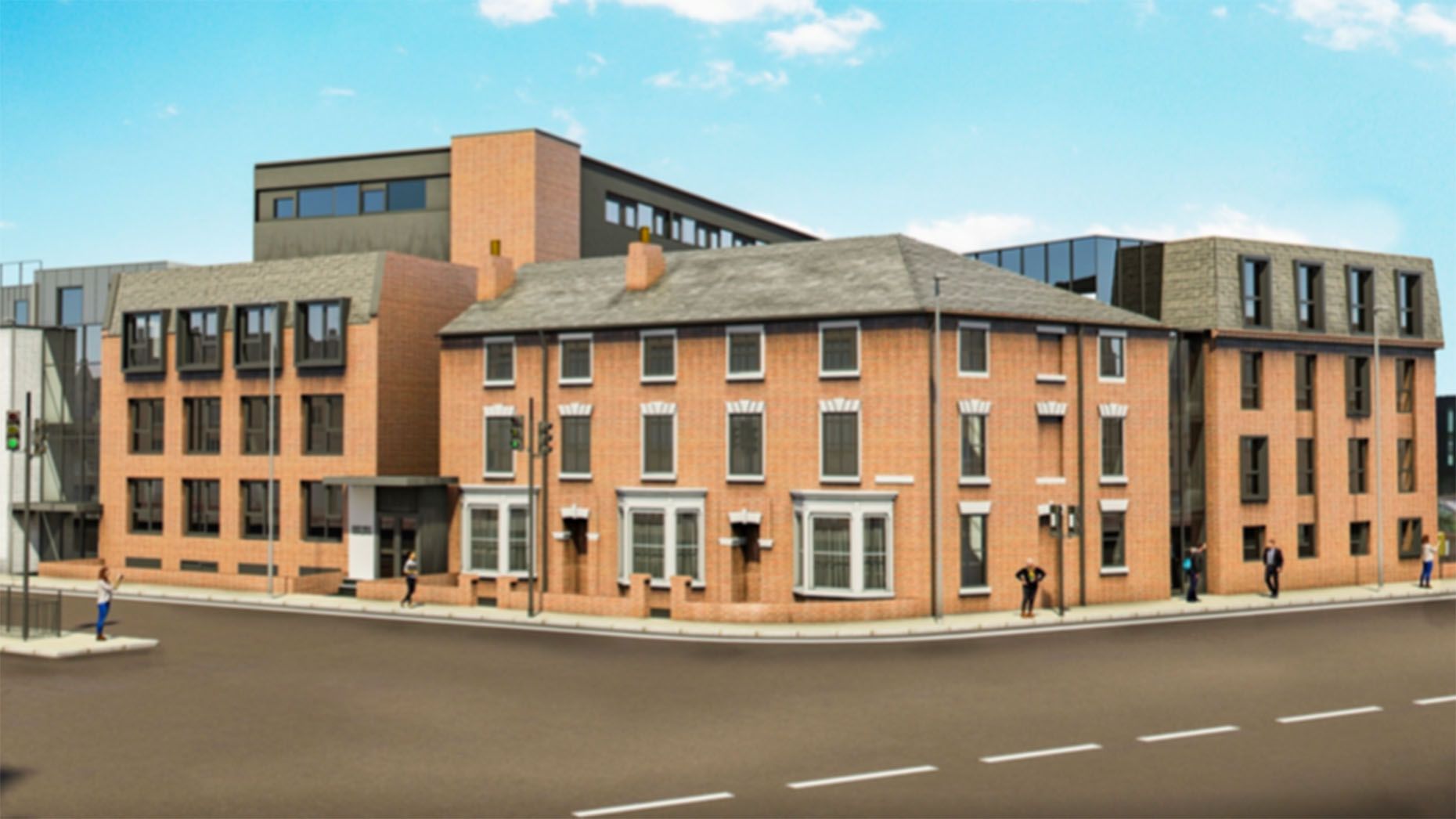 Plans to convert Lincoln's Viking House into student accommodation have been given the green light by city councillors.
City of Lincoln Council's planning committee approved the proposals by Jackson & Jackson Developments which would also see the demolition fo the former Taste of Marrakesh restaurant on Newland.
A final decision will now be handed to the council's planning officer after the authority receives further consultations on May 24.
Viking House was initially included in the application for new luxury flats on the waterfront known as One the Brayford, which has already seen Mill House converted into private apartments.
Developers have now reconsidered pre-aproved plans as they felt student accommodation would be better suited for the refurbishment of the second building.
200 bed spaces will be created as part of the proposals which will be split into two stages.
Chris Spendlove, Registrar at the University of Lincoln, said that the new development would help with accommodation space in the coming years.
"This is needed by the university to meet demand for the coming academic year," he said.
"It is ideally located for the university for a development that is five minutes walk from the campus which makes it accessible."
But Councillor Ron Hills raised concern about the surrounding residents.
"I think the first phase is the better part of the application and I don't think that we can complain much about it," he said.
"The worry that I have is for the residents of the One The Brayford who have paid a lot of money for an apartment and will be surrounded by student accommodation."
But, Councillor Chris Burke said that the plan would an "intelligent use" of Viking House.
The first phase of the development will see the conversion of the five-storey vacant Viking House building which was last used by the Department for Work and Pensions.
The building will be refurbished, with the design set to take inspiration from the neighbouring One the Brayford development.
A new four-storey extension is to be built, connecting Viking House to Newland.
Numbers 100, 102, 104 on Newland, the former offices of CAD Associates Architects, will also be turned into student accommodation.
Phase two of the project will see the Taste of Marrakesh demolished to make way for a three and four-storey building used for student accommodation.
Further student apartments will be provided in a four-storey building south of 100, 102 and 104 Newland, which is currently a car park.