Lincoln gin makers reveal Gatsby-inspired drink
It's got a smooth, citrus flavour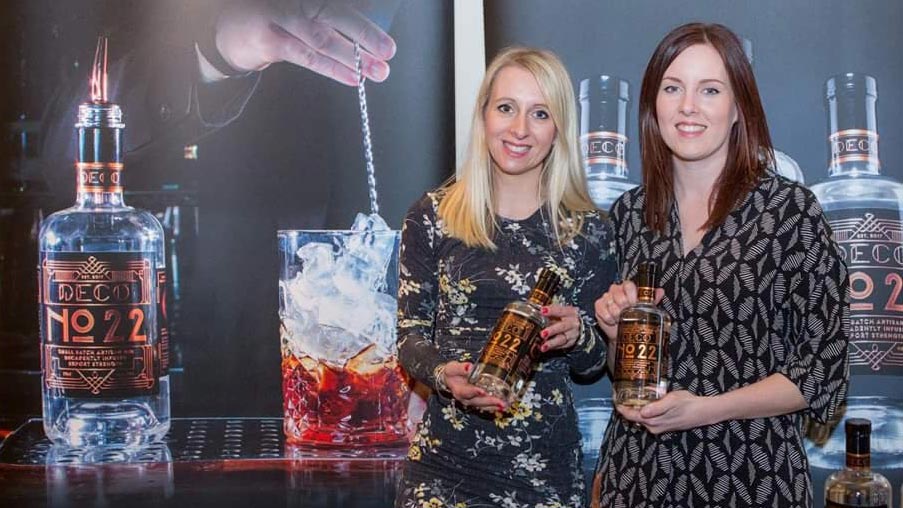 Sammi Jones and Amy Havenhand, founders of Lincoln-based gin company Deco Spirits, have unveiled a new drink inspired by F. Scott Fitzgerald novel The Great Gatsby.
The drink, Deco No.22, is named after the Art Deco style of the 1920s and the year The Great Gatsby is set – 1922.
The 46% London Dry Gin is born in the small village of Nocton and is described as having a "unique, and incredibly smooth flavour" that comes from a combination of fresh citrus, juniper and careful selected spices.
The gin crafting duo said: "It took us months to get the balance right and the taste as we wanted it. There were highs, lows, mistakes and successes, not to mention the odd hangover, but eventually we cracked it.
"Everything about Deco No.22 is a luxurious and indulgent reflection back to an age when jazz, dancing and cocktails were all the rage, optimism was boundless and there was a desire to celebrate splendour and decadence."
Gin fans can get their hands on a bottle at a number of farm shops and bars across the county, including Doddington Hall and Vice and Co in Lincoln.
Those wanting to get a wet of it first needn't wait long as Deco Spirits will be making an appearance at Lincoln Drill Hall's Gin Society with the drink on June 8 and 9.
Mix the gin with your favourite drinks to create your own unique cocktails: