Lincoln professor pioneering cancer treatment
"The aim has been to help society"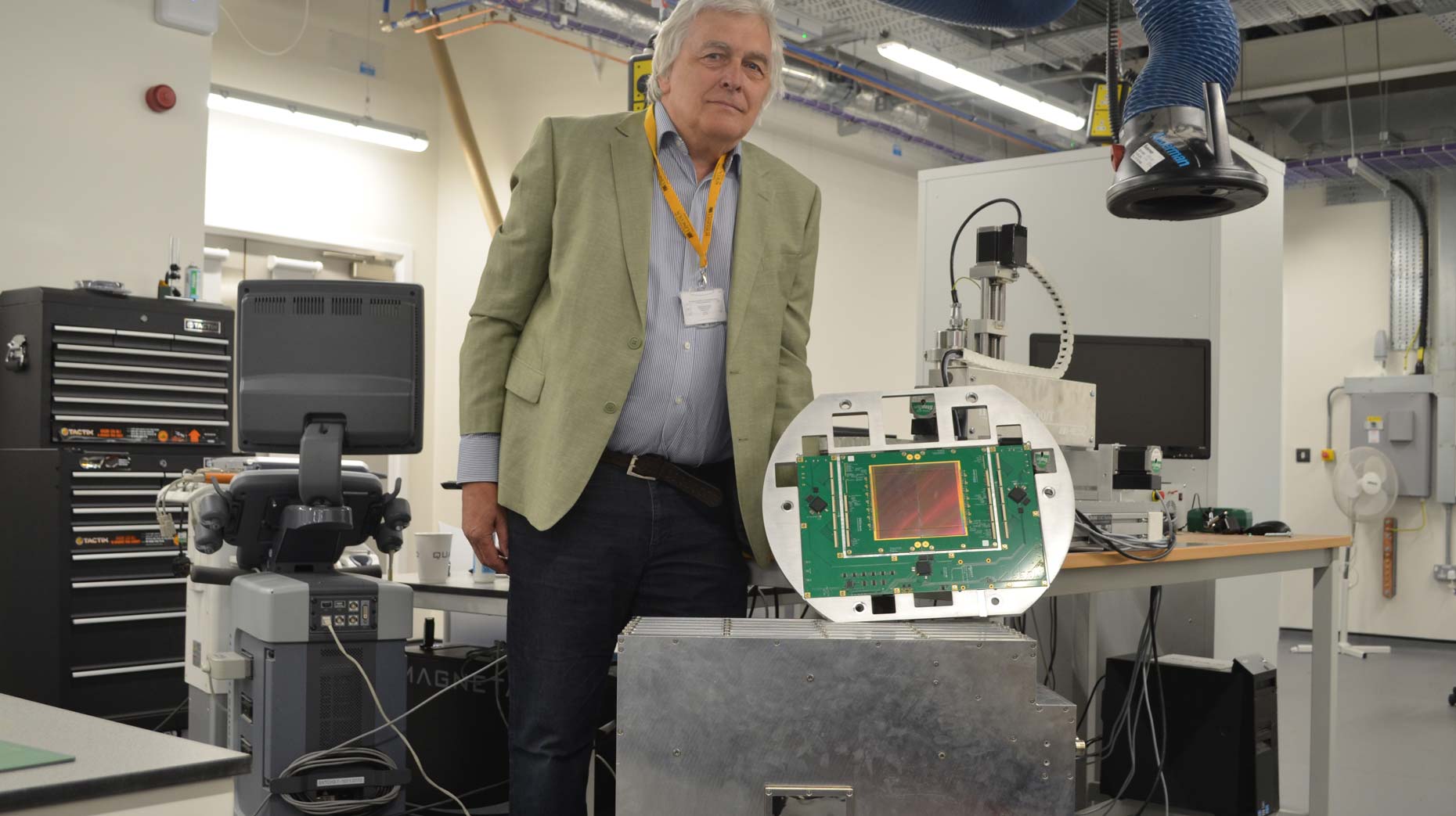 A University of Lincoln professor is leading groundbreaking cancer treatment research, which will benefit from a £3.3 million grant from September.
Professor of Image Engineering, Nigel Allinson MBE has designed one of the most complex medical instruments ever created, with the capability to revolutionise cancer treatment.
He is leading the OPTIma project consortium, which is helping to develop and build the new Proton Imaging System – a tool to provide detailed images of the internal anatomy of cancer patients.
The latest grant from the Engineering and Physical Sciences Research Council will last for three years and nine months, by which time there will be a system which will be a pre-production prototype.
The new Proton Beam technology can provide more effective radiotherapy treatment and could reduce any measurement uncertainties to less than 1%, especially in more complex cancers like in the neck and spine and there will be regular checks and recollaborations.
Within five years, it could initially be used privately in the UK, and Professor Allinson hopes within nine to 10 years it may be possible to roll it out on the NHS – but there are a lot of regulations and procedures to go through.
The project is being run in collaboration with The University of Manchester, University of Birmingham, University of Surrey, The Christie NHS Foundation Trust, University Hospitals Birmingham NHS Foundation Trust, and University Hospital Coventry and Warwickshire NHS Trust.
What is Proton Beam therapy?
It collaborates how protons are absorbed more accurately and can concentrate how much radiation energy is used quicker and with more accurate results.
It would mainly be used for child cases and more complicated cancer treatments like lung, head, neck and near the spinal cord.
Professor Allinson told The Lincolnite: "Everything I've tried to do as an engineer, the aim has been to help society.
"I also developed, with the help of Lincolnshire Police force in Nettleham, the first fingerprint system transmitting data to the finger print bureau.
"It's important and it is good to do challenging engineering for science and working with a great team of people, there are lots of positives. I am confident this will come to fruition in the end."
The OPTIma project builds on work done by Professor Allinson and his team, which led the £1.8million Wellcome Trust Project, PRaVDA, producing the first prototype system that demonstrated the power of imaging with protons.