Lincoln southern bypass now North Hykeham relief road
Long time in the making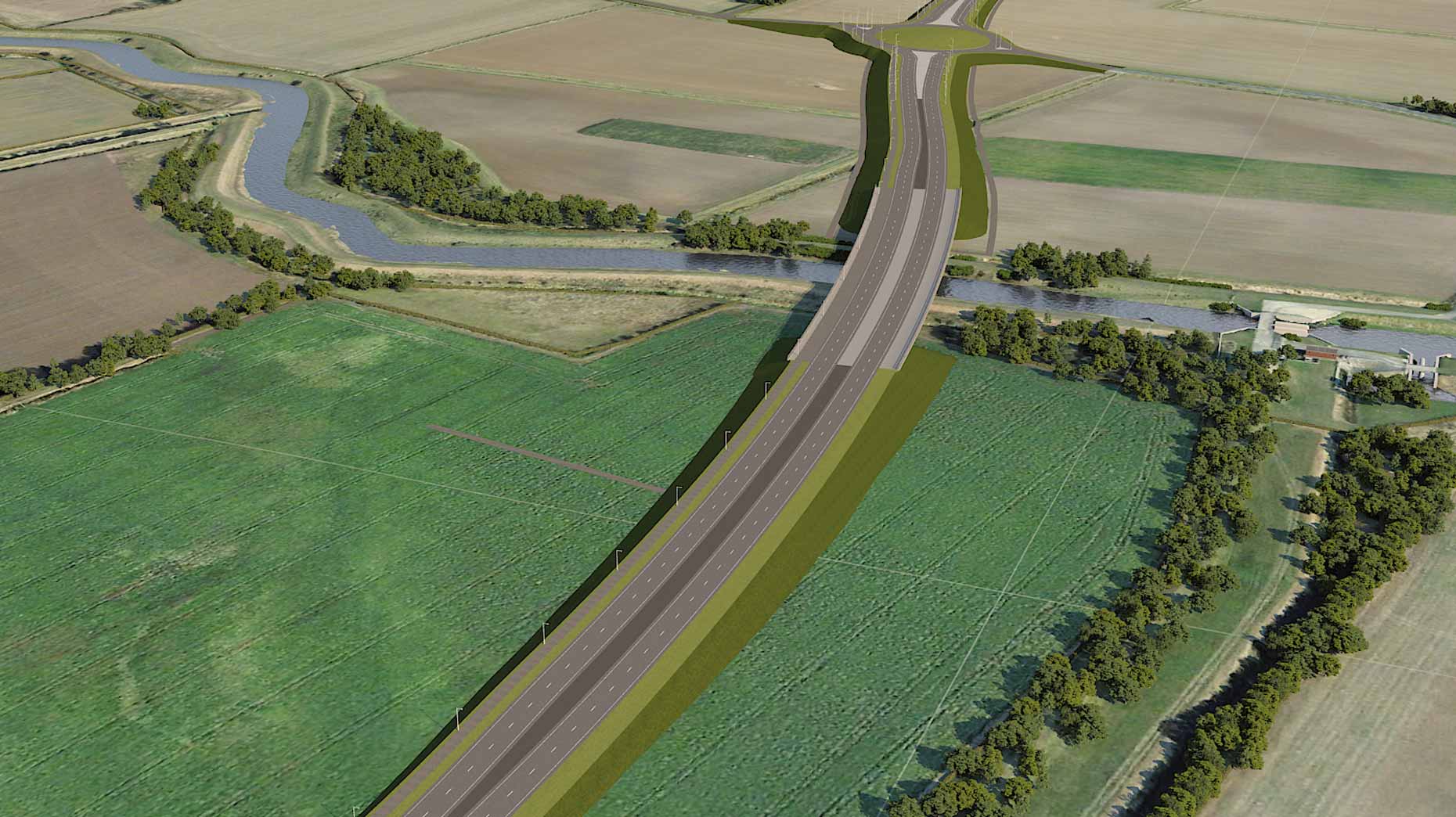 Lincolnshire County Council has reworked plans for the Lincoln southern bypass into the North Hykeham Relief Road.
This would link the under construction single-carriageway Lincoln Eastern Bypass with the existing Western Bypass, creating a complete ring road around Lincoln.
Subject to funding, this would form part of the Lincolnshire Coastal Highway, which would run from the A1 along the A46 to Lincoln, before carrying on the A158 to Skegness.
Options for the North Hykeham Relief Road layout include a single carriageway road, dual carriageway and an enhanced single carriageway that can be upgraded in the future.
The scheme remains a long-term aspiration of the County Council subject to funding availability.
County councillor Richard Davies, Executive Member for Highways, said: "Though still in its very early stages, when built, the North Hykeham Relief Road will help further reduce traffic congestion, whilst boosting economic growth by creating opportunities for more jobs and housing in and around Lincoln."
Lincolnshire County Council will host four drop-in sessions in June to consult on the plans.
Bentley Hotel, South Hykeham – Tuesday, June 12 (3pm to 8pm)
Waddington Community Hub – Wednesday, June 13 (3pm to 8pm)
Bracebridge Heath Village Hall – Thursday, June 14 (3pm to 8pm)
The Collection Museum, Lincoln – Saturday, June 16 (10am to 2pm)
Long time in the making
The idea for the North Hykeham Relief Road dates back to October 2005.
In April 2006 the County Council selected a preferred route for the road and held a second public consultation in October 2006, when it settled in December that year settled on the current route through South Hykeham and Waddington, into Bracebridge Heath.
Then, in July 2017, the council secured funding to prepare an outline business case, which is now under public consultation.