May 15, 2018 1.45 pm
This story is over 66 months old
Lincolnshire businesses in UK's most inspiring list
Many county firms on the list.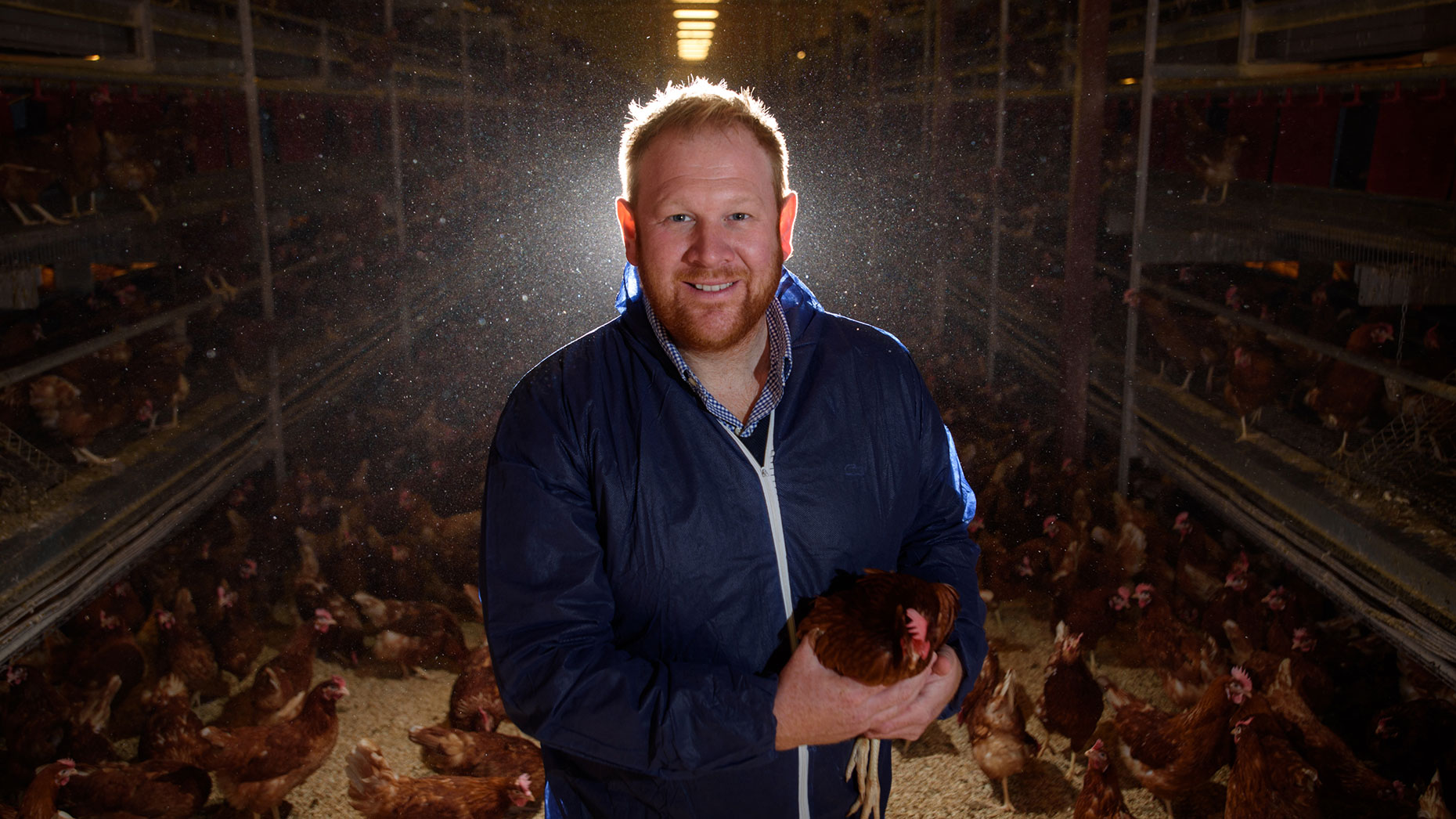 Several Lincolnshire firms have been highlighted among the country's most inspiring 1,000 businesses for 2018.
L J Fairburn & Son based in Alford are largest egg producers and packers in the UK were named in the list alongside Boston-based The Coaching Inn Group, which specialises in market town hotel, restaurant and coffee shop venues throughout the UK.
House builder Chestnut Homes and training firm Inzpire Ltd also made the list based on top performance and financial indicators.
The 1,000 Companies to Inspire Britain 2018 report identified 69 East Midlands companies covering a wide range of sectors including retail, IT and manufacturing.
Highlights from the report include:
Companies' revenue growing at an exceptional average rate of 71% on average, continuing previous year's rate of 70%, despite strong economic headwinds
All UK regions represented, with 60% of companies from outside London and the South East
34% of companies are from the Northern Powerhouse and Midlands Engine regions
Companies in the North West are the fastest growing with 232% annual average revenue growth
Report features companies in both traditional industries and more recent economic success stories; largest sector represented is Engineering and Construction with 132 companies, followed by Information Technology with 72 companies
Financial Services is one of the fastest growing sectors with an average annual revenue growth rate of more than 461%, followed by Engineering and Construction at 109%
Always destined for the Alford-based family business, Daniel had been going down to his grandfather's chicken farm since the age of three. "I was born into it basically," he said. "My grandfather started the business and my father took it on after. I came into the business working as a boy all the way through to now. I was given options to do other things in life, but I have always had a passion for what I am doing."
Read our full feature on Daniel Fairburn
Meanwhile, The Coaching Inn Group has secured at the end of 2016 a £10 million investment to support a planned £50 million expansion across the UK.
Kevin Charity is the owner of the business which currently operates 12 coaching inns and will use the capital to increase the size of its portfolio to 25 properties by March 2019.
House builder Chestnut Homes are behind the landmark Boston Quadrant development, with the first phase of 147 homes already underway (500 in total).
The scheme has also been given significant government backing of £3.5 million for a road through the development.
Managing director David Newton said: "The project will not only bring much-needed new homes to the Boston area but boost the local economy by providing commercial infrastructure, new jobs and a brand new home for The Pilgrims."
Inzpire Ltd supply award-winning defence management services and cutting edge technological solutions nationally and internationally. With an £11 million turnover in sight and a 50% growth in sales marked from the previous year, the company is on an unstoppable ascent.
Read our feature on Hugh Griffiths of Inszpire.
The full list of East Midlands companies includes:
3T Logistics Holdings Ltd
A R Demolition Ltd
Adept Care Homes Ltd
Adey Holdings Ltd
APAC Group Ltd
AW Repair Group Ltd
Bell Brothers Nurseries Ltd
Belvoir Lettings PLC
Bionical Ltd
BKJ Construction Ltd
Boss Cabins Ltd
C. Walton Ltd
Carfulan Group Ltd
Carmel Clothing Ltd
Chestnut Homes Ltd
Collins Earthworks Ltd
Custodian Reit PLC
DAB Civil Engineering Contractors Ltd
Derry Ltd
EMB-Group Ltd
Esendex Topco Ltd
Eurocell PLC
Evolution Funding Ltd
Frank Key Group Ltd
Geary's Bakeries Ltd
Glen Farrow UK Ltd
Harlow Bros Holdings Ltd
Hopkins Group Ltd
Ideagen PLC
Internet Fusion Ltd
Inzpire Group Ltd
Johnsons Aggregates and Recycling Ltd
L.J. Fairburn and Son Ltd
LEEC Holdings Ltd
Leisure Furnishings Ltd
Lincs. Electrical Wholesalers Ltd
Lodge Park Holdings Ltd
M.Markovitz Ltd
M.P.B. Structures Ltd
Majestic Bingo Ltd
Marren Microwave Ltd
Medigold Health Consultancy Ltd
Medstrom Ltd
Meter Provida Holdco Ltd
Morgan Logistics Ltd
Mortgage Advice Bureau PLC
PCS Business Systems Group Ltd
Penny Hydraulics Ltd
Reveal Media Ltd
Ripe Now Ltd
Robert Woodhead Holdings Ltd
Robsons of Spalding Ltd
Rodericks Dental Holdings Ltd
Roythornes Ltd
SRS Rail System Ltd
The Coaching Inn Group Ltd
The Mellors Group Ltd
Three Jays Ltd
Tingdene Homes Ltd
Tioga Ltd
Total Motion Ltd
Trust Utility Management Ltd
UK Waste Solutions Ltd
Unique Window Systems Ltd
Verdon Timber Group Ltd
W.E. Hewitt & Son Ltd
WCEC Group Ltd
Whitemeadow Group Holdings Ltd
XBITE Ltd