New joint fire and ambulance station
New £6 million Sleaford fire and ambulance station.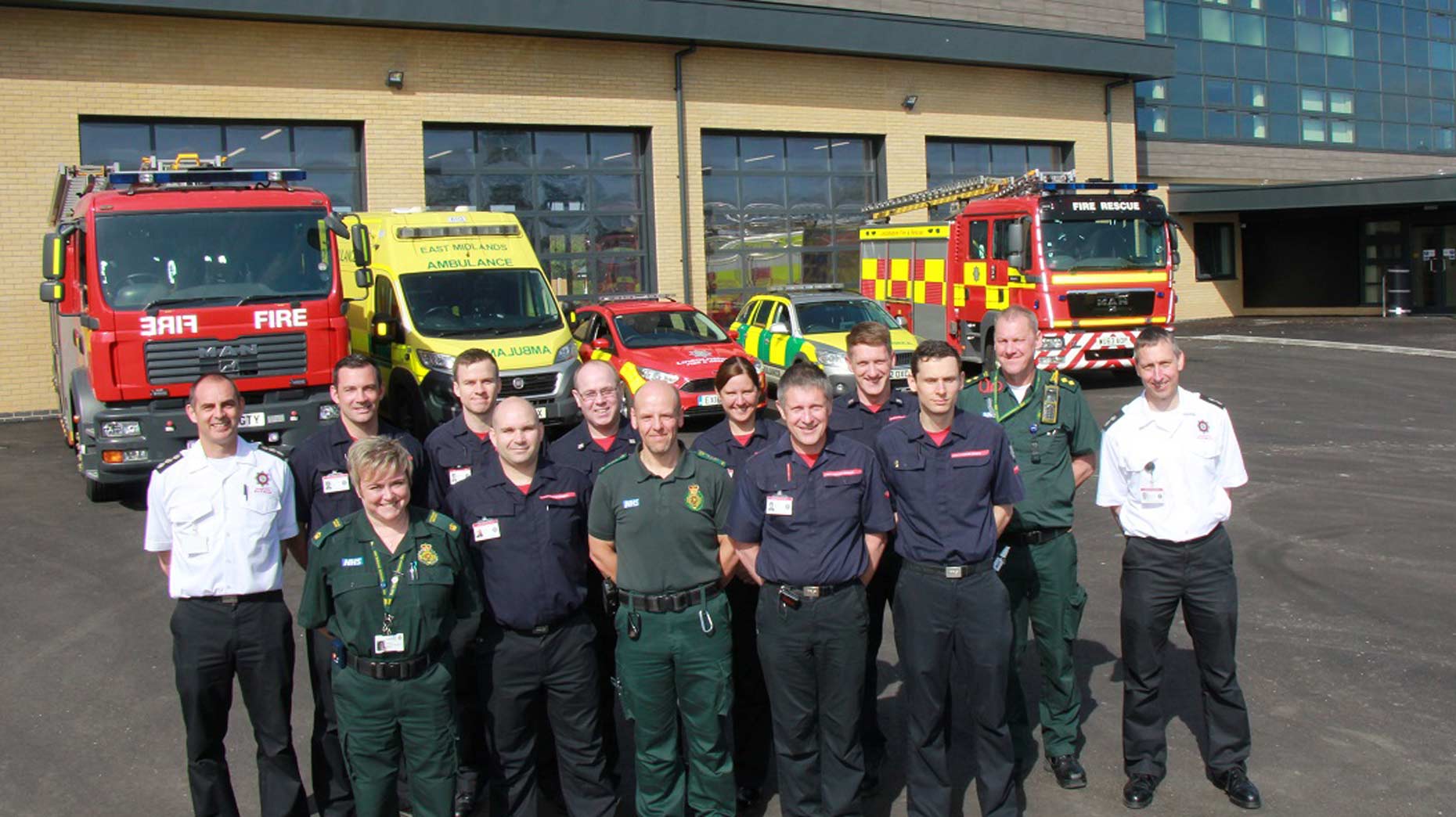 Fire and ambulance staff have moved into a new £6 million joint HQ in Sleaford.
The new station on Eastgate, will be home to around 38 East Midlands Ambulance Service (EMAS) ambulance clinicians, 24 fire staff and the county's Urban and Search Rescue (USAR) team.
Sleaford follows on from Louth to become the second site in Lincolnshire where two operational crews from different services are co-located under one roof.
The Red Cross will also be relocating one of its Emergency Response support teams and vehicles to Sleaford.
The site replaces the old ambulance and fire stations, plus the county council offices, on Sleaford riverside.
It is part of the county's Blue Light Collaboration programme set up between Lincolnshire County Council, Lincolnshire Police, Lincolnshire Fire and Rescue and EMAS.
Executive county councillor for emergency services Nick Worth said: "There are so many benefits to co-locating services in this way – saving money and building a better understanding of different ways of working.
"Wholetime and on-call firefighters can train and respond together with ambulance crews, in their community and beyond."
Lincolnshire division Ambulance Operations Manager at east Midlands Ambulance Service, Richard Hunter, said: "Sharing facilities with the fire service is a sensible move that will allow us to invest more in our patient services, and to give colleagues improved facilities for use when they start and end their shift. The added bonus is being able to train and work more closely with our fire colleagues."
Lincolnshire's Chief Fire Officer, Nick Borrill added: "The new site will be an excellent base for our USAR team as it's well positioned to enable quick access to the A17, helping crews to provide technical rescue specialist support right across the county."