May 15, 2018 6.22 pm
This story is over 65 months old
North Kesteven supports Viking Link project
Three out of four districts support it.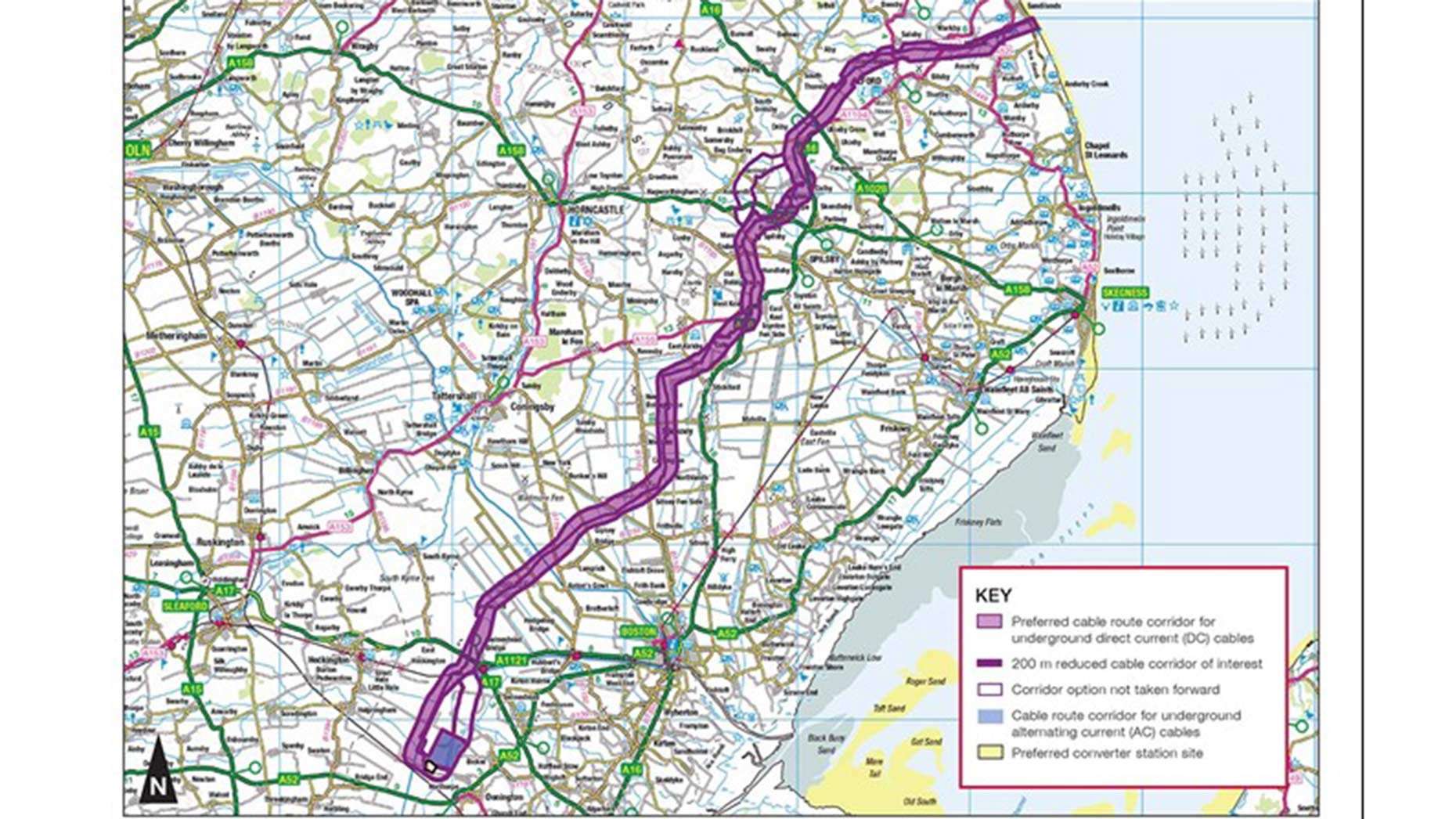 Councillors on North Kesteven District Council unanimously supported plans for an electricity network between Denmark and Lincolnshire.
Members of the authority's planning sub-committee voted in favour of an application for the Viking Link scheme.
The Viking Link is a proposed 473-mile long electricity interconnector between Bicker Fen near Boston and the substation Revsing in southern Jutland, Denmark.
Electricity would pass through cables under the North Sea, arriving on the Lincolnshire coast next to Sandilands Golf Club south of Sutton on Sea in East Lindsey.
Underground cables passing through the districts of East Lindsey, Boston, North Kesteven and South Holland would carry the electricity around 41 miles to a new converter station before it is connected to the existing National Grid substation.
Councils have been instructed by the government not to grant planning permission without specific authorisation. This allows the application to be referred to new Housing Secretary James Brokenshire for a final decision.
Three out of the four councils whose area the pipeline passes through have supported the project.
But East Lindsey District Council had reservations about the scheme raising concerns over the affect the Viking Link would have on the Lincolnshire Wolds.
Yet North Kesteven councillors said that the scheme was of national significance.
Councillor Ian Carrington, Heighington and Washingborough ward member, said that the link would benefit the area.
"This is a piece of national strategic infrastructure," he said. It allows for trade and improves our infrastructure.
"I appreciate that one of the four authorities have had reservations, but we do not have an area of outstanding beauty. I am happy to support it."
Meanwhile, Liz Wells, of the National Grid, told councillors that the project would supply energy for over one million homes.
Councillor Sally Tarry, Heckington Rural ward member, said the scheme is important for energy.
"The Viking Link is of significance and it will supply energy," she said.
"It is necessary to balance the concerns against the benefits that it will bring."
Concerns over the feasibility of the scheme have previously been raised by Danish renewable energy expert Brian Vad Mathiesen.
A final investment decision on the project had been delayed for Viking Link partners Energinet and National Grid to seek "further clarity" on planning consent in Lincolnshire.
This means a probable delay in the £1.6 billion project co-funded by the European Union.