May 23, 2018 12.49 pm
This story is over 47 months old
Protest over plans to sell Market Deeping land
Local resident say the area should be kept as a green space.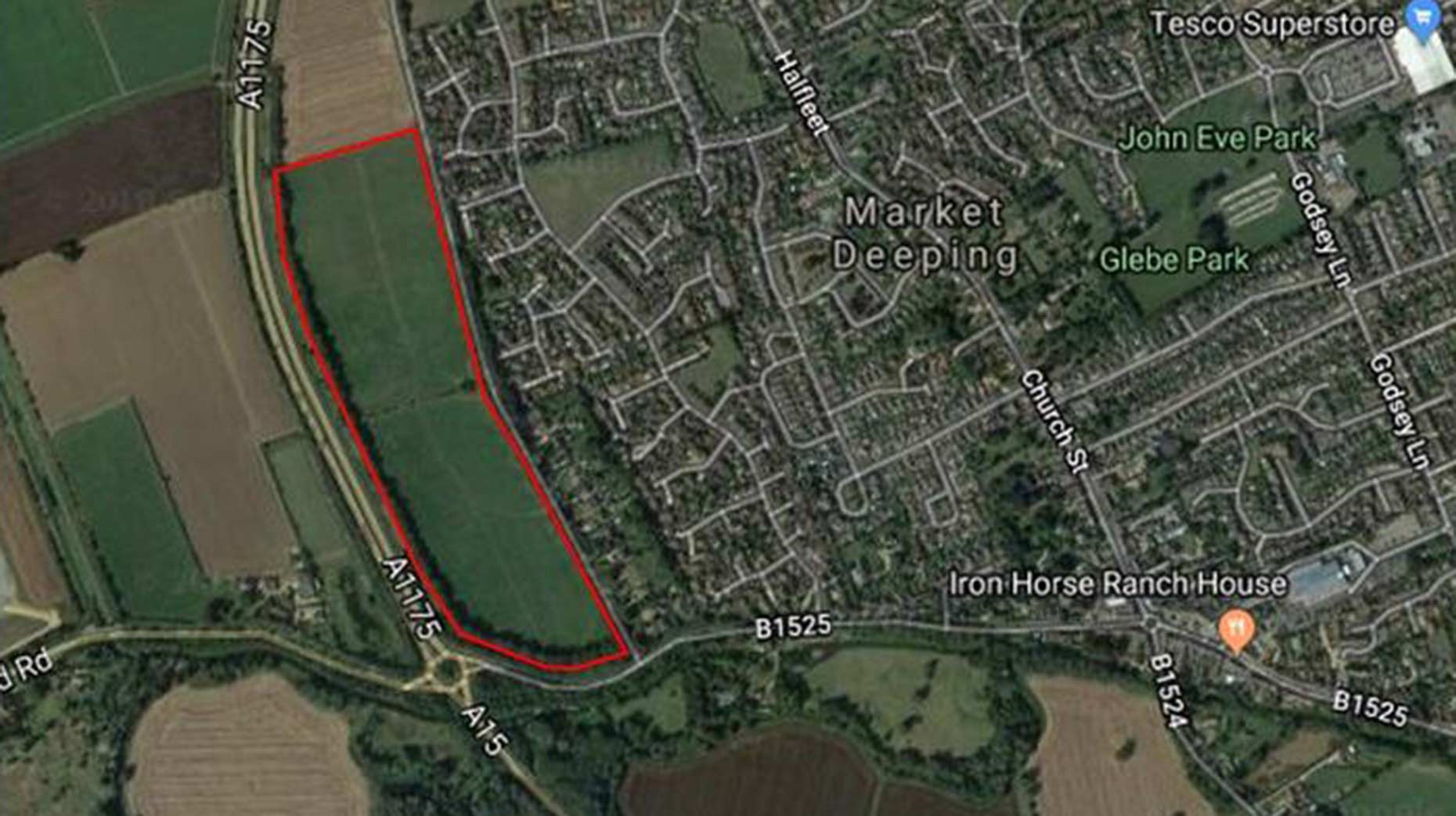 Hundreds turned out to a meeting in protest at Lincolnshire County Council's plans to sell its land in Market Deeping known as Mill Field for housing.
The council said 11 hectare site off Millfield Road was included in major proposals for new homes in the South Kesteven Consultative Draft Local Plan, 2017.
Council bosses are now considering the sale of the land, currently rented to local agriculture farmers, to housing developers and local people were invited to a drop-in event at The Deepings School to have their say.
Over 170 residents attended the meeting, most of whom were supporters of the Friends of Mill Field campaign group which seeks to protect the land.
A large group of residents told Lincolnshire Reporter they were concerned as Mill Field is one of the "last remaining natural accessible green spaces in the town", and argued the land is used by people for recreational purposes.
But the council says its main use is agricultural, besides a public footpath.
campaigners also added the land is the subject of an ongoing legal process instigated by local campaigners wish to see the area formally designated as a village green.
The county council, they say, is opposing the village green application.
Independent councillor Ashley Baxter who represents Market and West Deeping ward at South Kesteven District Council said: "This is another phoney consultation by the county council officers who plan to deliver yet another hammer blow to the community of Deepings.
"The so-called listening event was announced at very short notice. It was not publicised in any of the local press and the sparse information which was circulated was factually inaccurate.
"Nevertheless, I am pleased with the high turnout which is down to the efforts of concerned local residents and the Friends of Mill Field campaigners."
Almost a dozen planning professionals were on hand to answer questions at the drop-in event, including representatives of property companies Savills and Keir.
Councillor Martin Hill, Leader of Lincolnshire County Council, attended the event with his colleague Councillor Eddy Poll to hear residents' comments first-hand.
The consultation will also available online via the county council website and residents have been encouraged to express their views.
Council Leader, Councillor Martin Hill, said on announcing the plans: "This event is about listening to what local people feel Market Deeping needs. They may think that there is a lack of a particular type of housing, or that there could be better local leisure facilities.
"It's important that people give their input as we look at the future use of this land and how it can best provide what the community needs.
"The county council owns parcels of land in various places in the county which were previously used by us or rented out, but where we no longer require them, it makes sense to release some of our funds and see them used for what the county really needs."