May 10, 2018 3.30 pm
This story is over 43 months old
Second Lincoln trail wing damaged
"Please stop"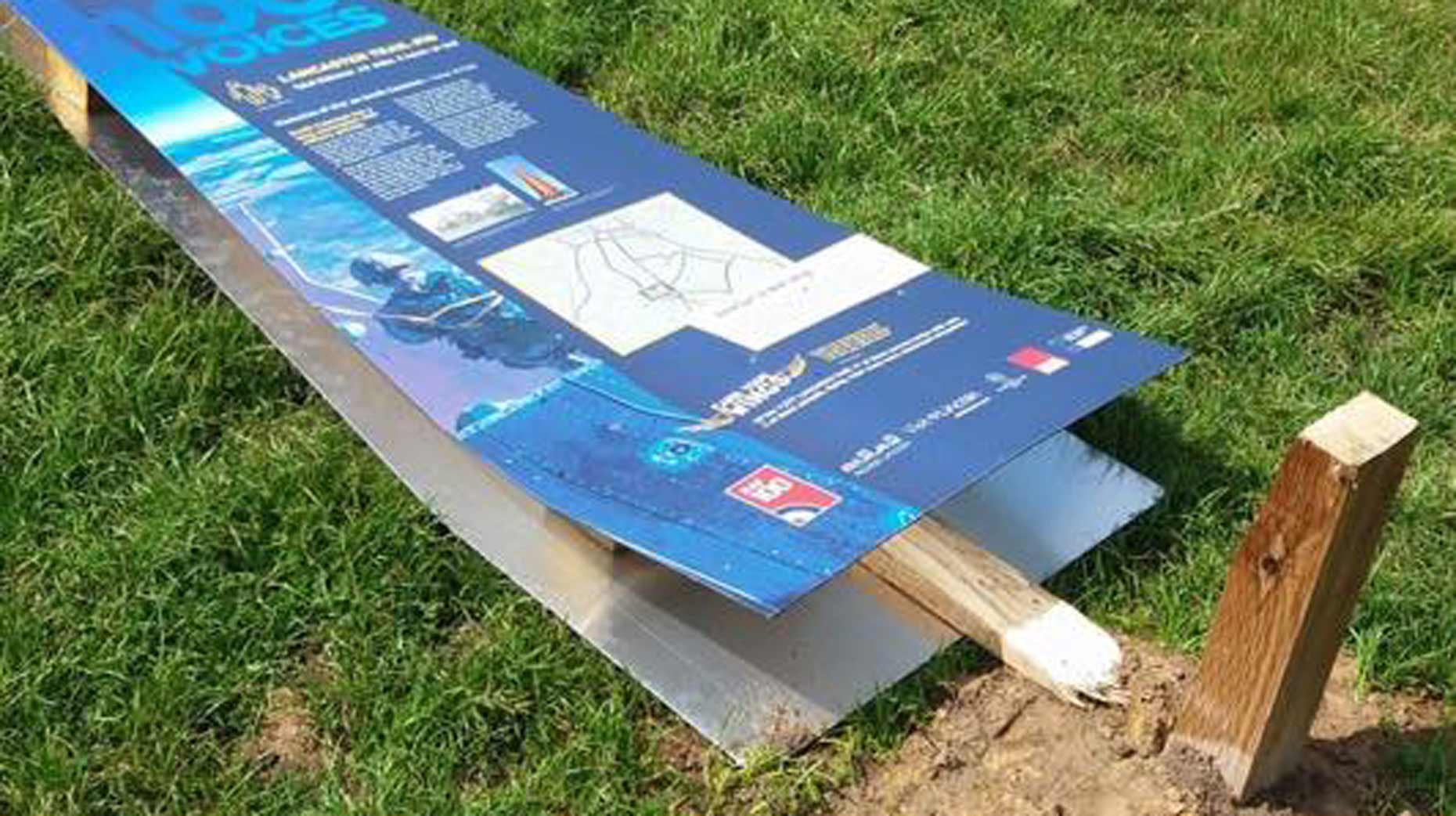 An RAF anniversary trail wing on the South Common in Lincoln has been damaged just a week after another was vandalised in the city.
Karen Foster took a photo of the damaged wing at around 1.45pm on Thursday, May 10, which she then posted in the Facebook group 'You're probably from Lincoln if…".
The wing appeared to have been deliberately taken off its wooden post.
A member of staff at trail organisers Lincoln BIG also spotted the damaged wing and the organisation confirmed to The Lincolnite that this latest incident is not being treated as a criminal matter.
Chief Executive of Lincoln BIG Matt Corrigan said: "We are disappointed that another wing has been damaged.
"We don't know why or how this happened. We hope to have the wing repaired or replaced in the next few days."
As previously reported, police charged 18-year-old Levi Petitt over the theft of a wing on the West Common, which had been ripped out on Wednesday, May 2, only a day after it was installed.
That wing was found undamaged a few yards away and Lincoln BIG reinstalled it later the same week.
Levi Petitt is due in court in June after police charged him with the theft of a wooden sign, as well as driving over the legal alcohol limit on a motorcycle on Mitchell Drive in Lincoln where he lives.