June 29, 2018 2.34 pm
This story is over 64 months old
"It's disgusting": Horncastle residents condemn racist graffiti
Police treating incident as a hate crime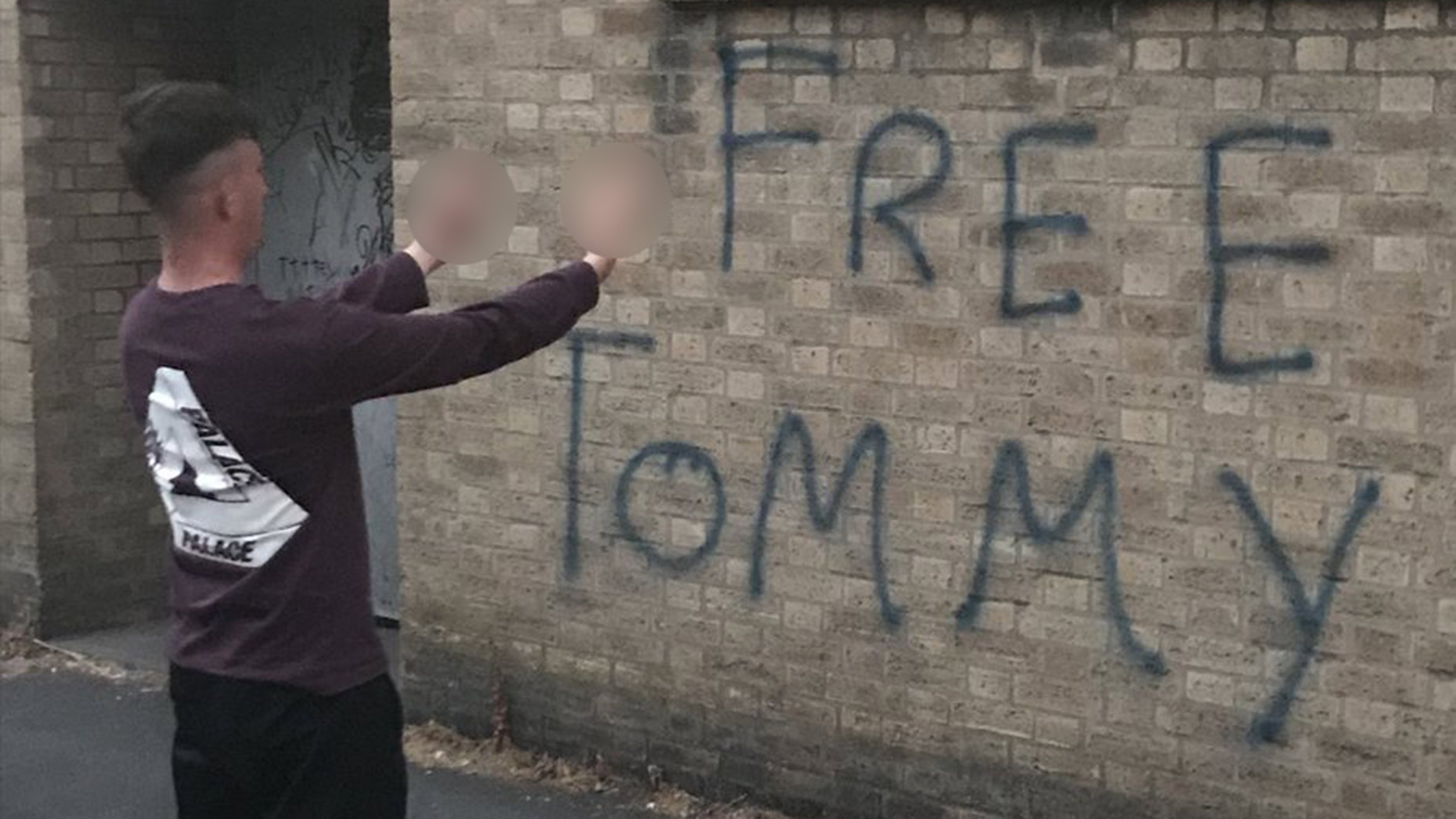 Residents in Horncastle have voiced their disgust after racist graffiti is painted "all over" the town.
The graffiti appeared overnight in the centre of Horncastle, with phrases like "Free Tommy", "Keep Briton White" and "BMP" being plastered on the walls of a number of buildings in the centre of town.
In a statement from June 29, the Mayor of Horncastle Councillor Brian Burbidge said: "I deplore the actions of the people who did it.
"Horncastle is a fantastic town in which to visit, work and live and to my knowledge graffiti like this has never happened before.
"I took the opportunity yesterday morning to visit two of the locations attacked to reassure the occupiers that we will do all we can to prevent this vandalism.
"Our estates team has removed some of the graffiti, and we are working with the owners of the businesses targeted to ensure that it is removed as soon as possible.
"I understand that members of the public offered assistance to remove the graffiti, for which I would offer my most grateful thanks."
Lincolnshire Police have increased the number of patrols in the area, and say they are determined to find out who the culprits are.
A spokesperson for Lincolnshire Police said: "We have been conducting house to house enquiries and assessing CCTV.
"We are determined to find out who did this and we are urging the community to help by giving us any information that could relate to this mindless damage."
They added that they are treating the incident as a hate crime.
In the Horncastle Community Page, residents condemned the actions of the culprit.
"I'm totally against that all over our town walls," wrote Andrew Hothnogg Martin, "[the] rats need catching and made to clean that off and forced to do some community work for the town."
Aisha Rose added: "Uneducated and ignorant, that's what they are! If you actually took the time to learn about other people's culture this wouldn't be a problem."
But, Gail Hinkins wrote to say that the graffiti shouldn't define the town: "It's such a small group of people. We shouldn't let them define the town in general. The few [are] spoiling things for the many. Let's hope they soon get their comeuppance."
Lincolnshire Police are urging anyone with information to contact them on 101, quoting incident number 80 of June 28.