Landlords fined for garden rubbish dump
The pair were found guilty in their absence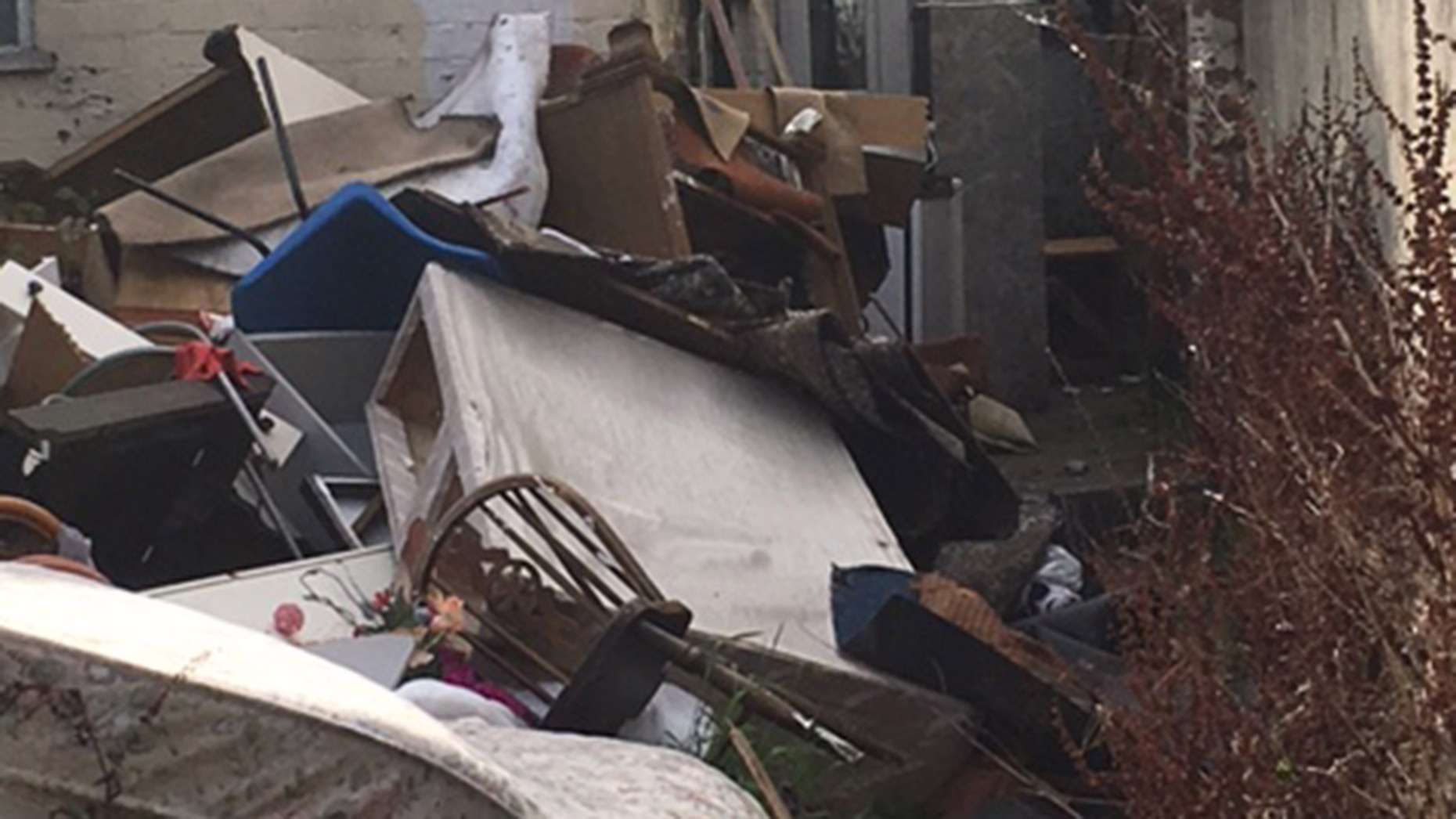 Broken bed frames, old mattresses and a sofa were some of the items dumped by landlords in the back garden of a property on Grimsby Road, Cleethorpes.
Two landlords, Bhupendra Patel, 51, and Rita Patel, 44, were handed fines and costs of £2,101 at Grimsby Magistrate's Court after ignoring warnings to clean up the garden area.
"How would you feel living next to that dump?" asked Councillor David Bolton, of North East Lincolnshire Council.
He said: "It's really not fair on neighbours and the wider community when properties are left in such a state.
"More serious problems arise when derelict-looking properties become a magnet for fly-tipping, squatting and arson."
Councillor Stephen Beasant, North East Lincolnshire Council, added: "It's absolutely unacceptable for a landlord or any resident to leave their property looking like a tip.
"At a time when public money is being squeezed, this irresponsible behaviour adds a huge financial burden on councils who pay for the cost of the clean up."
A team from North East Lincolnshire Council visited the property after receiving a complaint in August, last year.
Officers asked the Patels to tidy the garden, but when they returned more rubbish had been dumped.
The pair were given a legal notice on 8 September to remove the rubbish within 28 days, but the rubbish was still there a month later.
Both defendants failed to attend court on May 11 and again on June 1. They were found guilty in their absence on the second hearing.