Locals bring colour to Sincil Bank
The mural was created after the area was described as 'run down' and 'colourless'.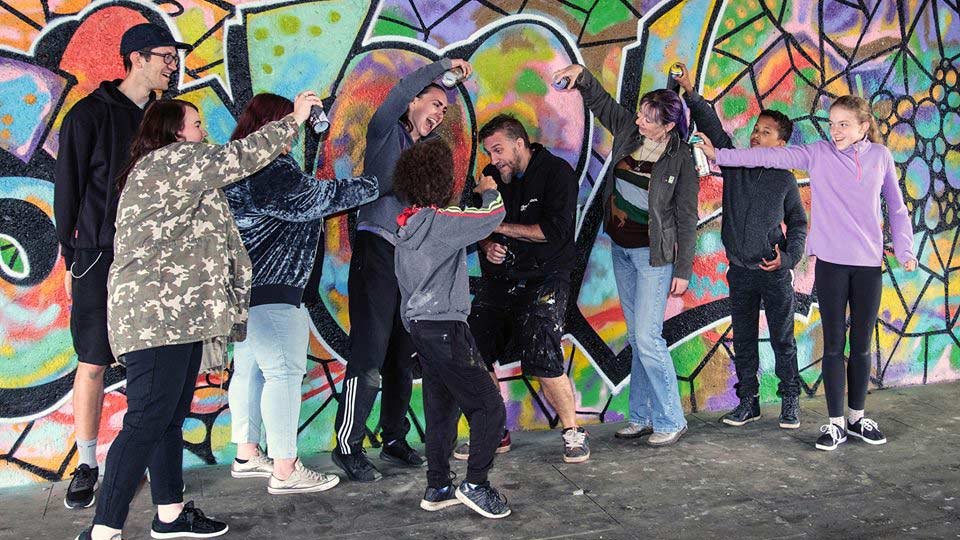 Lincoln residents old and young came together this weekend to brighten up a previously 'colourless' part of the city.
The Sincil Bank Community group created the graffiti-inspired mural under Pelham Bridge after community organisers from across the East Midlands said the Sincil Bank area felt 'run down' and 'colourless'.
Lincoln has had a long and difficult history with graffiti incidents and taggers, particularly in the south of the city, and the project sees that negative outlet turned into something positive.
The work was completed with the help of James Mayle from iMAGESKOOL, a company which runs mural and graffiti workshops and classes for young people.
"This is only the beginning." said volunteer Nick Rawsthorne, "Many volunteers, local authorities and organisations are busy raising the funds or organising events to put Sincil Bank on the map again.
"Sincil Bank is part of this great city and its residents are getting together to show they care for and love Lincoln."