Police condemn culprits of vandalised memorial
"Completely unnecessary destruction"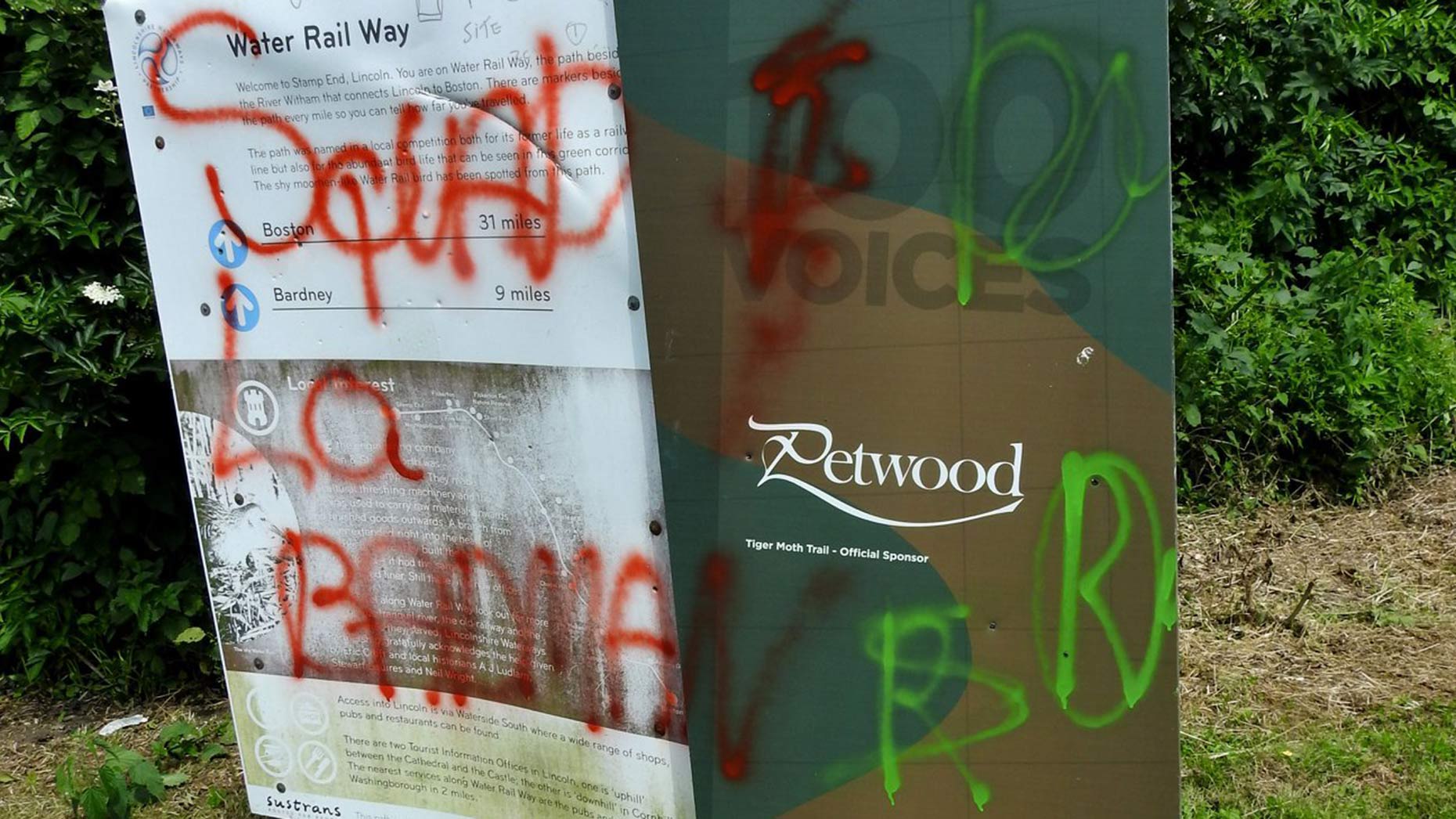 A local PCSO has spoken out against the culprits who vandalised the Stamp End RAF 100 Voices memorial wing with graffiti.
Her words come as Lincolnshire Police are appealing for information about who is behind the "completely unnecessary destruction."
Kat Bannister, Police Community Support Officer (PCSO), condemned the vandals.
She said: "It is really sad that someone would choose to do this. It is completely unnecessary destruction in an area that we, and the majority of the community are really proud of.
"It is such a shame that it is spoilt by this minority."
Lincolnshire Police are urging anyone who has information about those responsible to call 101 or contact the Abbey Team.
Previously the memorial wing on the West Common was vandalised and a man has been charged.
Then the wing was damaged again by what it's believed to be a horse in the same way the South Common wing was damaged a couple of weeks after.