June 8, 2018 11.37 am
This story is over 65 months old
Recycling company apologises for serious fire
The company has made a series of changes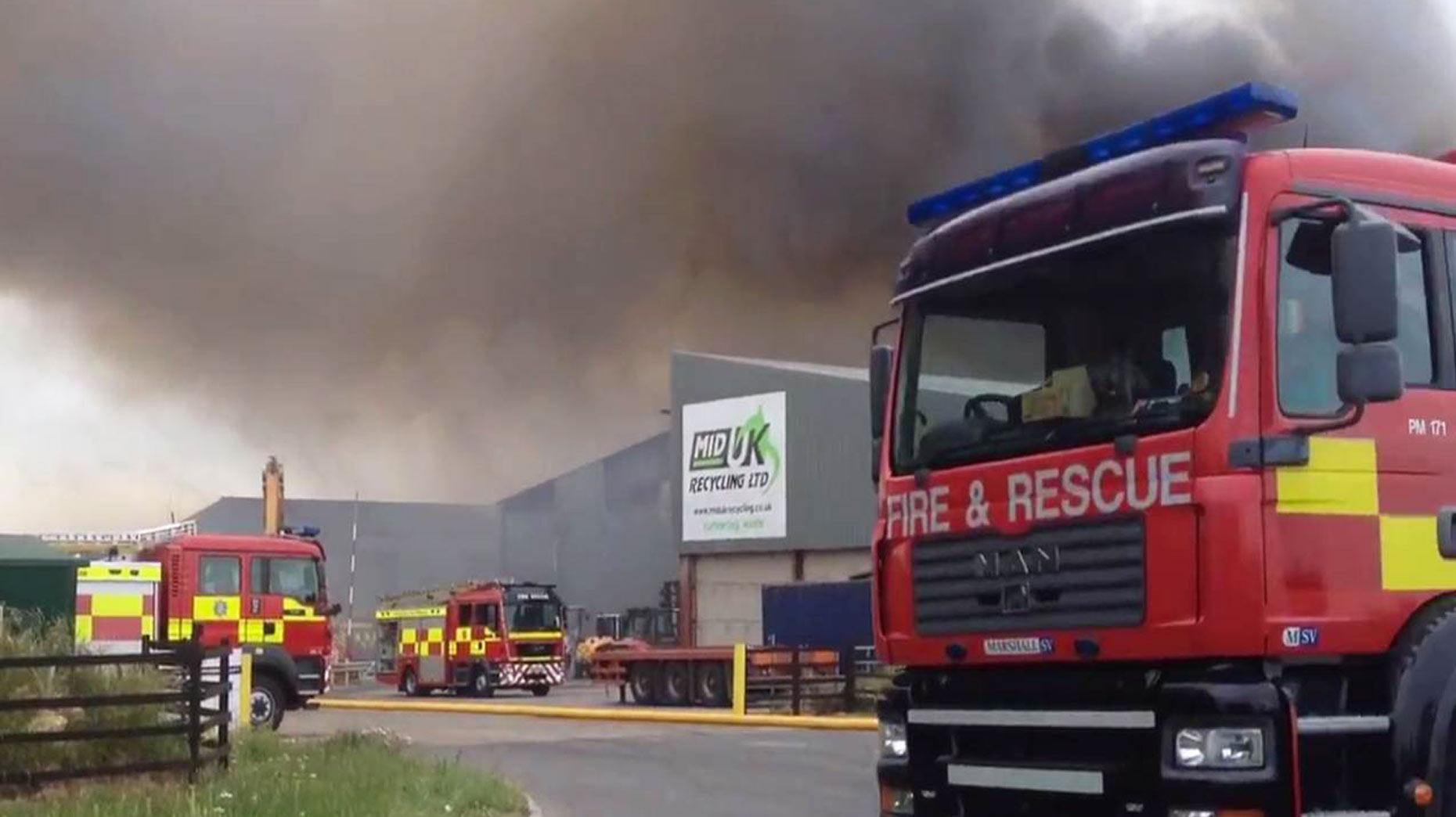 A Lincolnshire-based recycling company has taken action to improve its site safety and facilities after receiving a £100,000 fine for a serious fire at its premises.
As previously reported, Mid UK Recycling Ltd pleaded guilty to keeping controlled waste on land at Ermine Street, Barkston Heath, in a manner likely to cause pollution to the environment or harm to human health on or before July 7 2015.
The company has a contract to recycle waste collections on behalf of Lincolnshire County Council and a number of other local authorities.
Mid UK Recycling Ltd also admitted failing to comply with a planning enforcement notice relating to storage of material at the site, as well as being ordered to pay prosecution costs of £50,000.
The firm has already agreed to pay over £200,000 compensation to Lincolnshire Fire and Rescue for the cost of dealing with the blaze in July 2015.
Mid UK Recycling's Managing Director Chris Mountain said: "We are extremely sorry this fire occurred and while there were mitigating circumstances at the time, including the cancellation of several shipments of RDF which increased our stock on site, we do understand there were actions that could have been taken which may have prevented the fire occurring.
"We are a company which strives to operate in a safe and professional manner at all times and it is therefore even more devastating to us that an incident like this occurred."
He added: "We work hard to comply to all regulations. At the time of the fire we, like many other companies in the waste and recycling sector, were working with the EA towards meeting new fire prevention regulations which had been introduced a few months earlier. Since the fire we have made many changes at the site which has enabled us to gain a bespoke fire prevention plan from the EA."
The long list of actions taken by the company to reduce the risk of future fires occurring included investing in sprinkler systems at the Barkston Heath site and installing a 55,000 litre water tank.
Fire suppression systems will be installed on all mobile plants and the company will invest in a new fire alarm system, which lets the Emergency Response Team know if a fire breaks out.
Implementing a strict regime of deep cleaning in all waste processing units and dedicated offsite training in live fire fighting with Lincolnshire Fire and Rescue are among the other actions being taken.