June 19, 2018 12.53 pm
This story is over 64 months old
Trader's emotional farewell to Lincoln market
"Goodbye Lincoln and thank you."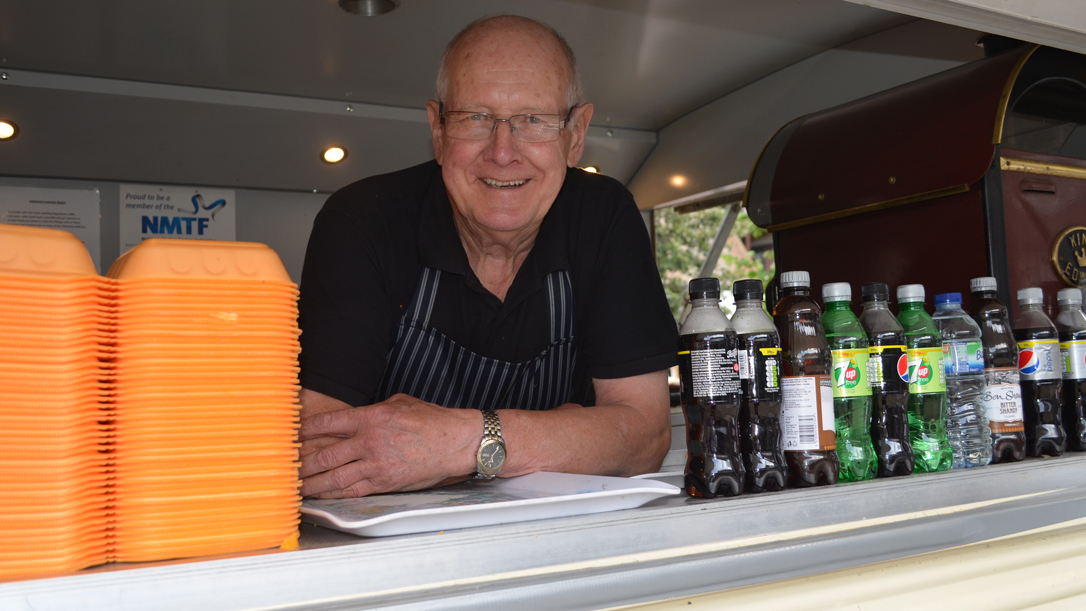 Lunchtime jacket potato man David Housley is a well known personality on Lincoln's marketplace, but after 43 years in business he's hanging up his apron for good.
The 74-year-old has been forced to retire due to ill health and has written a heartfelt goodbye to his friends and customers who will miss him when he closes his City Square wagon on June 30.
"I will never forget my first day on Lincoln market," wrote Dave. "It was a very wet Saturday but I have never seen so many people.
"Sincil Street was shoulder to shoulder and all the stalls were so busy.
"In those days I sold cheese, over 100 sorts, and all I had for a stall was wooden planks and trestles.
"I put so much cheese on those planks that everything collapsed. Not a good start!
"Things improved after that and I made myself at home. I was a happy chappie.
"The hours were long but it did not seem to matter. I made friends with a lovely man, John Smith, who had a fish stall on the market and a shop down Portland Street.
"Sadly, he is no longer with us. The highlight of our day after we had finished was going for a much deserved pint in the Cornhill Vaults.
"The business continued for a long time, although there have been many changes.
"I later stopped selling cheese and moved onto jacket potatoes and Lincolnshire sausage made by Fosters of Lincoln.
"Unfortunately I now have to retire due to health reasons. My heart had developed a mind of its own and does what it feels like.
"I will miss all my customers, some of which have become very good friends, and everyone else.
"Life is about people and I have been truly blessed.
"Goodbye Lincoln and thank you."