Two £225k play areas open in North Lincolnshire
The play area's features depict different things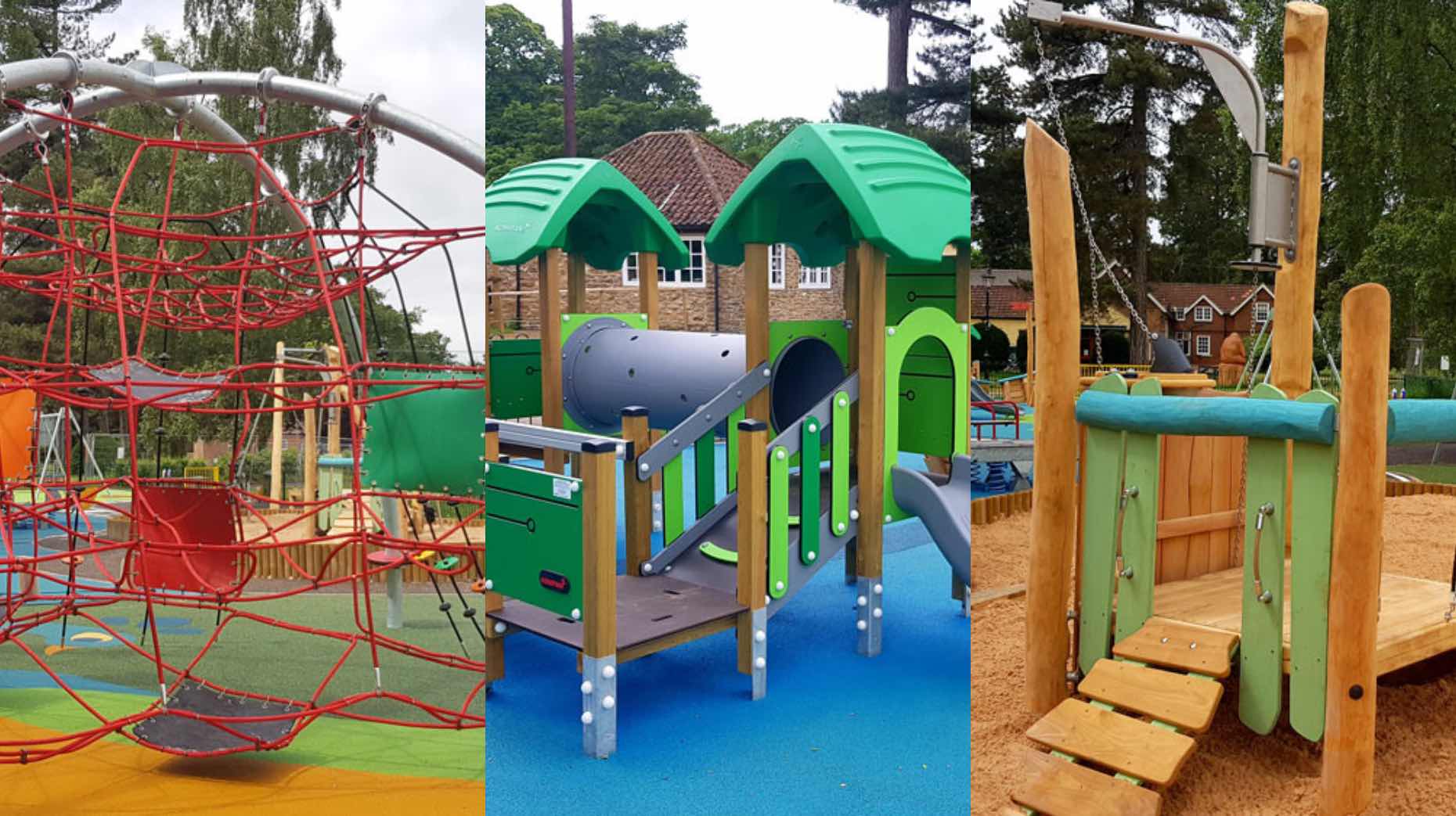 Two play areas at Normanby Hall Country Park have been transformed with an investment of £225,000 from North Lincolnshire Council.
Local school children from Burton Primary School attended the official opening on Friday, June 15.
Kompan carried out the work on the new play area and several of the features depict things that can be found at Normanby Hall Country Park, which include:
Bespoke mega deck tower with upper deck, lime green and blue steel slides that represent Normanby Hall
The fourth tower play unit with two bridges, plastic slide and wood posts represents Horkstow Bridge
Performer Dome in the playground represents the three bay stripper steel sculpture in Normanby Grounds
The miniature railway is represented by the red train in the playground
The duck pond is represented by the blue surface area
The Victorian gardens are represented by the green surface area
There's a peacock on the surface area inspired by the Normanby peacocks
Admission onto the park is charged per person at £7 for adults, £6 for 60+ and £4 for children five to 16. Children under fives go free.
Councillor Rob Waltham said: "The two new play areas are a great addition to the Park and will provide hours of fun, imaginative play for children.
"This forms part of our plan to continue to improve the facilities at Normanby Hall Country Park
"The region's first Go Ape tree-top adventure opened in the Park in March and we have since appointed a new caterer who is keen to offer visitors more exclusive dining experiences in the Hall and Park."