June 14, 2018 2.18 pm
This story is over 42 months old
Work begins on new Lincoln village homes
Work is expected to be completed by summer 2019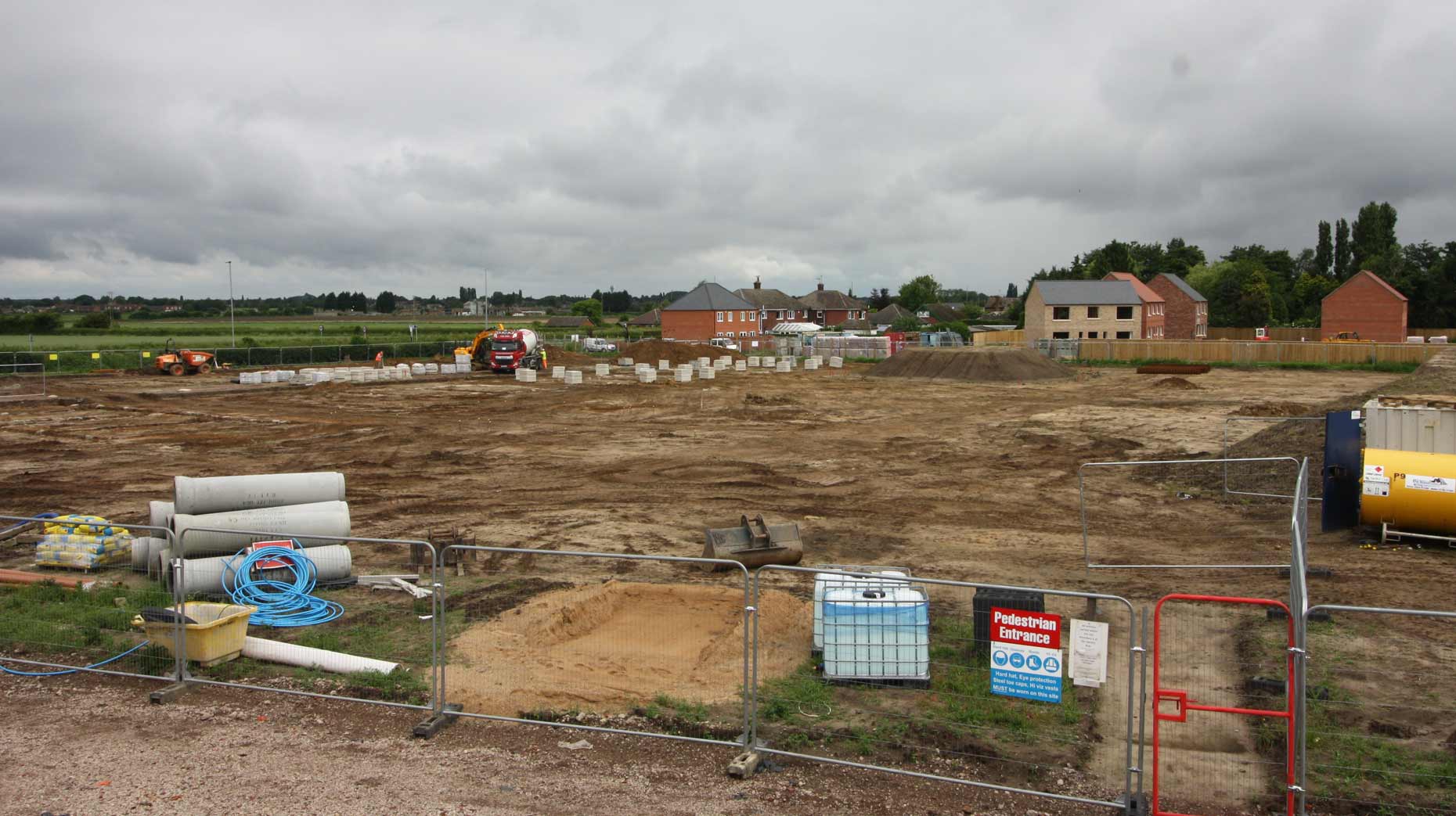 Lindum Construction has started work to build 51 new affordable homes on the outskirts of Lincoln.
As previously reported, North Kesteven District Council approved plans for the homes in Waddington in March, which will be constructed on site at the junction of Brant Road and Station Road.
The development includes 14 two-bed houses and 16 three-bed houses, which will be for sale on a shared ownership basis.
There will also be 13 two-bed, four three-bed and four one-bed affordable rental properties, along with 98 car parking spaces.
The development will have two new entrances to the site – one from Brant Road and the other from Station Road.
Lindum Plant has removed top soil and construction teams are in the process of laying foundations for the homes.
The work is expected to be completed by the summer of 2019.
Managing Director at Lindum Construction Simon Gregory said: "It is great to be working again with the Longhurst Group team to deliver a mix of good quality, sustainable and affordable homes in Lincolnshire.
"It was our Lindum Joint Ventures team which facilitated the site purchase and managed the initial stages of the project."
Lindum is building the properties for social housing provider L & H, which is part of Longhurst Group.
Executive Director of Portfolio Investment at Longhurst Group, Ian Jackson, said: "We're delighted to have started work at Station Road.
"This development will bring a variety of high-quality, affordable homes to an area that desperately needs them.
"It is one of a number of developments that we are currently working on with Lindum Construction and another example of how we can achieve great things by working in close partnership with other developers and the local authority."