June 6, 2018 2.27 pm
This story is over 65 months old
Work to begin on Lincoln railway student blocks
The development should be finished next year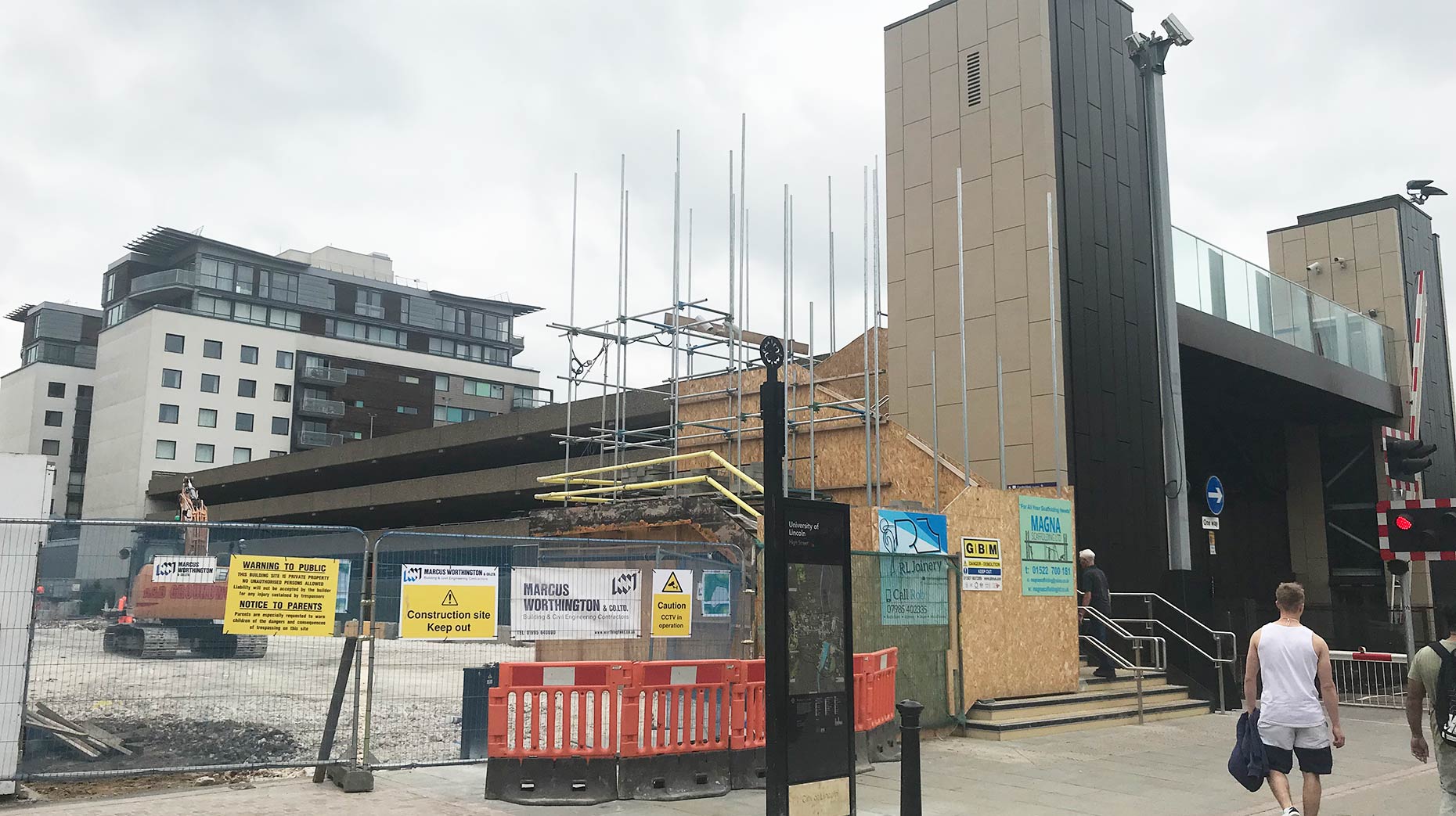 Building work can begin on 301-room student accommodation blocks off Lincoln High Street after the project was sold to developers.
The multi-storey buildings will be constructed next the the railway line and will create a pedestrianised link between the High Street and Brayford Pool.
EBW Developments will take on the project at part of a joint venture between Bloc Ltd and Marcus Worthington Properties Ltd.
It's expected that building work will be completed by autumn 2019.
City of Lincoln Council planners previously gave planning permission for the project back in 2016 when it was submitted by Network Rail. 
LGIM Real Assets (Legal & General) has now agreed to fund the development, which has been pre-let to the University of Lincoln.
The acquisition was made on behalf of Legal & General's LPI (Limited Price Inflation) Income Property Fund for a total consideration of £25.6 million.
Let to the University of Lincoln for 21 years, the accommodation will consist of 301-ensuite student rooms arranged across two modern blocks and will be located at 179 High Street.
Derek Gilby, Senior Fund Manager of the LPI Income Property Fund, said: "The quality of accommodation and its central location to campus can represent a large factor for students when deciding where they want to go to university.
"We believe that quality facilities help to provide a quality education. This is an excellent buy for the fund, offering a secure long term income stream from an investment grade university as well as satisfying our objective of continuing to secure public sector tenants for the fund."