June 14, 2018 10.46 am
This story is over 65 months old
World Cup: Around the globe in Lincoln
Lincoln City captain Luke Waterfall is backing France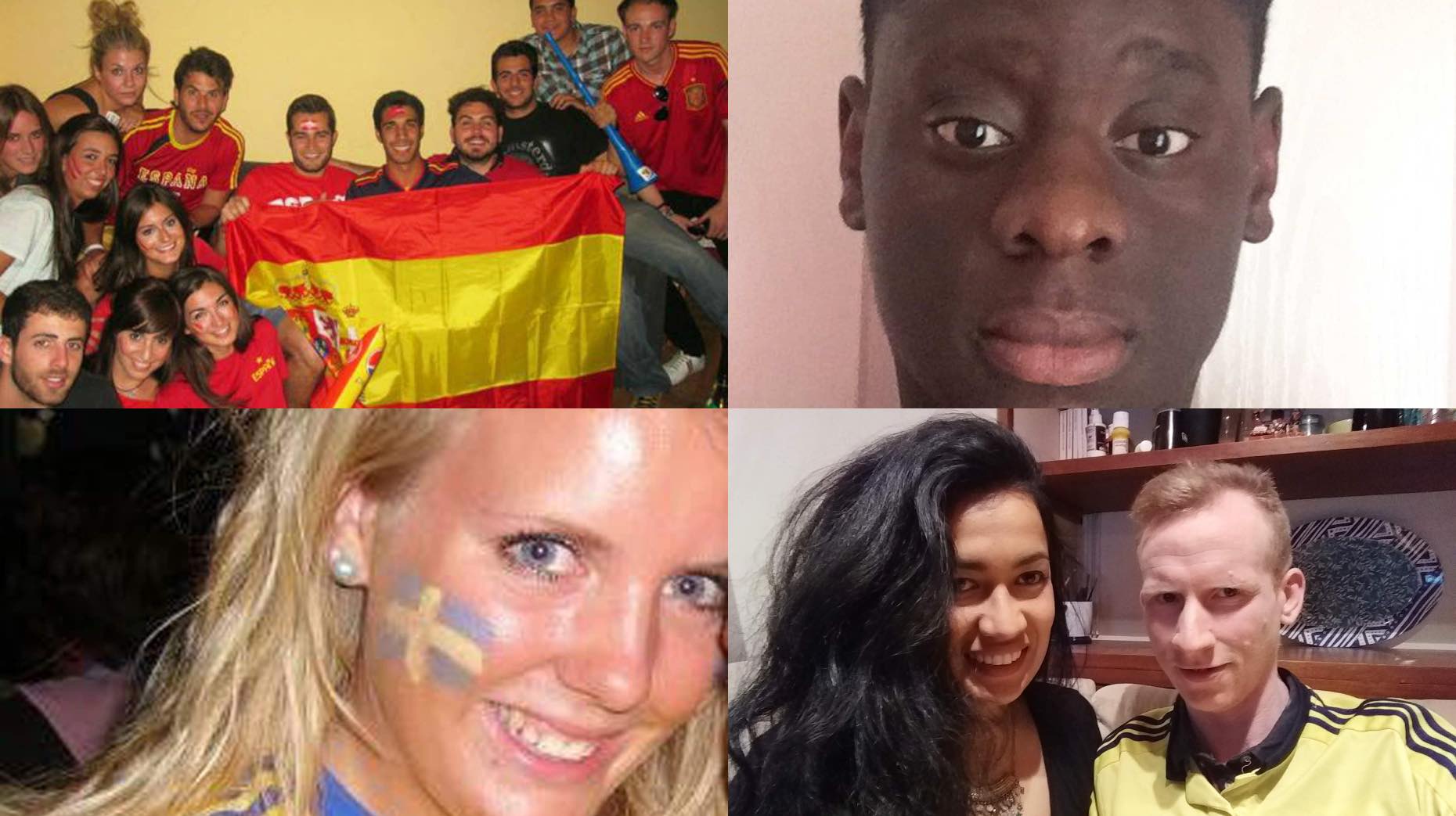 They say football can bring people together…. well people in Lincoln from around the globe are getting ready for the Fifa World Cup which kicks-off on Thursday in Russia.
The World Cup begins with hosts Russia taking on Saudi Arabia in Group A on the evening of Thursday, June 14 (4pm, UK time), while Egypt take on Uruguay on Friday.
With a diverse range of cultures in Lincoln, people will be supporting various different countries at the World Cup and The Lincolnite spoke to some of the fans.
ASLO READ: Where you can watch the World Cup in Lincoln
Spain 'in the final'
Group B sees former winners Spain up against European champions Portugal, Morocco and Iran.
Spain only appointed new head coach Fernando Hierro on Wednesday, but Lincoln based Spaniard Lucas Ceconi is confident his nation can reach the World Cup final.
Lucas said: "The World Cup is really important to Spain as football is one of the most important games in Spain. We really love football.
"If you are Spanish and you live in Lincoln during the World Cup it means that you are going to call your friends on a match day to go to the pub, have some beers and watch the match.
"Spain have really good players and I think they will be in the final. The final could be Argentina against Spain."
Lincoln City's new signing Portuguese player Bruno Andrade will be keeping a keen eye on his nation.
Nigeria's national sport
Layi Ogunyemi said: "For Nigeria, the World Cup means a lot as football is the country's national sport. Since Nigerians are passionate about the sport, the people are very excited on how their team will perform under the new manager due to the success of their World Cup qualifying campaign.
"If Nigeria manager Gernot Rohr creates a system of a solid defence and utilises Nigeria's strength which is the attack, I believe we can get out of the group stage."
Nigeria will face Argentina, Iceland and Croatia in Group D.
Getting patriotic
Christine Woodcock said: "I don't have the greatest knowledge of football, but I always follow Sweden in international competitions, like the World Cup.
"I get patriotic and want them to do well, even if we don't always reach that far. Leading up to the World Cup in the qualifying stages Sweden did really good and eliminated some good teams along the way.
"I have quite high hopes for a good World Cup, but am not sure how far we will reach."
Sweden take on Germany, Mexico and South Korea in Group F.
Imps captain fancies France
Lincoln City captain Luke Waterfall will be hoping England has a successful World Cup, but is tipping France for glory.
He told the club's official website that he fancies Brazil to win the tournament, but on the basis of South American sides' World Cup records in Europe he would probably edge more towards France
England will kick-off their Group G campaign against Tunisia on Monday, June 18, with matches against Panama and Belgium to follow.
Optimistic Colombians
Lincoln-born Dan Jones currently lives in Colombia and is excited about the country's chances.
He said: "Colombia is hugely excited for the world cup. The squad has limitations, but also a handful of really class players including James, Cuadrado, Sánchez and a rejuvenated Falcao.
"Ospina has made a number of high profile mistakes of late, but Colombians are optimistic of repeating the run to the quarter final like last time out.
"I'm not quite so sure but with the potential of a last 16 match against England, Colombia will fancy its chances."
Colombia, Poland, Senegal and Japan will face off against each other in Group H.