July 24, 2018 4.00 pm
This story is over 63 months old
Call for clean-up of £750k bridge 'covered in green mould'
Councillors are worried about the impression the grime gives off.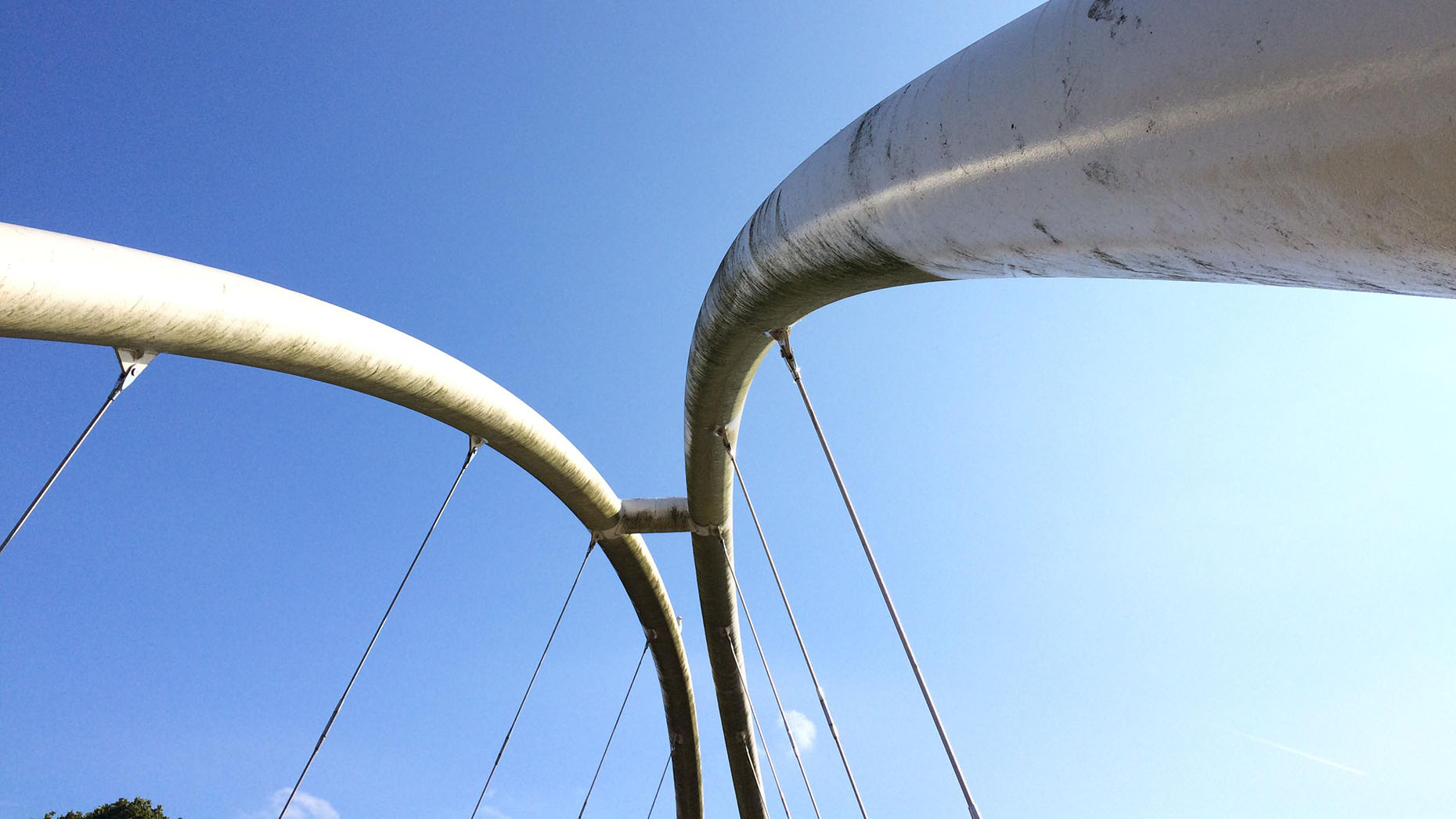 The councillor in charge of Boston's Town Centre has expressed frustration over the state of a relatively new £750,000 bridge as he outlined his vision for the town.
Portfolio holder for Boston Town Centre Councillor Nigel Welton said the council was trying to make improvements within its control, but said a number of issues were the responsibility of external partners.
He expressed frustration over grime which has built up on St Botolph's Bridge, which was opened in 2015.
"It's dirty, it looks horrible," he said. "It's covered in green mould!"
"That's the gateway from the coach station and the car park that side into town.
"Once you get on the bridge  you don't notice it but from a distance it just looks dirty and it's a brand new bridge."
He said he had notified Lincolnshire County Council.
Richard Waters, principal engineer – structures for LCC, said the authority was aware of the algae and was aiming for it to be cleaned 'over the summer'.
He said: "Unfortunately, this isn't as straightforward as it may sound, and we are having to source specialist equipment that will allow us to reach the extremities of the bridge with a pressure washer."
Councillor Welton said he also wanted to see a 'sustainable, long-term' plan for Boston.
He said recommendations, from last Tuesday's committee meeting looking at an overhaul of the market place were 'just the tip of the iceberg'
"There's more to be done," he said.
"We have got a very good market, one of the best in the East Midlands and how do we make that better?"
Mr Welton said his vision for the town was inspired by a couple of ladies visiting the town from whom he had heard 'exclamations of awe'.
He said his priorities for the town were cleanliness, security and safety and pointed to a 'huge roster' of initiatives 'over the past few months'.
They included new council operatives who were carrying out odd-jobs around the town, the installation of new bins and benches and a general clean-up.
Mr Welton said it was not only down to the borough council though and praised the work of volunteers such as the In Bloom committee.