July 17, 2018 11.30 am
This story is over 41 months old
Charity box stolen in salon smash and grab
A rock was thrown through a Clasketgate salon window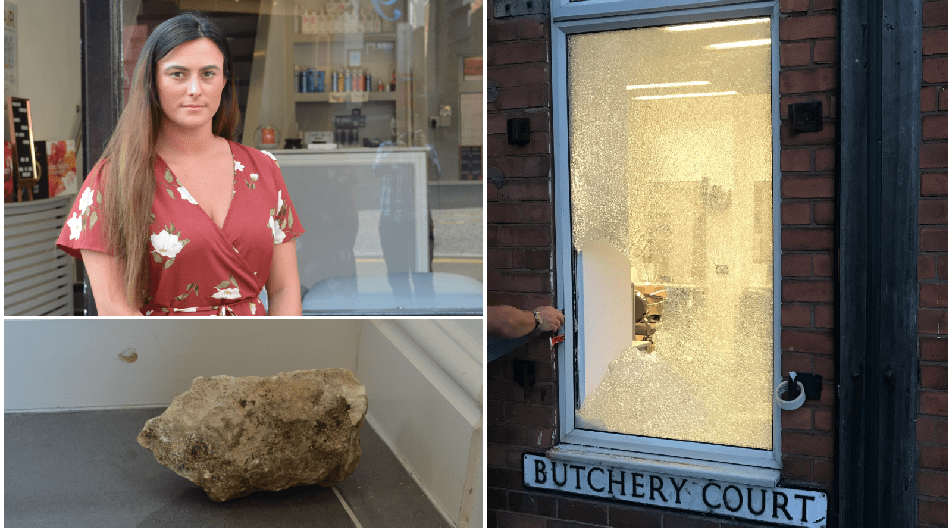 A Make A Wish charity box has been stolen from a Lincoln salon in an early morning smash and grab.
At around 4am on Tuesday, July 17, a rock was thrown through the side window of Root One on Clasketgate and a 'Snack Aid' charity box supporting Make A Wish was stolen.
The box had been sitting on the windowsill and was believed thankfully to have contained less than £20 at the time.
It's the second time the salon has had its windows damaged by vandals.
In October, shortly after opening, a drunken man put his fist through the front window costing the new business over £700.
Stephanie West, owner of Root One, said: "I'm 23 and just trying to run a business.
"First I thought the vandalism was malicious, but after seeing the charity box stolen I'm not so sure.
"They only took £20 and a box of flapjacks but things like this still hurt us a lot.
"The last window cost £700 to replace and I'm only getting that money back £10 a week.
"This window is smaller but it will still be over £100 to fix."
Witnesses say they saw a man in a white shirt leaning through the window and running away shortly after the incident.
A spokesperson for Lincolnshire Police said: "At around 3.50am today (July 17) an offender threw a rock at the window of a business on Clasketgate, Lincoln.
"A tray of sweets was taken."
"Anyone with information should call Lincolnshire Police on 101, quoting Incident 38 of July 17."