Council defends £500k roads surveys
'It's about building up justifications'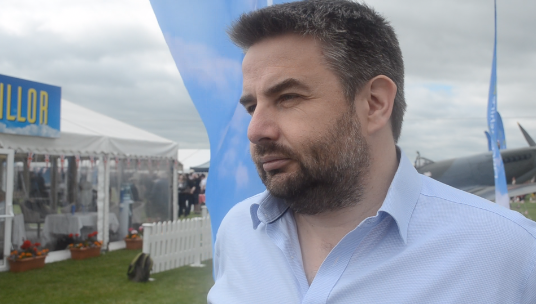 A £500,000-a-year spend on transport plans ensures money is not spread like 'sweets to children' according to a senior county councillor.
The Highways and Transport Scrutiny Committee was told of the cost as part of a report into the Route and Place Based Transport Strategies being created across the county.
The documents consist of traffic statistics including congestion and the direction of travel as well as how many people cycle, or use public transport to get where they need to be.
However, council leaders are confident the initial costs justify future spends.
Executive councillor for highways Richard Davies said the council has always invested in designing schemes.
He said: "In terms of making decisions about where we spend money but also for bidding for international pots of money you need to be able to justify the spending in a way that's agreed and approved by Government as a whole so its important we have a strategy. Especially as the perception is we don't have a strategy for everything and everything is done just to annoy the motorists or on the back of a packet of fags.
"It's about building up these justifications because, occasionally people expect us to spend money on highway schemes like I distribute sweets to my children.
"Just because one community says its our turn to have a bypass, well I'm afraid that's not only the wrong way of spending money but also government would never support it. There's no way Village X is going to have a bypass just because Y has just had one."
A number of town's across the county have already updated their transport strategies including Boston, Spalding, Grantham and Lincoln.
Committee chairman Councillor Michael Brookes said: "The way capital funding works, going forward, you need to have everything in place so that when money becomes available you're in a position to say this is what we need and this is where we're going we can bid for some of that money.
"If you haven't done all that ground work you haven't got all the evidence base you need to get that money."