FA grant for Lincoln Disability FC
The grant will allow the club to expand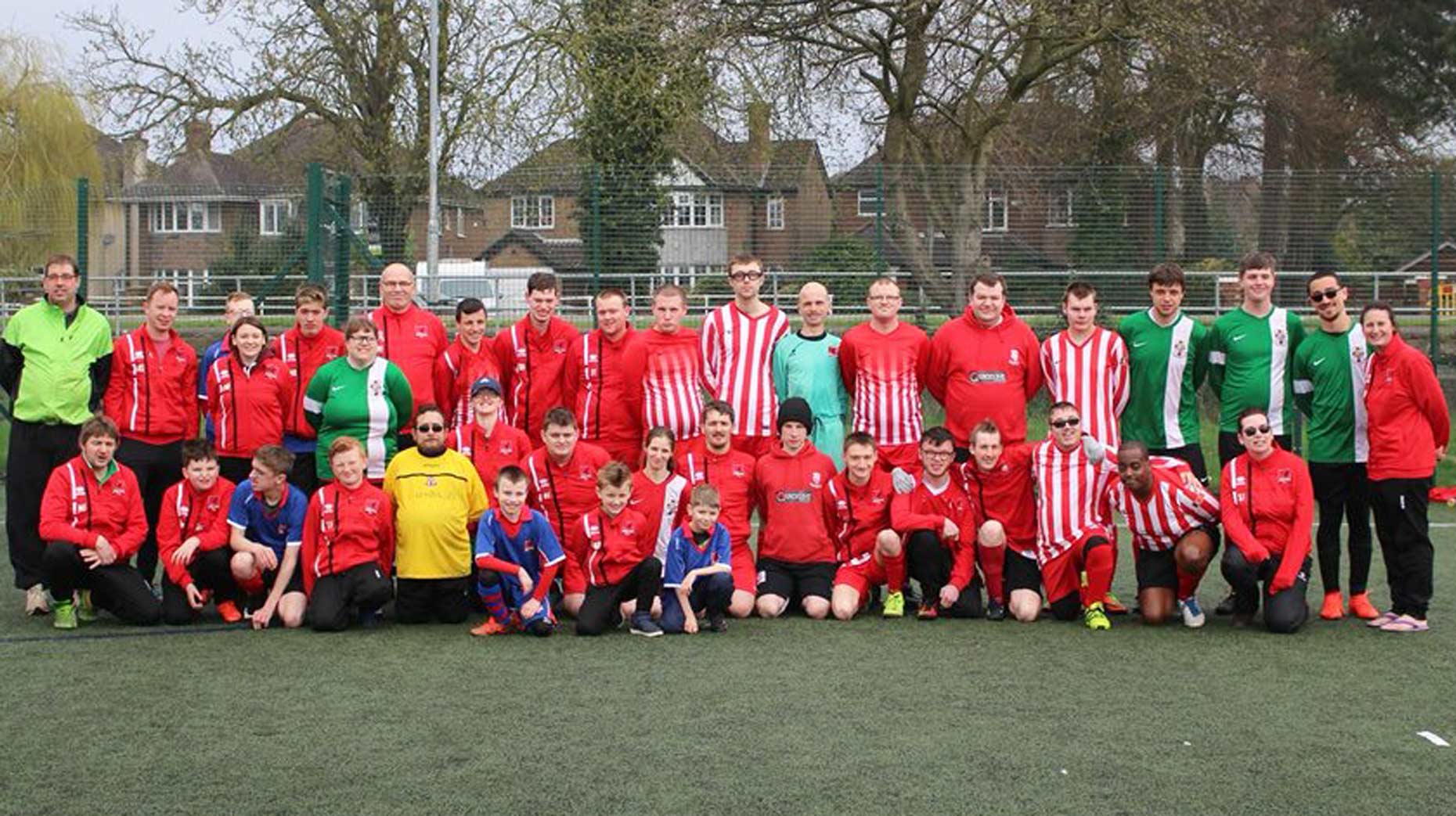 Lincoln Disability Football Club has been awarded a £6,000 Grow the Game grant by the FA to create four new teams over the next two seasons.
Grow the Game is a programme funded by The FA and delivered by the Football Foundation to award grants to grassroots football clubs wishing to create new teams.
The grant awarded to Lincoln Disability FC will allow the club to create new teams, with a new adult side and its first ever Under-12 team to start playing from the 2018/19 season.
This means the club will have 11 teams by the 2019/20 season from Under-12s through to adult football, both male and female.
The grant will also help support the club's volunteer coaches to access professional qualifications so the players will be in the best possible footballing environment.
Lincoln Disability FC train at Priory City Academy's 3G pitch on Skellingthorpe Road on a Tuesday night from 7pm to 8pm.
The club's development officer Sophie Bartup told The Lincolnite: "Words can't describe how grateful we are to the FA and the Football Foundation for this Grow the Game grant.
"We had a number of players training with us so to have the opportunity to grow the number of teams is just amazing.
"Next season, we will have another adult male team and also our first ever Under-12 team and the grant allows us to ensure our players are in a safe environment, with quality training facilities, qualified coaches and a club with the resources to plan for the future.
"As I said, this grant means more to us than the money, it's means we can do everything else we've always wanted to do.
Six committee members run the club supported by volunteer coaches and a supportive network of families and carers and this grant will allow Lincoln Disability FC to plan for the future and provide more inclusive opportunities within the community.
Sophie added: "Hayley Butts, our Chairwoman, has overseen our committee expansion and built the foundations for a more professional future. We can't thank Hayley enough for what she has done, to have amazing people give their time is truly inspiring."