Health bosses: Lincolnshire services 'struggling'
Services awaiting "transformation"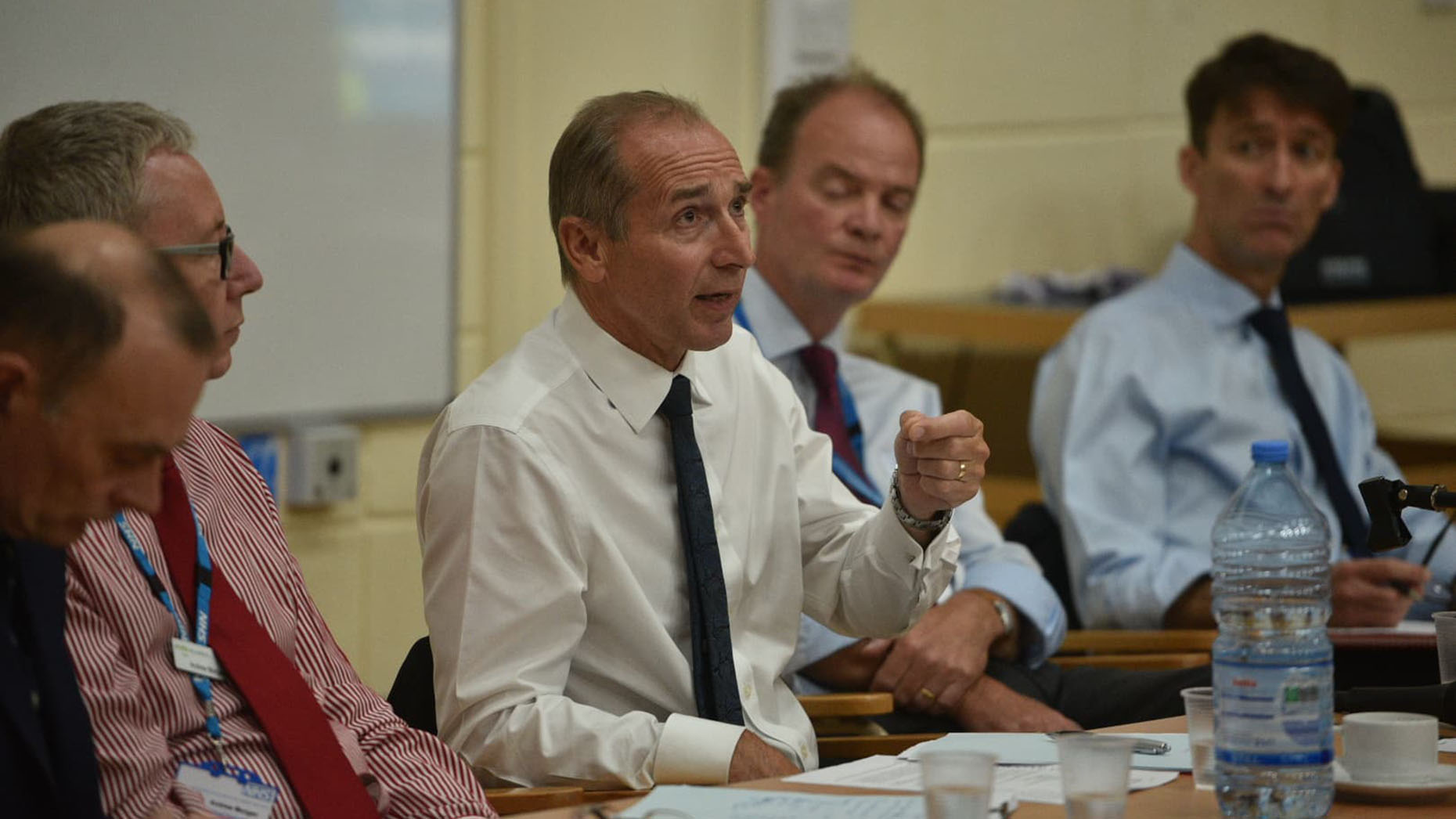 Health bosses in charge of the NHS in Lincolnshire have said that services are struggling in the county and face challenges in the future.
It comes as chief executives from trusts and clinical commissioning groups in the region took questions from members of the public at an event organised by Healthwatch Lincolnshire.
NHS bosses took questions on the Sustainability and Transformation Plan and services in Grantham, as well as other topics.
The panel included Jan Sobieraj, Chief Executive of United Lincolnshire Hospitals Trust, John Turner, Chief Executive of South West Lincolnshire CCG and lead for the STP, and Dr Jeremy Phipps, of the Lincolnshire Medical Committee.
Also present were Andrew Morgan, Chief Executive of Lincolnshire Community Health Services, and Dr John Brewin, Chief Executive of Lincolnshire Partnership NHS Foundation Trust.
Mr Turner said that the services in the county faced challenges and that plans for a shake-up of health provision will be significant.
"I think that we have been clear that we are struggling," he said.
"The plans for the STP are exactly that, its a plan and a plan for our future."
He added that the health service has challenges with recruiting staff and retaining them in Lincolnshire.
Mr Sobieraj said that, despite the plans for a Lincoln Medical School, the project will be a long term solution to staffing issues.
"It's not a short term fix," he said.
"Lincolnshire is not always the first choice for people and once we manage to get them here, how do we keep them?"
However, Mr Sobieraj added that he was optimistic about the interest in roles at the new medical school.
Meanwhile, campaigners from Fighting For Grantham Hospital grilled the panel on why residents in the town have their services cut.
Jody Clark, campaigner for the group, also asked for clarity on the temporary closure of Grantham A&E.
The service was closed overnight back in 2016 following a decision by ULHT.
Now the hospital faces a further review of its minor injuries unit trial by South West Lincolnshire CCG.
Mr Sobieraj said that the A&E service was closed overnight with a "heavy heart".
He said: "It was simply a judgement about the risk.
"It is not permanent, we have no right to do that without a consultation."
He added that the trust will be waiting until the STP is published until making any decision on the overnight closure.