Lincoln Travelodge hotel to open this winter
Work ahead of schedule and on budget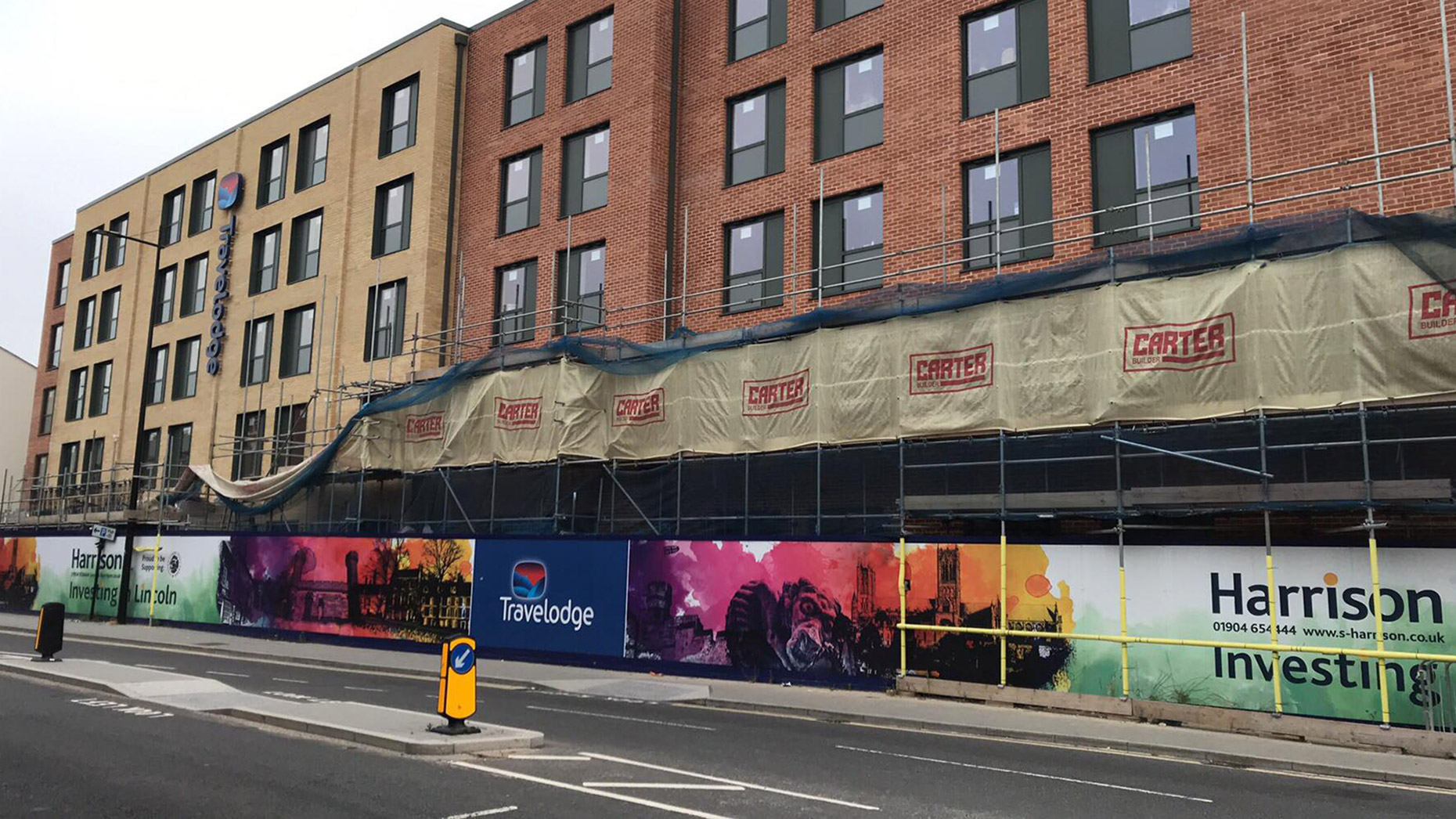 Work on Lincoln's new Travelodge is ahead of schedule and the new hotel should open by the end of the year.
York-based S Harrison said the main structure of the building on Tentercroft Street is complete, with a finish date set for November.
There will be 127 bedrooms and 22 dedicated car parking spaces.
The ground floor of the hotel will also have a reception, breakfast area, café, bar, seating area, kitchens and storage areas.
S Harrison recently sold the hotel, which will be operated by Travelodge Hotels Limited on a 25 year lease, to City of Lincoln Council for £13 million.
Andrew Wharton from S Harrison said: "We've just completed the main structure of the building which was a major milestone for everyone involved.
"We have been very impressed with R G Carter, the firm has dedicated almost 30,000 man hours to the project already and the quality of the work to date has been outstanding."