July 10, 2018 9.05 am
This story is over 63 months old
Man 'on drugs' sexually assaults cafe owner after stealing from diners' plates
The man has since been arrested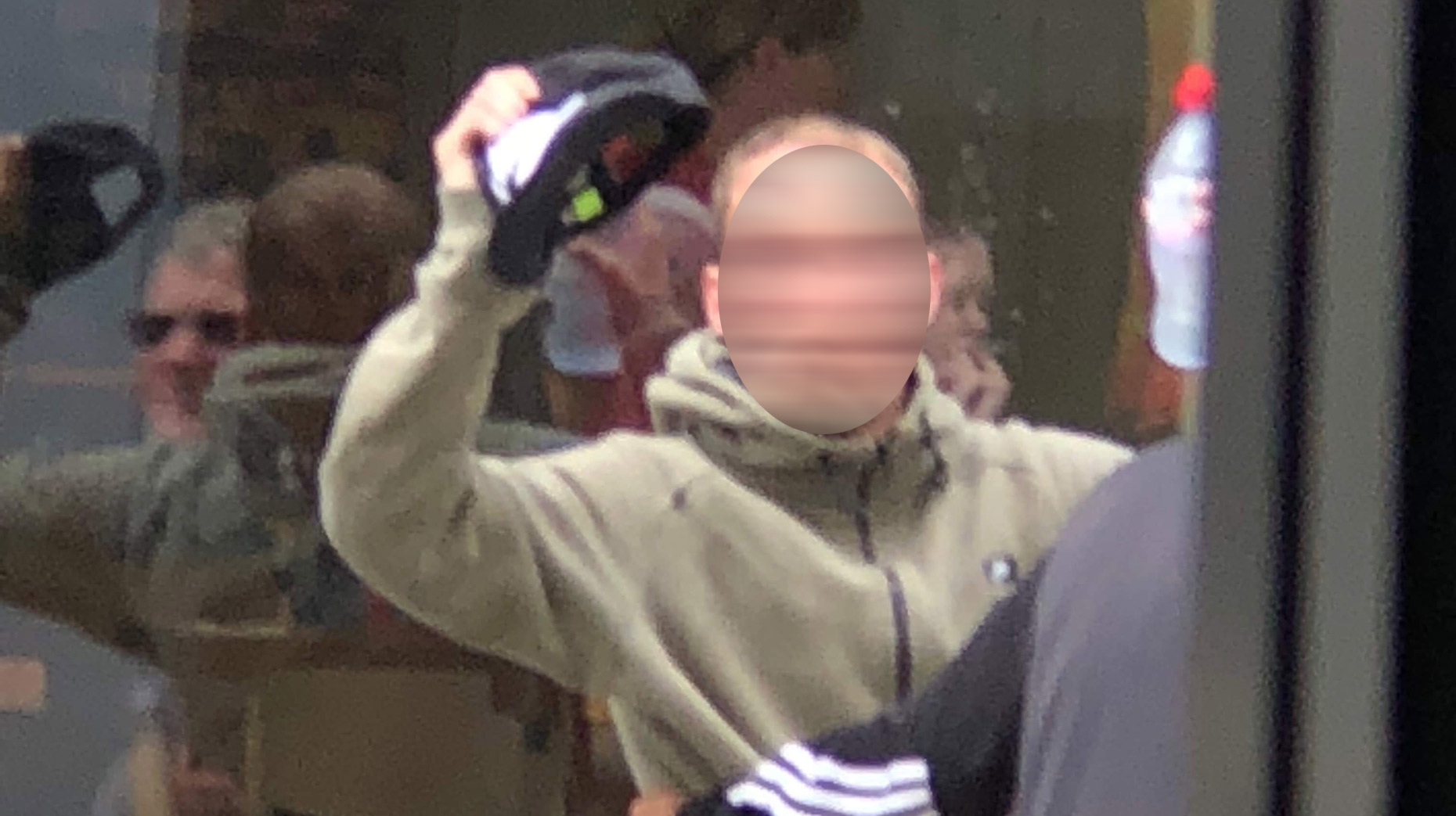 The co-owner of a Lincoln restaurant was allegedly sexually assaulted by a "drugged up man" after he took food off customers' plates.
At around 1.50pm on Monday, July 9 a man, believed to have been homeless, began taking food from diners' plates outside Churchills on High Street.
Business owner Matthew Wilson, 29, told The Lincolnite he had come outside to see what was happening, followed by partner Shari-Lee Green, 28, and told the man to leave.
It was then the man allegedly grabbed Shari-Lee "between her legs and on her chest and wouldn't let go" while she was holding her one-year-old son.
Matthew added he tried to pull him out the way and he fell to the floor, and said he was aggressive and threatening towards his partner and customers.
Police attended and arrested the man, who is described as just over five foot and wearing matching khaki green tracksuit bottoms and top.
Matthew described him as looking "possessed", and believed he was on drugs.
He told The Lincolnite: "I am horrified. It happened in broad daylight. My partner is due to pick up our other child soon and doesn't want to go alone.
"We are worried about future abuse.
"We will be press charges and going all the way with this, it is not acceptable.
"Another time recently we saw three homeless guys, one with a knife, and the young female police officer there was unable to do anything.
"We are trying to make a living on the High Street and are despondent nothing is being done."
Matthew also told The Lincolnite that he wrote to the council about the issue of drug taking and violence on the High Street six months and three months ago. He received replies stating it was 'being addressed'.
He added: "Every day when I come to work in the morning there are 15-20 homeless people in shop doorways drinking, peeing in bins and there are sleeping bags all over the High Street."
An eyewitness who was in a nearby shop at the time of the incident, who wished to remain anonymous, said: "The man had food oozing out of his mouth and his eyes were terrifying like they were nearly popping out of his head.
"He was that drugged up he didn't know what was happening. Police aren't close or involved enough to be aware and the council and local MPS are too far removed from what's happening. It is shocking to see.
"I also feel for those tasking the drugs as they are in a hell hole and can't see a way out. It is sad to see."
Police recorded the assault under incident 255 of Monday, July 9.
Lincolnshire Police confirmed a 28-year-old local man was arrested on suspicion of a sexual offence.