Trio take river rubbish epidemic into their own hands
Trollies, bags of bottles and even a mattress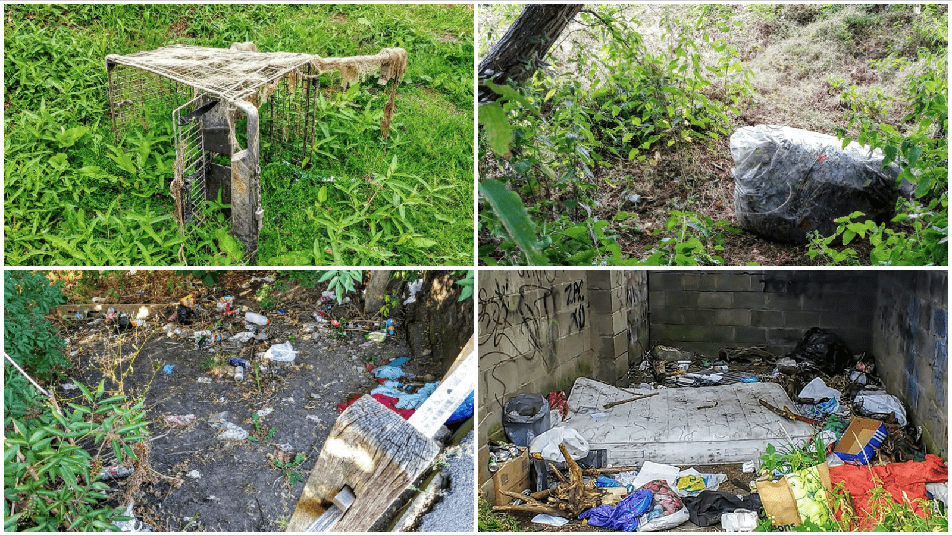 A Lincoln resident is setting a positive, cleaner change in motion after a riverside stroll revealed the extent of the rubbish epidemic along the River Witham.
Martyn Laverick and his friends Stephen Killick and Iryna Brand took a stroll along the Sincil Bank and Boultham area of the River Witham yesterday and were shocked by the amount of rubbish they found.
Instead of complaining, the group took upon themselves to tidy up the area so it can be enjoyed by others.
They posted photos on Facebook page You're Probably from Lincoln if…. showing trollies dumped at the riverside, bags full of empty cans, bottles and even a mattress.
Martyn Laverick said: "A stroll along the Witham and a mini cleanup has seen us gather up three bin bags of rubbish. Mainly cans and bottles.
"There's too much litter at the riverside and totally unnecessary fly-tipping too.
"The amount of rubbish thrown there is disgusting.
"We've cleaned the area up before but people keep seeming to use it as a dumping ground.
"The bank adjacent to Gowts Bridge is particularly bad and is full of rubbish from nearby fast food chains.
"There is a litter bin there but people just don't care.
"It's all intentional. People don't litter by accident. There's just not enough done to prevent it.
"We need more education and more prosecutions if the problem is to stop."