Police say Horncastle graffiti is hate crime
Residents disgusted with racist graffiti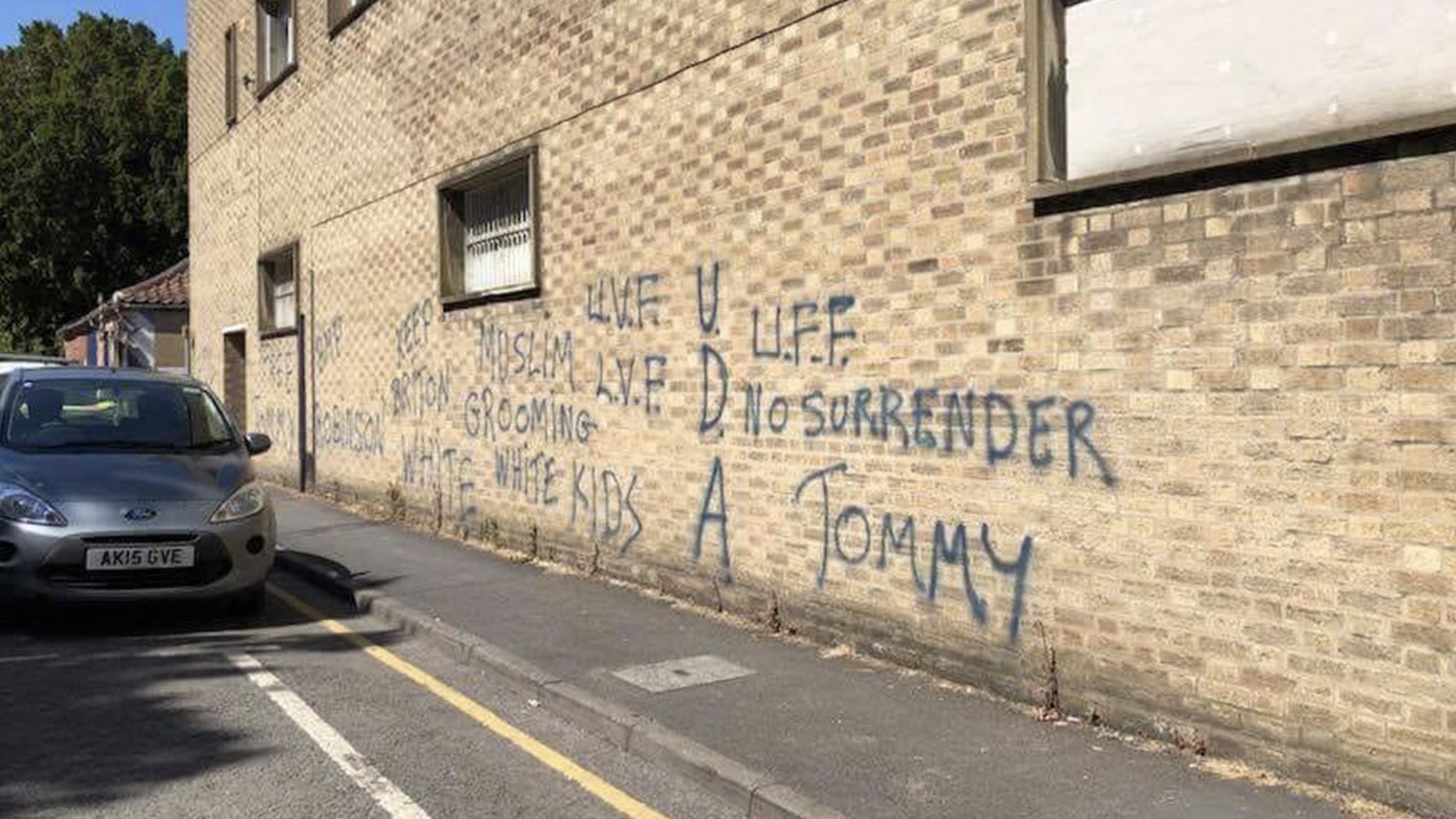 Lincolnshire Police has renewed their appeal for information after assessing CCTV in relation to numerous incidents of racist graffiti in Horncastle.
As previously reported, residents in Horncastle have voiced their disgust about the graffiti painted all over the town, which was reported to police on Thursday, June 28.
The markings appeared overnight last week in Horncastle, with phrases like "Free Tommy", "Keep Britain White" and "BMP" being plastered on the walls of a number of buildings in the centre of the town.
Lincolnshire Police are treating it as a hate crime due to the racist language used in the graffiti.
Police conducted house to house enquires, assessed CCTV opportunities and increased patrols, especially during hours of darkness, but initial efforts have failed to identify a suspect.
The Mayor of Horncastle Councillor Brian Burbidge is also trying to help tackle the issue.
Area Inspector at Lincolnshire Police Sarah Constantine said: "I want to reassure the public that incidents like this are rare, they will not be tolerated and will be dealt with robustly.
"Horncastle is a lovely area to live and work and the community at large are shocked and disgusted at the nature of these comments, which in no way represent the views of the community.
"I am hoping that the community will be able to provide some information to identify those responsible so that the police can take appropriate action."
Anyone with information should contact police on 101 quoting incident 80 of June 28.