See Grimsby's lost ships of WWI
"All those lost ships, men, and boys had a huge impact back in Grimsby"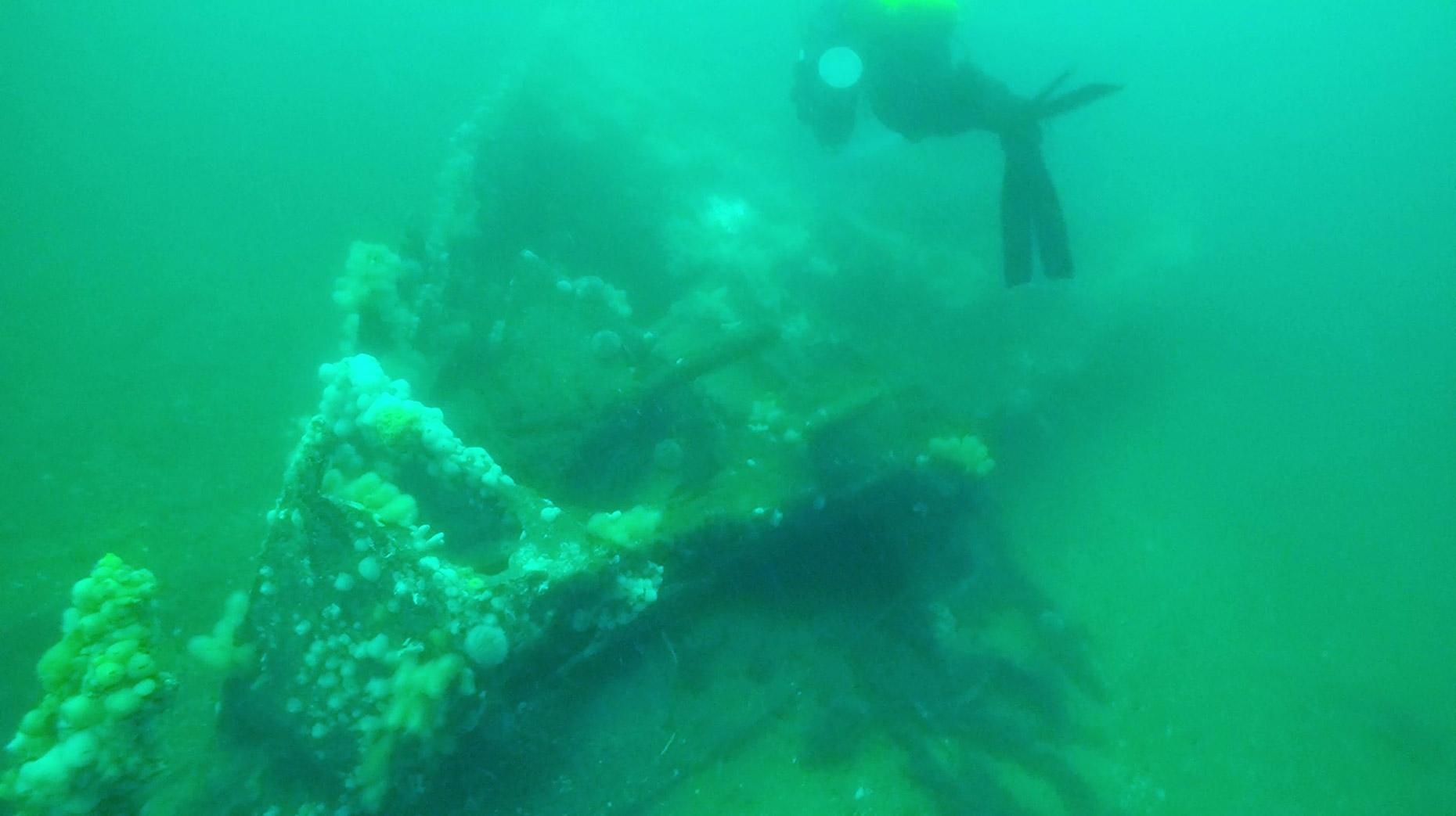 Sunken secrets of Grimsby's lost trawlers will be revealed in a public exhibition from tomorrow.
The third and final free exhibition in a series of displays is being held at the Grimsby Fishing Heritage Centre (Muriel Barker Gallery) until January 13.
Between 2014 and 2018 Shipwrecks of the River Humber have been diving the wrecks of Grimsby vessels lost during World War One and researching the stories behind the vessels and their crews.
The project has been funded by the Heritage Lottery.
Over 300 Grimsby vessels were lost during the Great War and around 1,200 men lost their lives.
Featuring objects recovered from the wrecks alongside objects from North East Lincolnshire Museum Service collection, this exhibition tells the stories of those vessels and the brave men who sailed on them.
Louise Bowen, Collection Officer for North East Lincolnshire Museum Service and curator of the new exhibition said: "We are so excited about this upcoming exhibition. It will feature some fantastic objects recovered from the wrecks and gives us all the opportunity to remember the sacrifice made by the men who sailed on these Grimsby ships during the war.
"Working with the Lost Ships of the River Humber team has been a fascinating experience."
Kevin Smith. Chairman of the Lost Ships of the River Humber said: "It has been an eventful journey of discovery from thinking that Grimsby lost some trawlers during WW1, to finding out that there were over 300 vessels lost.
"Most of them met with a violent end after hitting a mine, some were sunk by German Submarines, but all those lost ships, men, and boys had a huge impact back in Grimsby.
"We hope that with this exhibition the full story of these brave men in their little ships will be told for all to hear."
Grimsby Fishing Heritage Centre is open Tuesday to Sunday 10am till 4pm.
For more information on the exhibition or the opening event please contact Grimsby Fishing Heritage Centre on 01472 323345 or email [email protected]