September 17, 2018 12.58 pm
This story is over 62 months old
RAF Scampton can still have a future, councillor believes
Residents need to take control of community facilities at RAF Scampton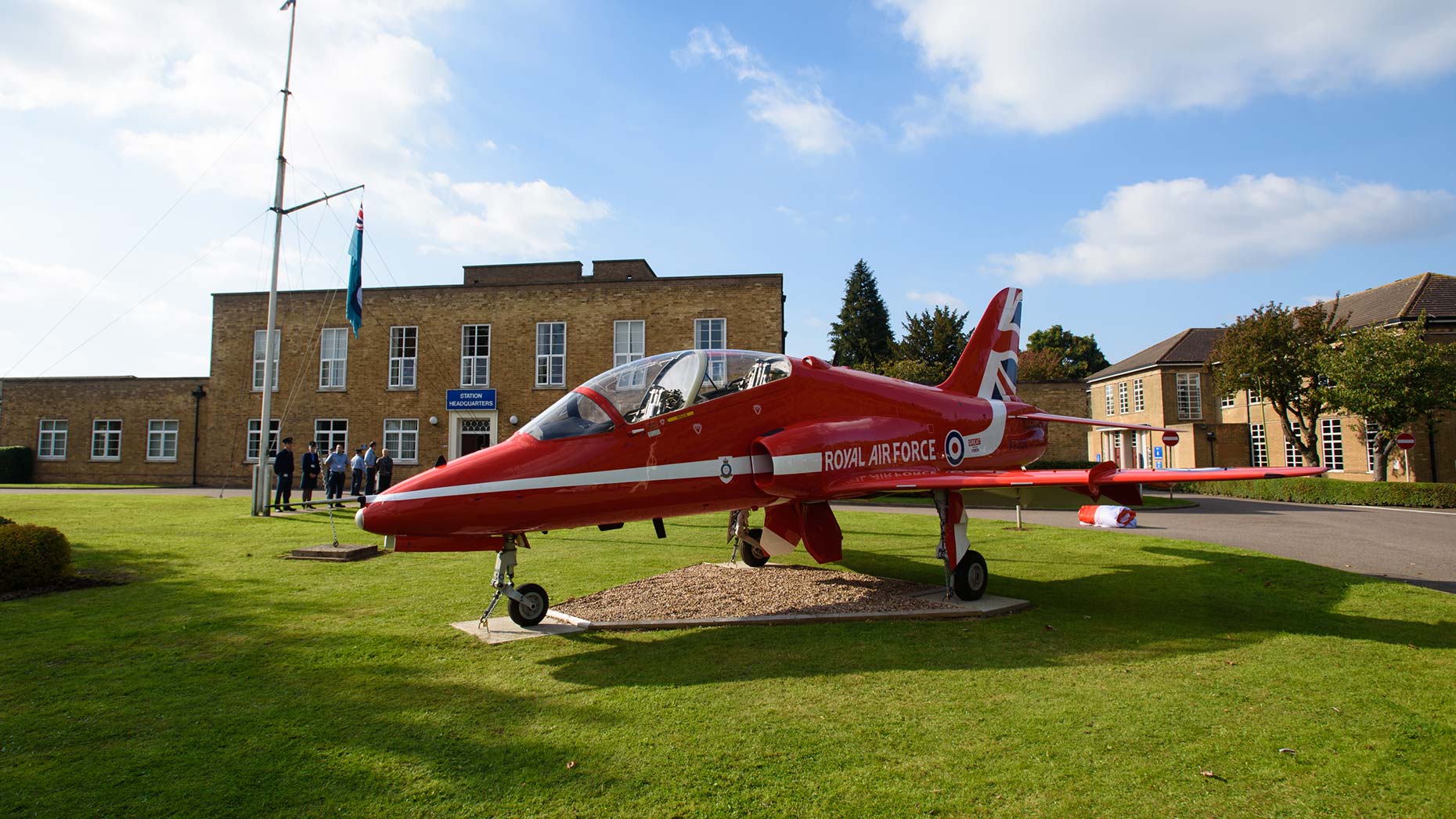 Residents need to take control of community facilities at RAF Scampton to help secure its future, according to a councillor at West Lindsey District Council.
As previously reported, the Ministry of Defence confirmed that RAF Scampton will be close by 2022 and that talks were underway to enable the Red Arrows to move to another location.
At the time of the announcement West Lindsey District Council said it was looking forward to developing a plan to turn the base into a 'new community' with opportunities for housing, work and the district's infrastructure plan.
Now West Lindsey District Council is working with Lincolnshire County Council and MP Sir Edward Leigh to understand plans for the site at RAF Scampton.
Councillor Roger Patterson, who represents residents of Scampton, wants locals to take control of community facilities at the site.
He said: "It doesn't matter if you own your home, rent it, or are serving military personnel, we all have to unite to make this somewhere we can be proud to call home."
"Everyone is appealing to the Government to stop the closure. The base can still have a future.
"However, because of the mothballing in the late 90s and the way the base was allowed to deteriorate to such an extent, it would cost an absolute fortune to make it fit for purpose. That's not to say it's not worth fighting for."
He added: "Ongoing for the past number of years, West Lindsey District Council has spent a vast amount of time and money on helping residents right the MoD decommissioning wrongs. We will be holding meetings with either the Secretary of State or a Minister to lobby for residents to be put first.
"Ideally I would like to see the retention of the facilities such as the large amount of green space with play parks, the gym, tennis courts, squash courts and shop post office for the wider benefit of the community.
"The loss of these assets has a major impact on residential community areas, as what was undertaken at other WLDC decommissioned RAF bases with sell off."
The council is looking to hold a number of community meetings to listen to the people's views and residents will be asked to help on a committee to formulate the plans it needs to agree as the way forward.
The council said it also needs to preserve the listed hangars and ensure the play school is kept open.