Winterton trail sculptures to be auctioned for charity
The sculpture trail was very popular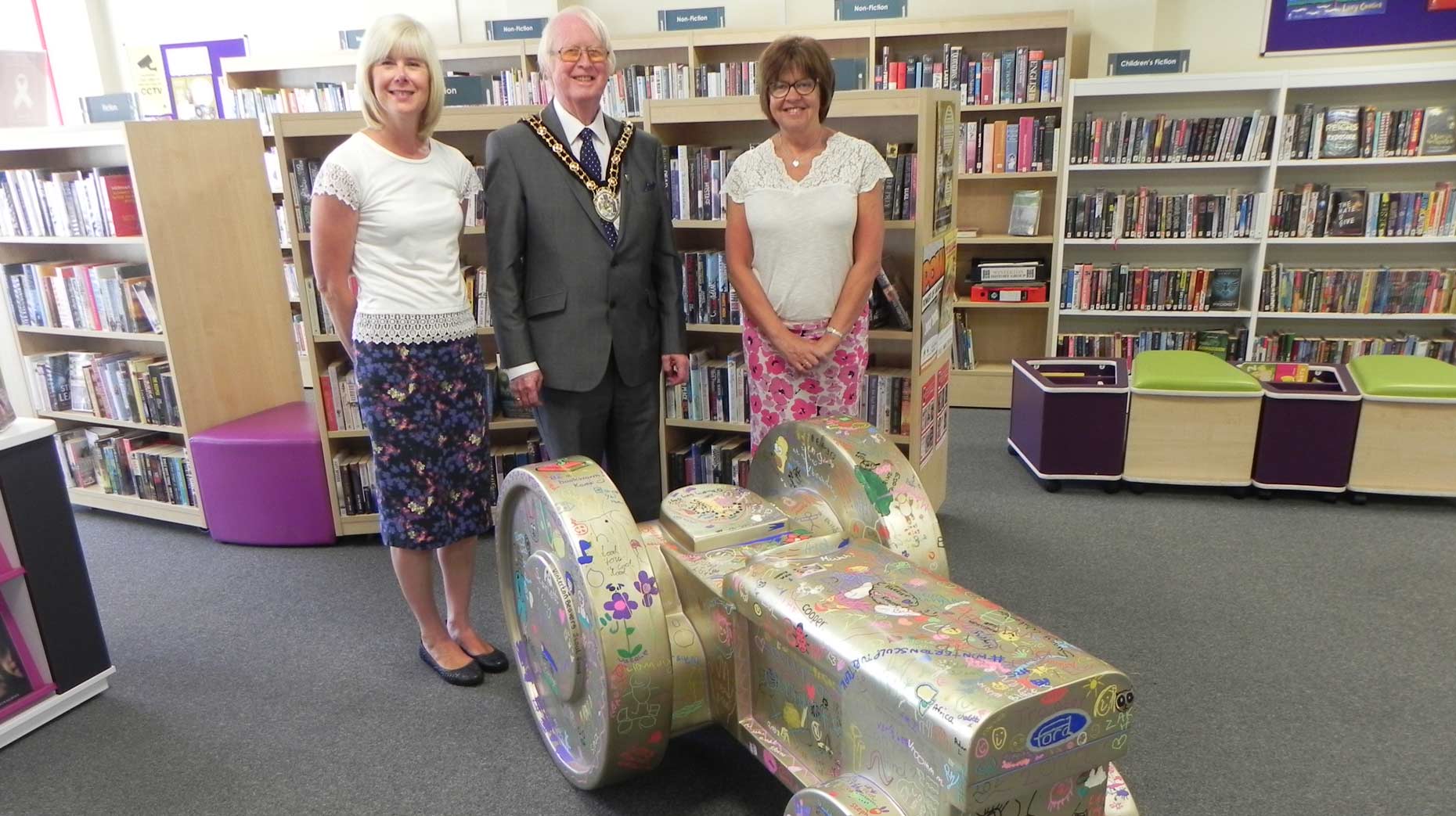 A hand-painted owls and tractors trail in Lincolnshire proved a hoot with visitors, so the sculptures will be auctioned off for charity later this month.
As previously reported, the 16-week Winterton Sculpture trail saw people travelling from as far as America to see the sculptures.
National Lottery funded organisation Winterton 2022, a resident driven community group, put together the trail of 26 tractor and owl sculptures around the town which were created by community groups in a series of workshops by local artists Fiona Caley and Mandy Keating.
12 of the sculptures will be auctioned off at All Saints Church, Winterton on Saturday, September 22 starting at 2pm (with viewings from 12pm).
Andrew Baitson of Gilbert Baitson Auctioneers and Valuers, Hull, will be conducting the action free of charge and the funds raised will be equally split between the Winterton Junior School Friends and Parents Group, Winterton Youth Club, and Winterton Disabled Club following a vote by residents on Facebook.
Project coordinator Daniel Redhead said: "The success of the Winterton Sculpture Trail has far exceeded our expectations.
"We have had visitors from all over the country visit Winterton to see the artwork on display, with people travelling from as far as Essex.
"We even had a group of American tourists who were staying in the area follow the trail, along with our French friends from Saffre, France during a twinning visit."
"This project has been the culmination of a lot of hard work by a lot of people over a period of two years.
"So seeing the sculptures removed from display is quite sad, but we hope that the sculptures that are to be auctioned will generate a great amount of money for three very worthwhile causes to benefit the people of Winterton.
"We couldn't think of a better legacy for the trail than to give something back to the community of Winterton who have embraced and supported the Winterton Sculpture Trail. Visitors have always reported how warm and welcoming residents have been; it is a credit to the town.