October 2, 2018 2.23 pm
This story is over 61 months old
Air and defence students enrol into Lincoln career college
The students enrolled in the RAF centenary year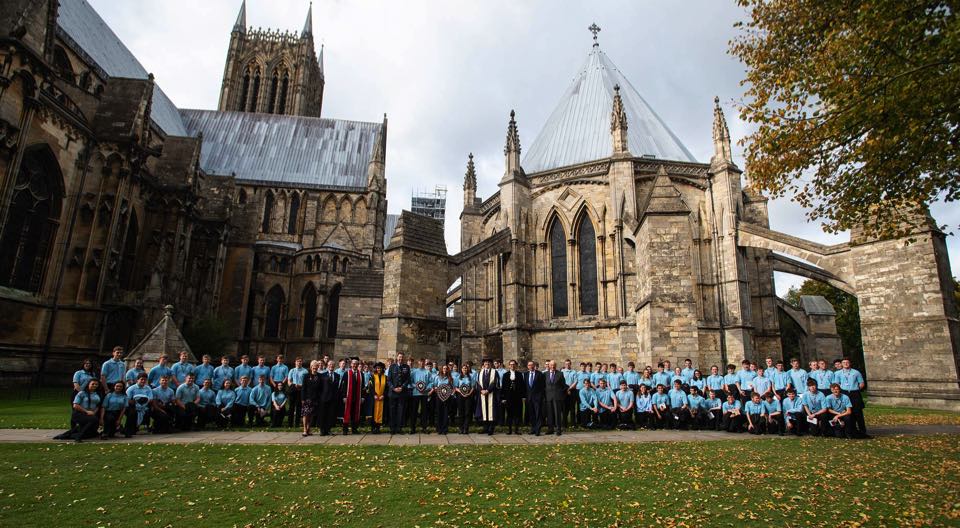 Over 100 students from across the region were enrolled into the Air & Defence Career College during a ceremony on Tuesday.
This was the third Lincoln College Air & Defence Career College matriculation at Lincoln Cathedral, which also celebrated the opening of two new A&DCC partner centres at New College Stamford and the College of West Anglia.
The students were matriculated by Air Vice-Marshal Warren James, in the presence of employer representatives, local dignitaries and college staff.
Lincoln College Group CEO Gary Headland said: "Seeing 100 students matriculate in the Centenary year of the Royal Air Force was an extremely poignant moment and I know staff across all three colleges are immensely proud of the work we are doing to nurture the next generation of RAF personnel and people wishing to work in the defence sector across our region.
"We are delighted that students and staff from our two new A&DCC partner colleges were able to join us.
"As the A&DCC movement grows across the region it enhances our ability to respond to the needs of our partner employers; the RAF, Thales, Raytheon, BAE Systems, Leonardo and Northrop Grumman.
"We look forward to supporting our two new partner colleges and to expanding this employer-led training movement even further over the next 12 months.
"We are hugely grateful for Air Marshal James' attendance to matriculate our students and his continued partnership. This was really significant for them and their families and is representative of the incredible levels of support the Royal Air Force has given to the College."
Here's our gallery: