October 30, 2018 2.34 pm
This story is over 61 months old
Men charged over pig abuse at Lincolnshire farm
Three man have been charged with animal abuse offences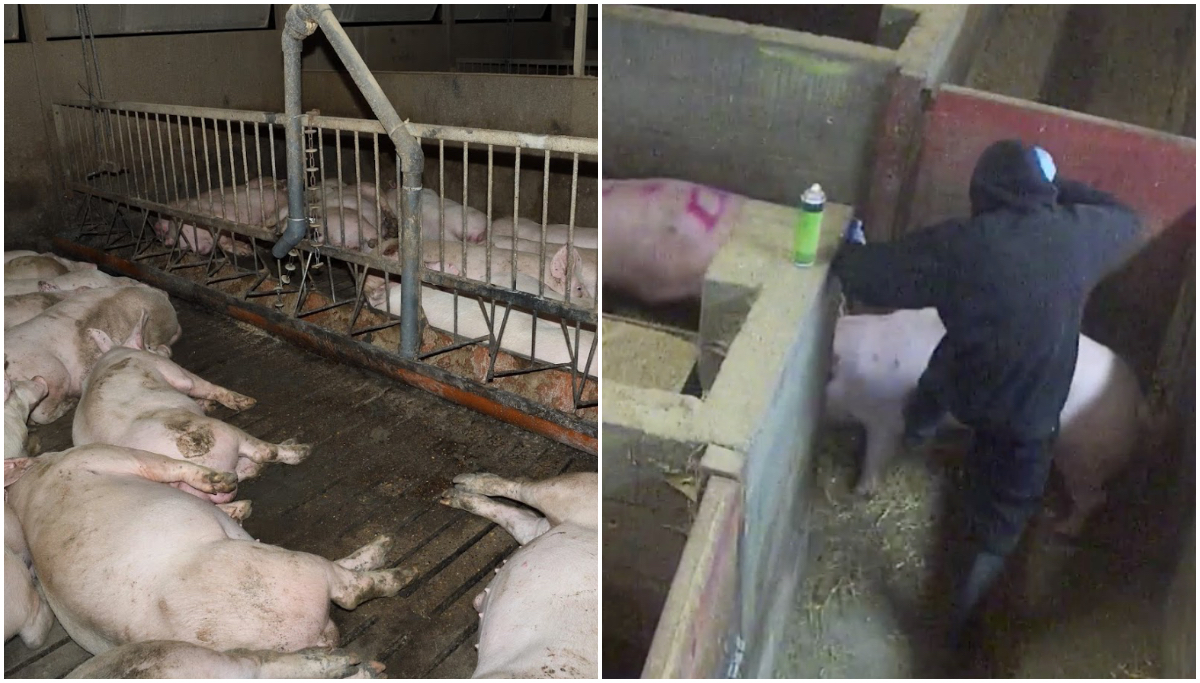 Three men have been charged and will appear at Grimsby Magistrates Court next month after video footage appeared to show pigs being abused in a farm in North Lincolnshire.
As previously reported, Animal Equality campaigners released shocking undercover footage which shows pigs beaten and squealing in pain at Fir Tree Farm in Goxhill, which is owned by the Godfrey family along with company Elsham Lincs Ltd and is home to 10,000 pigs.
Charity Animal Equality UK filmed the pigs being hit and poked with pitchforks at the farm with the crimes alleged to have taken place between April 25-27.
There was an initial hearing at Grimsby Magistrates Court on October 26 and the case was then adjourned for a plea hearing at the same location on November 23.
Three men are charged with animal welfare offences – Troy Wagstaff, 30, care of address Chantry Lane, Grimsby, Artirs Grogprkevs, 31 of Fir Tree Farm and Gavin Hardy, 39, of Greengate Lane, South Killingholme.
All three are accused of causing unnecessary suffering to a protected animal by inflicting blunt force trauma, physical violence and using a pitchfork inappropriately, under a prosecution being brought by the RSPCA.
Mr Wagstaff is also charged with one count of spraying paint into a pig's nose.
The charity filmed over 100 incidents of cruelty at the farm near Barton-Upon-Humber over just 10 days after an anonymous tip off had warned them about what was happening.
The incidents included kicking pigs in the face and head, jabbing them with pitchforks and spraying marker paint directly up their noses.
It was reported previously that the farm had already terminated the employment of the men accused of committing the incidents.
A statement from the RSPCA said: "Three people are due before Grimsby Magistrates Court on November 23 at 10am for a plea hearing in a prosecution case brought by the RSPCA.
"Two people are accused of, between April 25-27 2018, at a farm in Goxhill, Lincolnshire causing unnecessary suffering to four pigs by inflicting blunt force trauma, physical violence and inappropriate use of a pitch fork.
"A third person is accused of this plus a second offence of, on 26 April, causing unnecessary suffering to a pig by spraying paint into the pig's nose."