October 30, 2018 1.43 pm
This story is over 61 months old
"No plans" to ban cyclists from Lincoln common, despite notice
A sign put up today has sparked confusion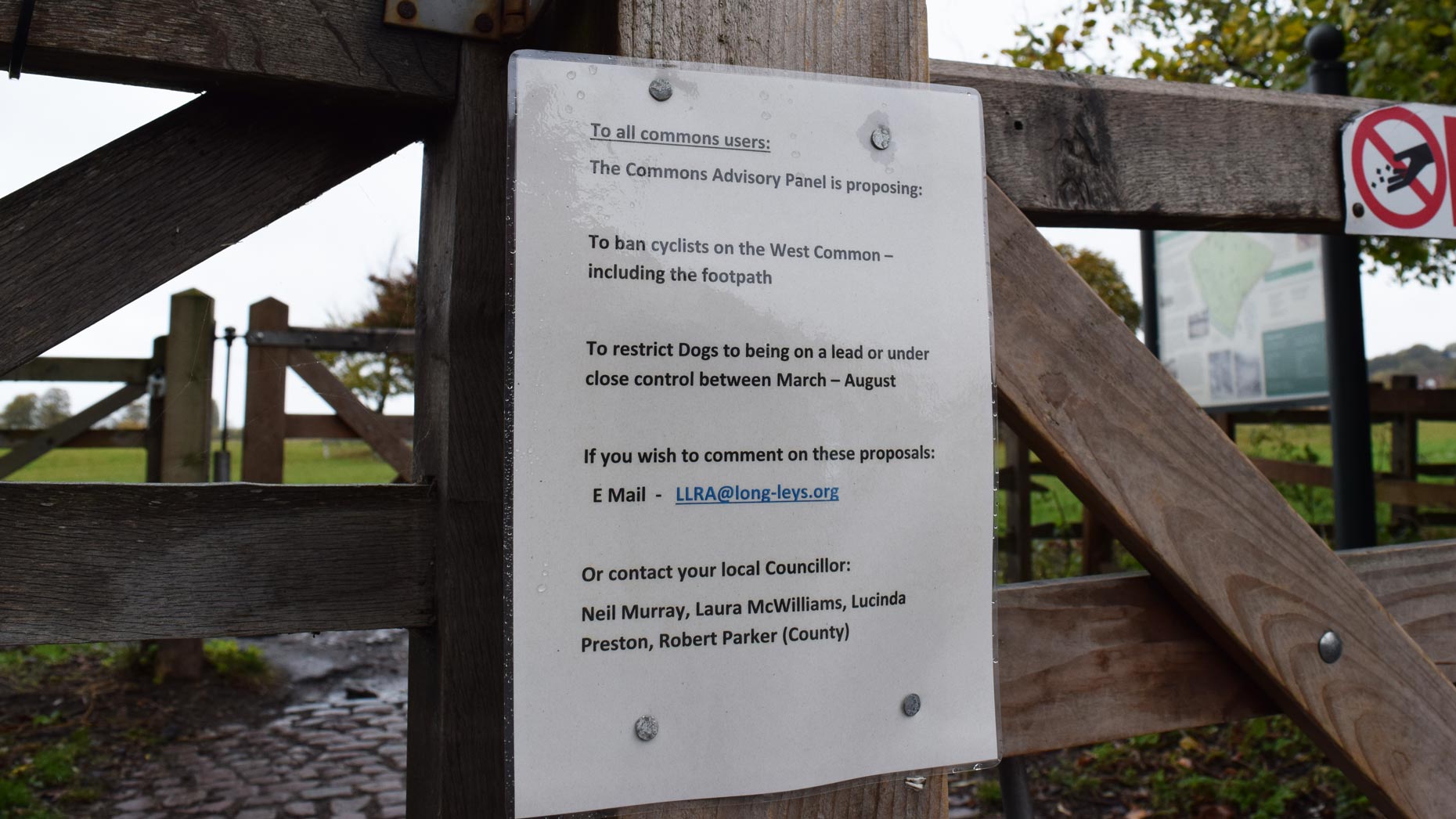 There are "no plans" to ban cyclists from using local commons, despite a notice put up today.
A residents association notice was nailed to posts this morning at the West Common next to Carholme Road, warning people of what seemed to be a proposal to ban cyclists:
"The Commons Advisory Panel is proposing to ban cyclists and restrict dogs to being on a lead or under close control between March and August."
It sparked confusion among locals with some calling the move "heavy handed", but the City of Lincoln Council's Commons Advisory Panel told reporters that these aren't new rules.
Councillor Neil Murray, member of the commons advisory panel, told The Lincolnite: "I would like to make it clear that there is no proposal to change any of the laws governing the commons.
"We are not going to ban cycling on the West Common tarmac pathway or negatively impact responsible dog walkers.
"It is simply new signage aiming to make clear existing rules."
He added signage would reinforce messages to cyclists to stick to paths so as not to negatively impact the landscape and wildlife.
The advisory panel is responsible for the South Common, West Common and Cow Paddle Common. The panel say they're simply looking to standardise their signage.
When we sent a reporter to the field they were not able to spot any existing signs that restricts cycling or dog walkers.
But the team insisted that the notices were just informing residents about new signage to make existing rules more clear.
He added: "There is a difference between people on mountain bikes tearing up the ground and cyclists using the path.
"It's all about people behaving responsibly and not frightening the horses. We are just trying to promote good behaviour.
"Our notices have been misconstrued, we are not trying to stop people from using the West Common."
Residents are also expected to keep their dogs on a lead when on the common fields, to ensure that they aren't frightening wildlife.