October 23, 2018 1.14 pm
This story is over 61 months old
Record local produce sales at Lincolnshire Co-op
Loving Lincolnshire produce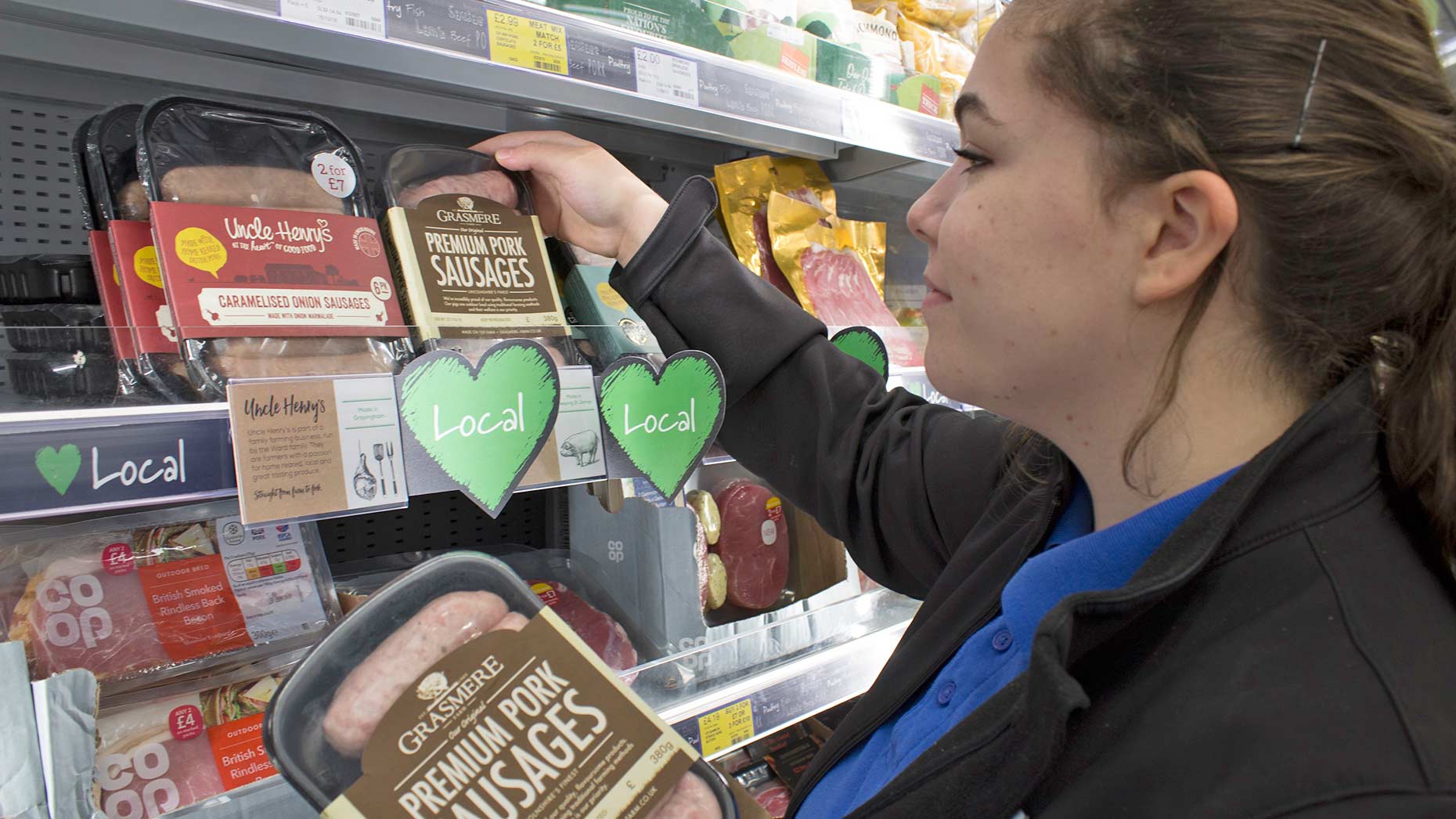 Sales of local produce from across the county 
hit a record high of £3.2 million for Lincolnshire Co-op in the last year, a 45% increase.
Some 41 firms supply Lincolnshire Co-op's food stores with 189 different products including cheese made near Skegness, Grimsby smoked haddock, sausages sourced from Boston and beer brewed in Fiskerton.
Rising customer numbers and an increased basket spend saw sales rise 6.9% in food stores.
Investment in services like in-store bakery, improved chilled ranges and high standards during April's 'beast from the east' and the hot summer also helped boost performance.
Lincolnshire Co-op saw total sales increase by 5.4% to £329 million during the year, with group trading surplus up 10.2% to £17.7 million.
The strong trading result means members who go to the society's annual members' meetings in November will be asked to approve a dividend bonus of 85p per £1 of dividend collected during the year.
If given the go-ahead, members will share £1.9 million in bonus on top of the £2.2 million paid out during the year – a total of £4.1 million. The bonus will be paid onto members' dividend cards in the first week of December.
Colleagues at Lincolnshire Co-op benefit from a profit share. This year, they received equivalent to 140% of a weekly wage as a thank you for their contribution to the trading result.
Other areas of Lincolnshire Co-op's business also performed well during the year, with passenger numbers up 3.5% in travel branches leading to sales growth of 5.4%.
As well as delivering more than 16,000 medicine reviews and checks, administering 3,500 flu jabs and giving 600 health checks, the Co-op pharmacies dispensed 2.4% more prescriptions.
More people also used Lincolnshire Co-op's for funeral arrangements this year and a new funeral arrangement office opened in Caistor.
Every time a member uses a dividend card, a donation is made to a good cause through Lincolnshire Co-op's Community Champions scheme. This is combined with colleague fundraising and proceeds from the carrier bag levy.
This year, over £545,000 was raised and split between 234 organisations, including local community groups, Prostate Cancer UK, the Royal British Legion and the RAF Benevolent Fund and lunch clubs, friendship groups and other charities tackling social isolation.
Chief Executive Ursula Lidbetter said: "We're delighted with our strong trading performance this year, particularly in the current tough retail climate. It's not just about the figures, though. I'm proud of all the ways we make an impact in our community.
"Boosting the local economy by using firms from our area to build our outlets and giving smaller producers a route to a wider customer base through our successful Love Local range — it all makes a difference."