October 17, 2018 4.33 pm
This story is over 61 months old
Why aren't drivers using dual lanes in Lincoln?
Are dual lanes being used correctly?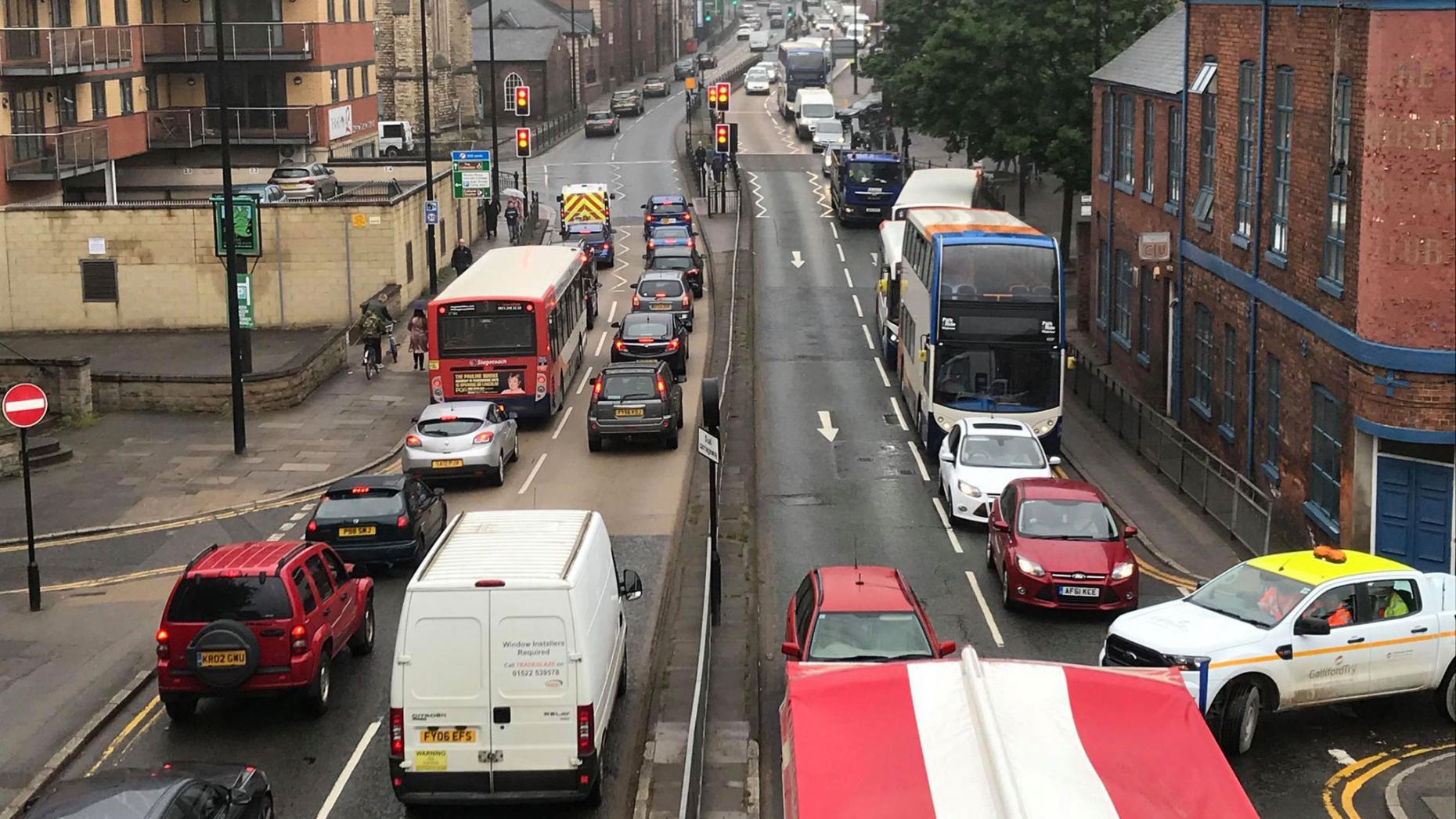 Drivers' misuse of dual lanes in Lincoln has again become the subject of frustration and debate after a video, which has been viewed over 1,000 times, was posted on social media.
It's not the first time drivers have vented at others for queueing up one lane rather than using all available space on a dual carriageway.
Tim Alderman posted footage on Facebook to show his frustration about the issue saying "why oh why can't people understand the rule of the road and use both lanes then merge in turn at the end?"
He said he faces issues every morning from St Rumbold Street junction up to the tidal flow and he believes tailbacks could be halved if people chose to merge at the end.
Why oh why can't people understand the rule of the road & use both lanes then merge in turn at the end…? Every morning from St Rumbolds St Junction up to the tidal flow merge it's like this which creates more tailbacks through the area.

Posted by Tim Alderman on Wednesday, 17 October 2018
Earlier this year a local district councillor shared his frustration at drivers' "misuse" of dual lanes on Canwick Road.
Steve Clegg, 57, photographer and Lincolnshire Independent North Kesteven District Council Councillor previously contacted The Lincolnite to point out avoidable congestion seen on numerous journeys into the city.
He claimed the majority of drivers 'don't use both lanes' and aren't merging correctly, despite recent investment in the roads network.
He added he had even been "blocked" from re-entering the inside lane as the road narrows.
In 2016, the Lincolnshire Road Safety Partnership issued a reminder to drivers of how to merge lanes currently, adding that drivers caught straddling lanes or driving carelessly would be handed Fixed Penalty Notices.
Have you caught any footage of lane cutters, hoggers and blockers? Get in touch by emailing [email protected].