October 15, 2018 2.10 pm
This story is over 61 months old
World-famous British artists on display in Lincoln
Works on loan from Lincolnshire millionaire's collection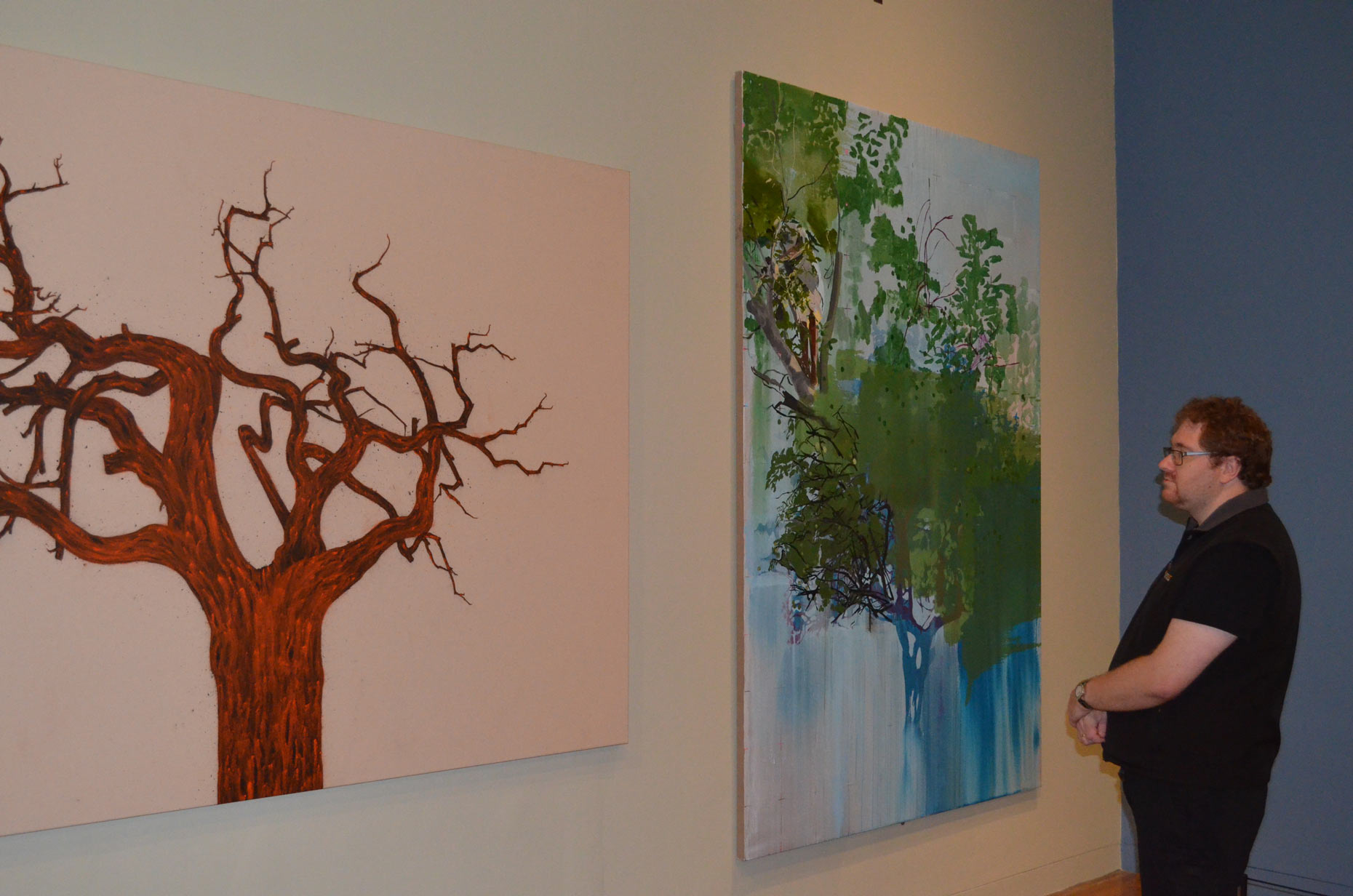 A special exhibition including works by British artists David Hockney, Bridget Riley and Barbara Hepworth are now on display The Collection gallery in Lincoln.
The exhibition called Land, Sea and City: British Masters from the David Ross collection is a one-off experience to view paintings, prints and sculptures from some of the most famous British artists of the past sixty years.
The exhibition brings together highlights from the collection of David Ross, a local entrepreneur and co-founder of the Carphone Warehouse group.
David Ross said: "I am delighted to loan works from my private collection to The Collection at Lincoln. I have had a long association with the city and it is a privilege to be able to share the work with the local and wider community."
"The selection reflect what drives my passion for collecting as well as the extraordinary diversity of British art over the past 60 years."
Artist David Hockney was recently commissioned to produce a commemorative stained glass window to celebrate the Queen's reign that now resides in Westminster Abbey.
Lord Cormack, Chairman of the Historic Lincoln Trust, added: "The Historic Lincoln Trust is enormously grateful to the David Ross Foundation for their great generosity to Lincoln over recent years."
"We are delighted to have the opportunity to stage this wonderful exhibition from David Ross' collection and we are indeed grateful to him for making this happen."
Running alongside the collection is a new multi-sensory installation from local artist Ellen Brady, exploring humanity's collective imagination of the sea and our relationship to water. A free meet and greet event with Ellen Brady will be held on Saturday, October 13, from 2-3pm.
The Collection is offering tickets to a one-off tour of the collection with David Ross collection curator Lily Le Brun on Saturday October 20 from 2pm to 3pm. Tickets for the tour cost £7 for adults (Art Fund membership gives 50% off), £6 for concessions and £5 for 16s and under. This includes exhibition entry.
The exhibition will run until January 6, 2019. Outside of the special events, general entry to the exhibition is £5 for adults (Art Fund membership 50% off), £4 for concessions and £3 for 16s and under. Entry to the museum is free.