November 1, 2018 2.14 pm
This story is over 60 months old
"Despicable" criminals jailed for defrauding elderly victims
A Lincolnshire man was one of the two jailed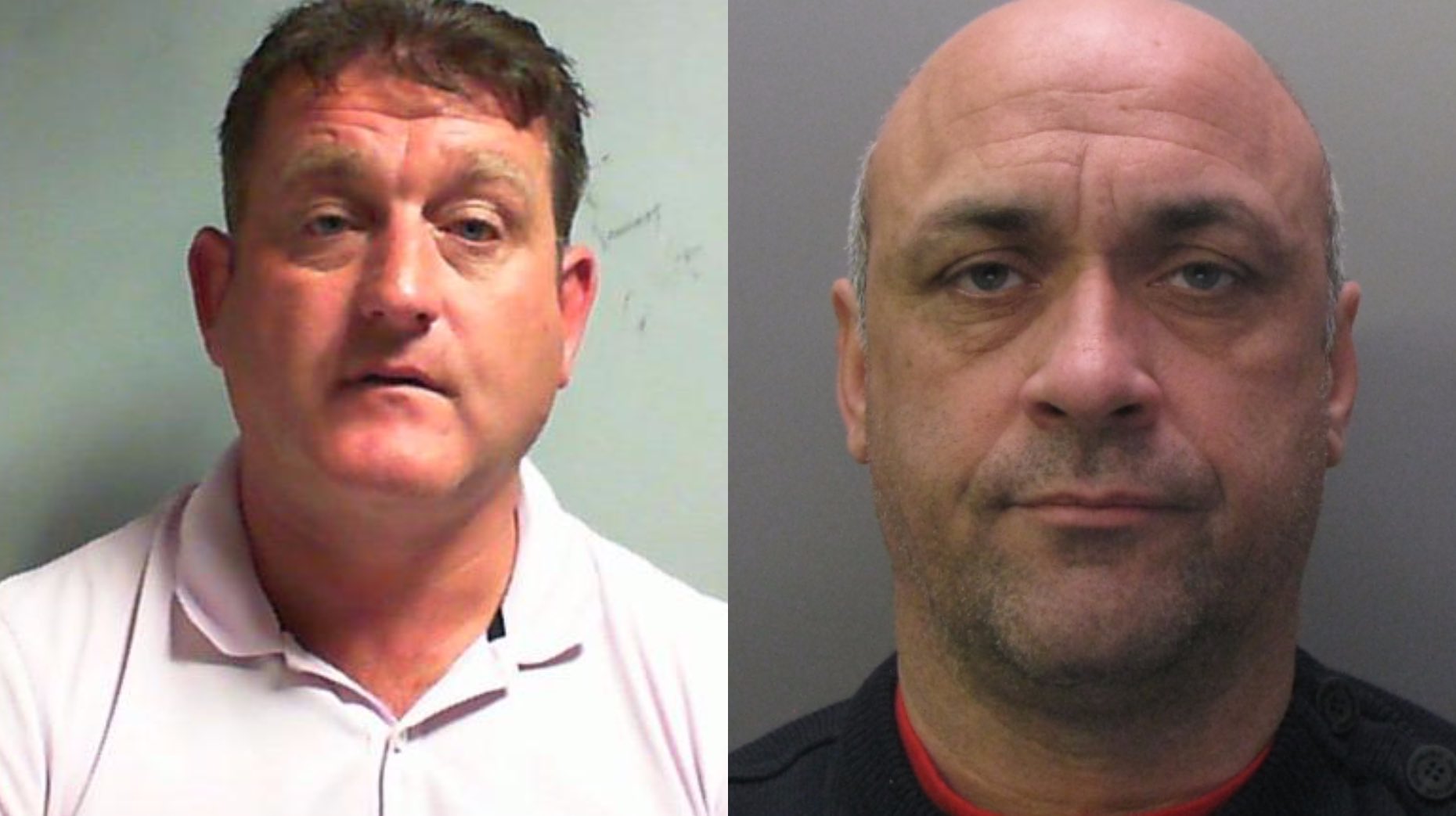 A 42-year-old Lincolnshire man was one of two people jailed for over three years for property repair scams targeting elderly and vulnerable victims.
William Gaskin, of Rose View Drive Travellers Site in Holbeach and Riley Smith, 42, of Sunrise Meadow Travellers Site, Needingworth Road, Bluntisham, Cambridgeshire pleaded guilty to conspiring to defraud elderly and vulnerable victims.
An investigation began in February 2017 under Operation Gauntlet, the multi-agency Safeguarding Team hosted at North Yorkshire County Council Trading Standards Service.
It started after concerned relatives reported works conducted at the home of their 80-year-old relative who lived alone at an address in Filey, North Yorkshire.
Following her admission to hospital and later residential care, they discovered cheques for £94,500 had been paid to the pair between January and October 2016 for works carried out to her drive, gardens and roof.
An expert surveyor appointed by Operation Gauntlet examined the works and concluded they were worth no more than £25,000.
The works consisted of laying rubber crumb to her driveway and rear and front garden areas, landscaping including the use of artificial turf, power washing her roof tiles, painting the roof tiles and other minor works to the roof.
The victim sadly passed away in July 2017 and did not see the males brought to justice.
Lincolnshire victims
Further enquiries by the team identified two additional victims in the Lincolnshire area.
This included a vulnerable and disabled couple in their 60s, who paid the men a total of £56,000 for a rubber crumb driveway, path areas and garage floor, landscaping to the front and rear of the property, power washing of their roof tiles, coating the roof tiles and spraying a wall of the property which was allegedly causing damp.
The surveyor valued their works as being worth no more than £38,000.
An elderly couple in their 70s who paid the males £35,000 for driveway and landscaping works to the front and rear of their property. They were defrauded after false claims were made about the gravel product that was to be used to replace the grass area at the front of their property.
The surveyor valued all the works at their property as being worth no more than £25,000.
Jail sentences
Both males had previous convictions relating to similar defrauding of householders for property repairs.
Both Smith and Gaskin were jailed for three years and nine months.
Both were also disqualified from being company directors for a period of eight years, and were made the subject of Criminal Behaviour Orders preventing them from cold calling at residential properties, requiring them to keep records of works undertaken and to notify trading standards in advance if they intend to conduct works at the homes of residents aged 60 and over.
A Proceeds of Crime Act confiscation case will follow.
The sentencing in this case brings the achievements of the multi-agency Operation Gauntlet team to 39 convictions in the past two and a half years, all from guilty pleas, and 52 years and 5 months of imprisonment for those receiving a custodial sentence.
Sentencing the males the Recorder of Middlesbrough said: "Once you realised they were elderly and vulnerable you took full advantage of them. In a way which was utterly dishonest and callous.
"You used them for greed, ripping them off without any thought at all. Once you had persuaded them to allow you carry out the work, you went back and back and continued until all the money was gone, until there was nothing left. Until the pot had run dry."
The family of the Filey victim added: "The family are relieved that these men have admitted their guilt. This is tinged with sadness as our aunt/sister passed away without knowing that Justice has been done.
"The last two years have been stressful and upsetting knowing that our sick, elderly aunt was so cruelly conned. We felt angry, vulnerable and older members of the family were scared and intimidated. We would like to thank Trading Standards for their kindness, compassion and hard work."
Despicable offending
Executive Member for North Yorkshire County Council Trading Standards, Councillor Andrew Lee, said: "The sentences passed reflect the despicable offending these offenders undertook, particularly against the elderly and vulnerable victim in Filey who had no means to protect herself against their callous and determined efforts to defraud her.
"At the time she was particularly defenceless due to her deteriorating health and it is unforgiveable that they chose to exploit her in such a way. They took away her enjoyment of life in the last two years of what should have been a peaceful and safe time for her.
"Let there be no misunderstanding: we will pursue such offenders with equal amounts of determination and vigour to ensure their behaviour is punished accordingly and justice is done for the vulnerable victims. That includes confiscating their ill-gotten gains under the Proceeds of Crime Act, to compensate the victims and their families, for which proceedings will now follow in this case."