November 14, 2018 10.49 am
This story is over 60 months old
Devoted nurse retires after 50 years on the job
Joan has dedicated her life to helping others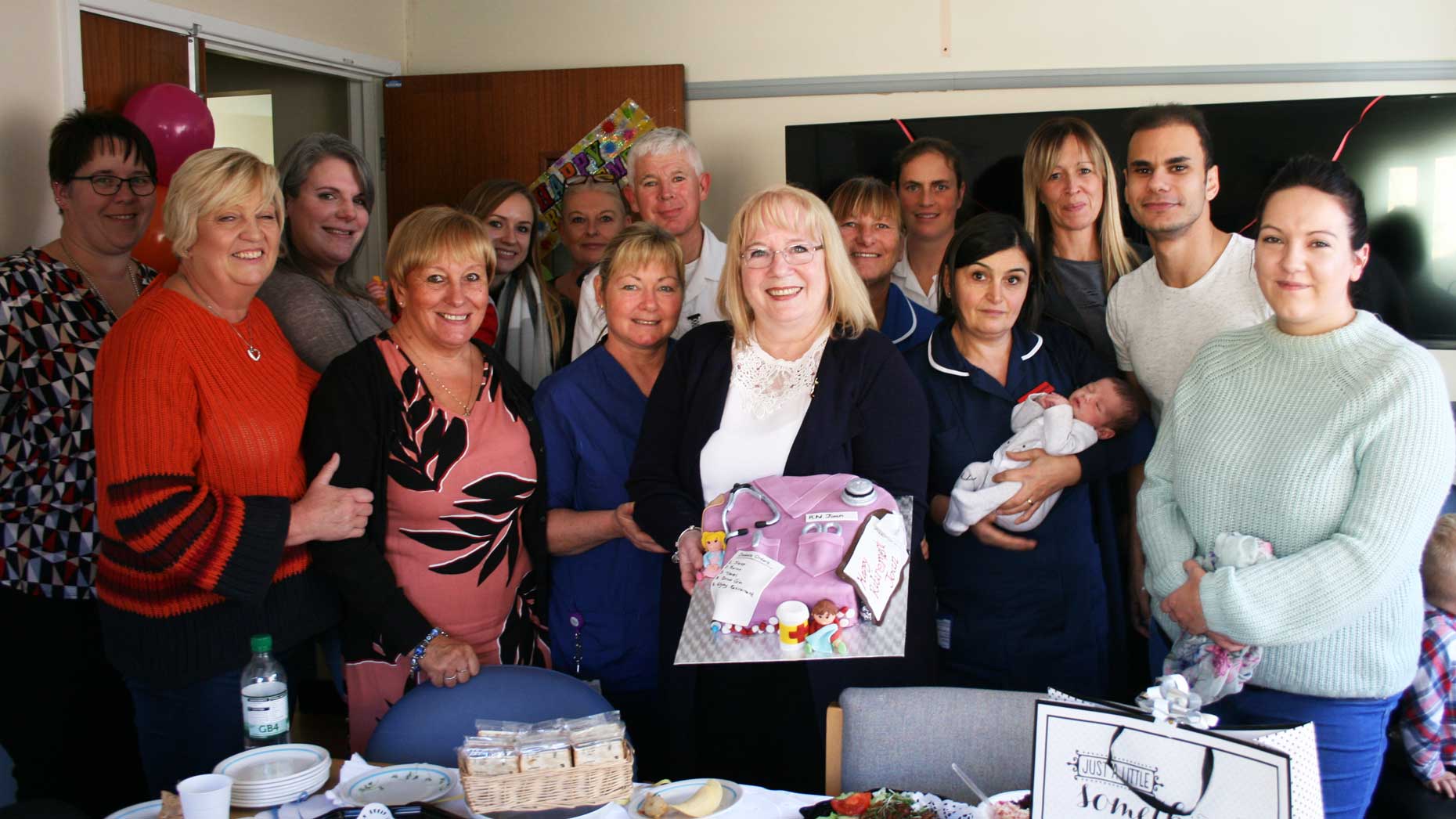 A nurse who has dedicated the past 50 years of her life working for the NHS is retiring.
Joan Rogers, a staff nurse, will be handing up her uniform after spending the last 10 years working in the Grantham A&E.
The 68-year-old, who was born and raised in Liverpool, started her career at shortly before he 18th birthday at the Alder Hey Children's hospital.
She went on to work at different hospitals in the city looking after poorly children, even travelling the country with them on their way to intensive care.
In 2007 Joan decided to move to Grantham for love and applied for a job at the Grantham and District Hospital.
She was offered a position as a staff nurse in A&E and spend the next ten years of her life looking after people in the local area.
Joan's retirement was marked with a special lunch where the A&E staff presented her with a nurse tunic themed cake.
"The last ten years have been interesting to say the least," Joan said in an emotional leaving speech.
"With my paediatric background I'd had a 'license to be silly' and it took me a while to get use to looking after adults again, or 'big patients' as I call them.
"During my time here you've supported me through so much – you've all been fabulous. You've been such a good group to be a part of and I'll miss you all so much."
Joan now plans to spend some time resting and recuperating before jetting off to see more of the world and spending some quality time with her eight grandchildren.