November 7, 2018 9.34 am
This story is over 60 months old
ITV begins Wild Bill filming in Boston
Boston in lights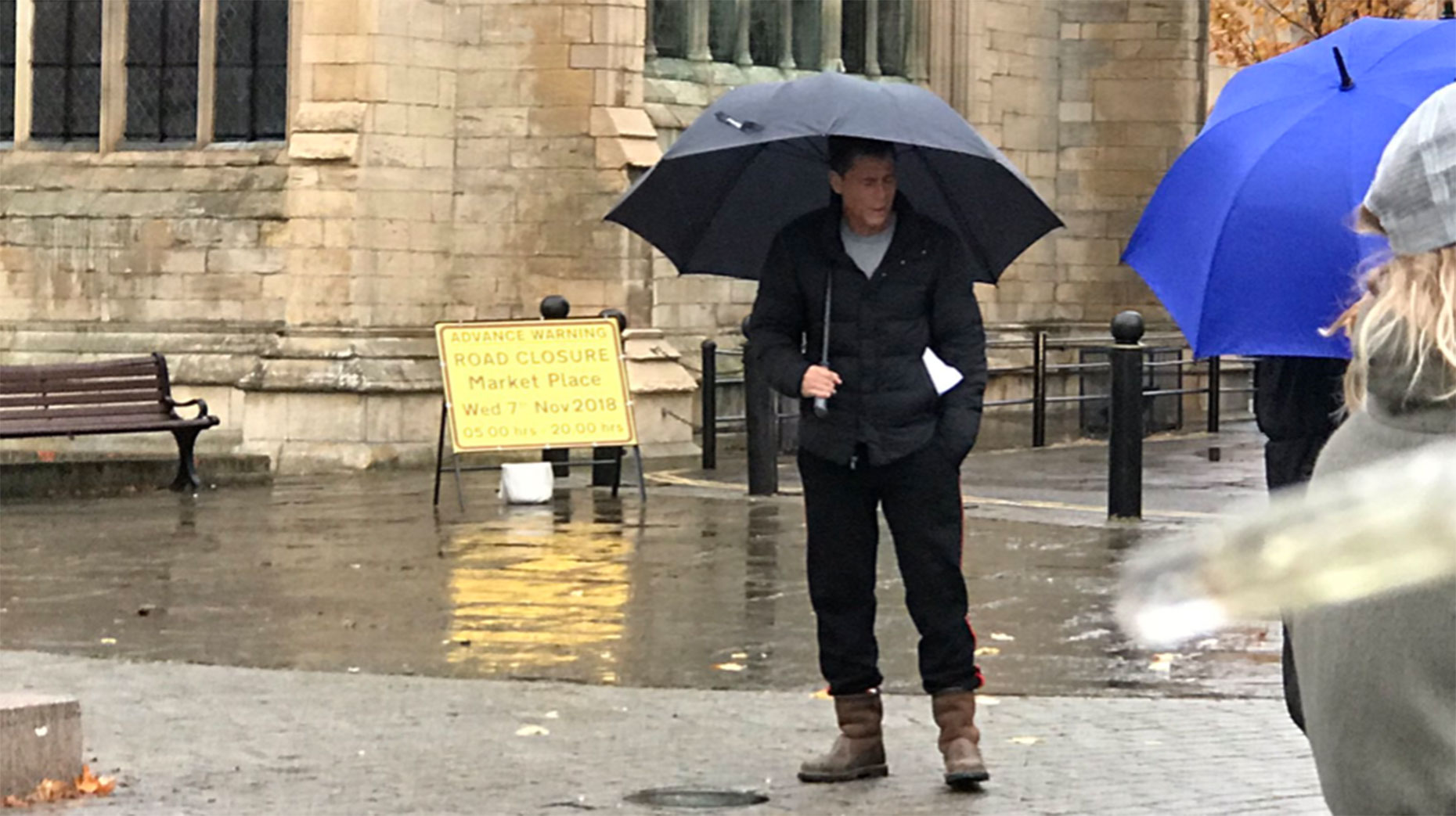 Boston town centre has been turned into a TV set as ITV production crews begin bringing a new police drama to life.
Six part drama Wild Bill stars Hollywood Emmy and Golden Globe nominated actor Rob Lowe, who will play the Chief Constable of the East Lincolnshire Police force.
The story focusses on high-flying US cop Bill Hixon who arrives in Boston with his 14-year-old daughter, hoping to flee a painful recent past.
Filming takes place in London and Lincolnshire from this week.
Crews arrived in the Lincolnshire town on Wednesday, November 7 with a convoy of trailers and fake stalls for the market place.
Local people and stallholders have been roped in to the filming too, with some gaining roles as extras and others neighbouring the action from their regular trading spots.
BBC Radio Lincolnshire Tweeted pictures of the crews and Rob Lowe himself:
Rob Lowe is well known for his work in film and television including The West Wing, Parks and Recreation, Code Black and St. Elmo's Fire.
He will also act as an Executive Producer on Wild Bill alongside Eleanor Moran and Rory Aitken on behalf of 42 and Managing Director of Shiver Tim Carter.
Writers Dudi Appleton and Jim Keeble, creator David Griffiths, Kyle Killen, Scott Pennington and Keith Redmon from Anonymous Content also join the team as Executive Producers.
Rob Lowe said previously: "As an actor, Wild Bill is a larger than life character who's outrageously articulate, has nothing to lose and revels in being an American fish out of water. As a Executive Producer, I'm excited to work with such talented partners and to come back to work in the UK, which I always love."