November 2, 2018 4.50 pm
This story is over 36 months old
Karen Lee: The budget fell short in every measure
MP Karen Lee's latest column reflects on this week's budget and how it will affect the people of Lincoln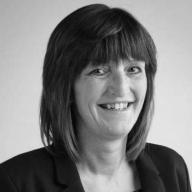 The Conservative government were not being honest with people in Lincoln when they said austerity was a necessity, now they are lying to us when they say it's over.
Austerity has always been a political choice, a project to justify and deepen inequality. If austerity was truly necessary, successive Tory governments would not have prioritised generous tax cuts to the wealthy while the rest of us continue to bear the burden. By the end of this Parliament, the Conservatives will have handed out £110 billion in corporate tax giveaways.
The full rollout of Universal Credit in Lincoln has forced vulnerable people into poverty, yet the additional £1.7 billion announced by the Chancellor is less than a third of the £7 billion of welfare cuts the government is still committed to and is a fraction of the estimated £17 billion of social security cuts since 2010. Despite a 52% increase in food bank referrals in areas where Universal Credit has been fully rolled out, the government is not doing nearly enough to fix their disastrous policy.
Austerity has significantly downgraded our public services, with areas like Lincoln suffering as the services we rely on have been cut year after year. The budget did not offer a penny for the day to day costs of our schools, even though school funding has been cut by 8%. The Chancellor's talk of providing for "little extras" for schools was nothing short of disrespectful at a time when school funding has been cut by 8% and head teachers are having to send begging letters to parents to cover basic expenses.
I'm very aware of the financial pressures that our police force is struggling with, and I am especially concerned that the Chancellor did not even mention funding for neighbourhood policing. Nationally, 21,000 police have been cut and violent crime is on the rise, whilst in Lincolnshire the Tories have cut over 150 police and community support officers.
Under this government, the NHS has experienced the slowest spending growth in its history. After eight years in which NHS budget increases have averaged just 1.4%, the government's 3.4% increase is, to quote the Health Foundation, 'simply not enough'. Public health budgets have decreased by 5.2% since 2014, and local councils face a funding gap of £7.8 billion by 2025.
Far from ending austerity, the budget fell short at nearly every measure. Despite nearly 1.5 million elderly people not getting the care they need, the £650 million for long term adult social care services is less than half what health experts estimate is required. The £84 million allocated over the next five years to expand children's social care programmes is pitiful compared to the £3 billion that is needed by 2025. One in four of us will experience a mental health problem, but the governments' mental health funding increase is only half of the £4 billion the IPPR think tank say is required.
The Conservative governments' underfunding of mental health, social care and public health services also drive demand for NHS use, creating a bleak cycle in which underfunding places further strain on local healthcare. As Lincoln's MP I am adamant that families in Lincoln should not suffer because of this governments' ideologically driven austerity programme.
This budget shows that people in Lincoln should not expect anything other than austerity under this government. Austerity is hardwired into the Conservatives' political ideology, it is central to their small state, low public investment approach to managing the economy. To truly end austerity, we need a general election and a Labour Government.