Karen Lee's RAF Scampton petition delivered to MOD
She wants the MOD to reconsider the sale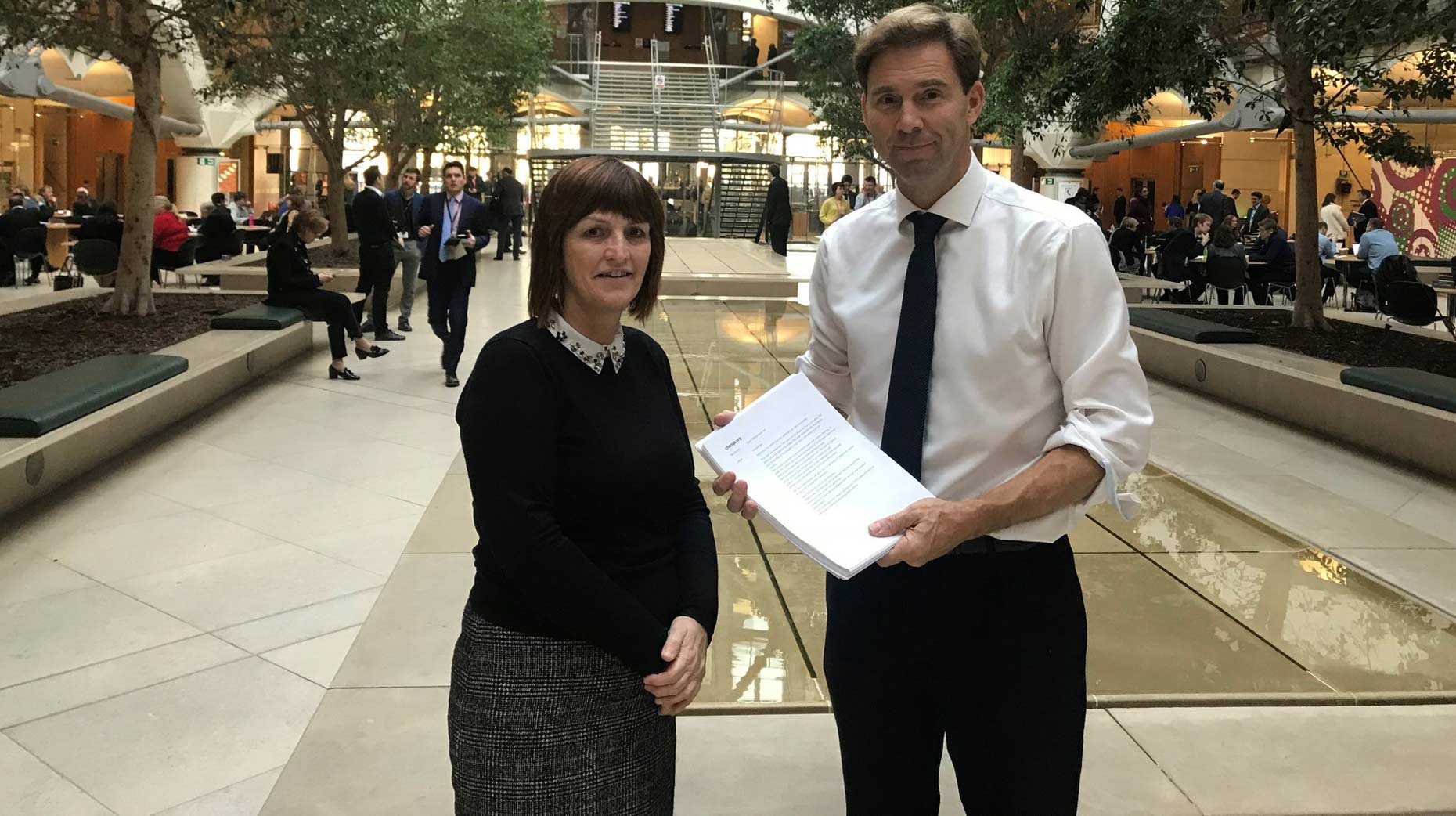 MP for Lincoln Karen Lee has delivered a petition, signed by over 3,700 people, to Ministry of Defence minister Tobais Ellwood.
As previously reported, The MOD confirmed back in July that RAF Scampton, home of the Red Arrows, will be sold off.
The base, which is currently home to 600 members of staff, is set close by 2022.
Karen Lee petitioned against the move and began a petition to keep the Red Arrows in the county.
Over 3,700 people have signed the petition, which was set up in July.
It also asked for publication of the rationale behind the decision an a consultation about the impact with local and national stakeholders.
MP Karen Lee took to Lincoln High Street on July 27 to get signatures and at the time she said: "I am always optimistic. I think that we can achieve this, but at the end of the day if we don't it will be simply because the Government don't listen to us."
Meanwhile, a separate petition on the change.org website has reached over 6,300 signatures.
Alternative ideas
Different ideas have previously been touted for the site, including the creation of a new veterans' village with a 'safe-haven' of affordable housing.
West Lindsey District Council had said it was looking forward to developing a plan to turn RAF Scampton into a 'new community' with opportunities for housing, work and the district's infrastructure plan.
However, leader of Lincolnshire County Council Martin Hill said there is "no prospect" of it being turned into a large housing development.
Residents need to take control of community facilities at RAF Scampton to help secure its future, according to Councillor at West Lindsey District Council Roger Patterson.